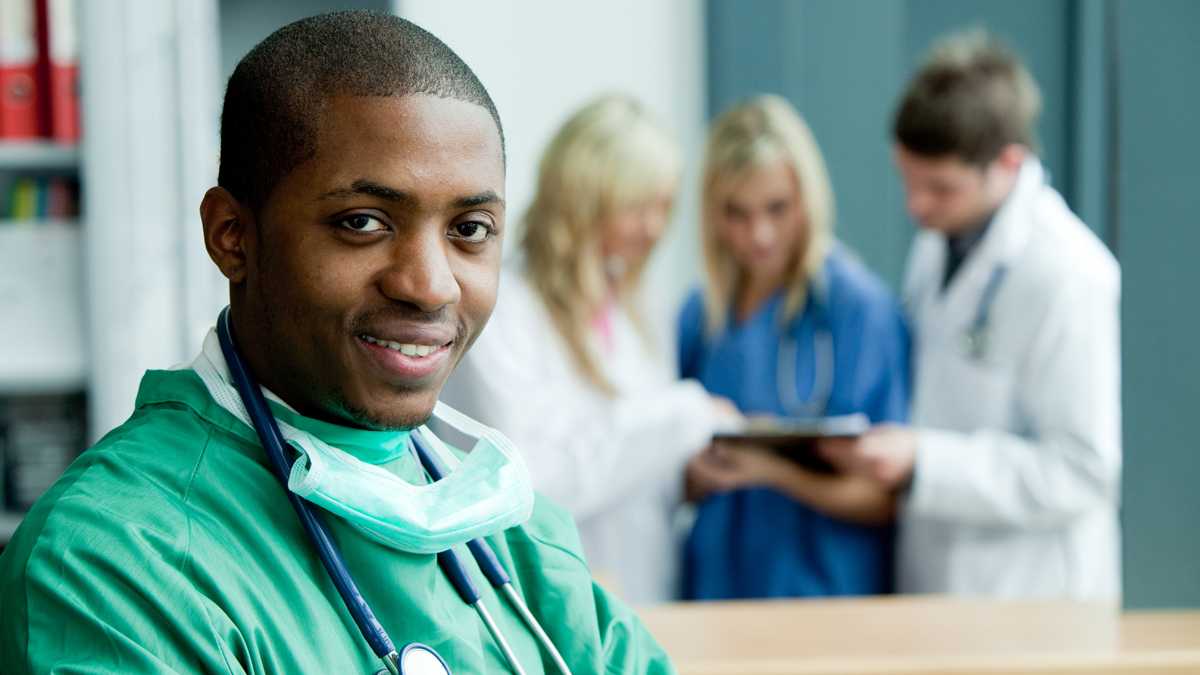 The nation's medical schools have made some progress in expanding the number of African-American students. This fall, nearly 1,600 black students enrolled in medical school, an increase of 11.6 percent over last year.
The uptick is notable because it follows just a 1.1 percent rise in black first-years between 2013 and 2014.
"It's really very impressive that is has occurred," said Paul Katz, dean of Cooper Medical School of Rowan University. "Obviously, we need to continue to do better, but it's a great sign."
Hispanics also gained about 7 percent more students.
The data, which were released by the Association of American Medical Colleges on Thursday, still paint a bleak picture for many minorities. Even with a slight drop in white enrollment in 2015, there are six to seven times as many white medical school students as blacks or Latinos.
…black women outnumber black men roughly 3 to 2.
President and CEO of the AAMC, Darrell Kirch, said the dearth of black men is particularly worrisome. For this year's entering class, black women outnumber black men roughly 3 to 2.
"Even with the numbers this year, it means the average medical school class may have two, or three, or four black males at best," he said, noting that he had three black men in his graduating medical class in 1977. "I thought that trend would change over the years. I never imagined I'd be where I am today and have roughly the same number in medical school classes."
The situation with black men is so dire the AAMC released a report this summer calling attention to the problem.
Nevertheless, Kirch said uptake of holistic review, which places less emphasis on GPA and MCAT scores in the admission process, along with newer schools and recruitment efforts, likely helped bring about this year's gains in African-American enrollment.
Cooper Medical School of Rowan University, for instance, which is in its fourth year of existence, has multiple so-called "pipeline" programs that target kids as young as elementary school-age to foster aspiring doctors in disadvantaged neighborhoods.
"It has not only resulted in us getting some really highly qualified underrepresented students we would not have gotten before," Katz said, "but a lot of the students that have enrolled in our pipelines have gone to other medical schools."
Katz admits it's still a struggle. A fifth of Cooper's students are minorities, but most are Hispanic. This year there are four new black students in a class of 80. And only one is male (source).
No related posts found...
---
---