---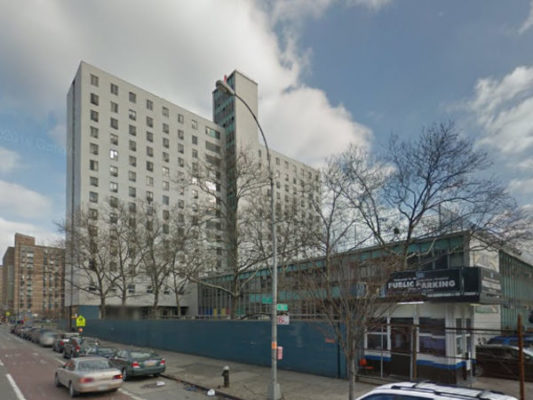 A lottery for 51 affordable one- and two-bedroom units near East Harlem's Metropolitan Hospital started accepting applications Wednesday.
The apartments will be located in Draper Hall — 1918 First Avenue between East 97th and 99th streets — which will undergo an expansion project. The former nurses dormitory, which has been vacant since Hurricane Sandy, will be expanded horizontally to accommodate extra living spaces.
Seniors who are selected for the apartment units will pay 30 percent of their annual incomes in rent, according to the city's Housing Connect website service. Households paying more than 30 percent of their annual incomes are considered rent-burdened, according to the U.S. Department of Housing and Urban Development.
The renovated Draper Hall will include amenities such as a community room, a laundry room, an outdoor recreation area, high tech security throughout the building and an on-site adult day program, according to the Housing Connect website. The building will be smoke-free.
Prospective tenants can apply for the housing lottery online using the Housing Connect website. Applications must be submitted by July 10 and there will be no fee to apply. A mail-in application can also be submitted by sending a self-addressed letter to: Draper Hall Apartments; 98 Cuttermill Road, Suite 342 South, Great Neck, New York, 11021.
A "general preference" will be given to residents of Manhattan Community Board 11 — which covers much of East Harlem. An additional 5 percent will be prioritized for mobility-disabled applicants and an additional 2 percent will be prioritized for vision- or hearing-disabled applicants.
Photo by Google Maps street view. Via source
---