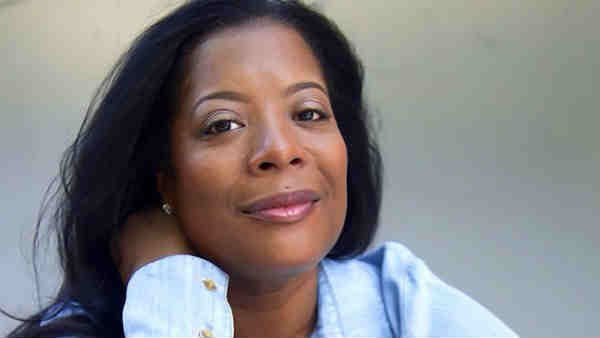 On July 31, 2017, members of government and the Hollywood community gathered for a daylong summit on Capitol Hill hosted by RespectAbility, a nonprofit that seeks to fight stigmas and advance opportunities for people with disabilities, to discuss the forces behind those statistics and how to change them.
'Empire' casting pro Leah Daniels-Butler was among those on hand to discuss low representation of disabilities on the screen and how to effect change in an industry that "breaks down barriers and opens doors quicker than anyone else."
The day's panel discussions included members of Congress and the Senate, athletes, television personalities and journalists who live with disabilities or advocate for the fair treatment of those who do.
Casting director Leah Daniels-Butler — who's won acclaim for her work on such films as Precious and Lee Daniels' The Butler as well as top-ranked network show Empire — hosted a conversation with actor and entertainment inclusion consultant Steven Tingus, a former advisor to President G.W. Bush who also happens to use a wheelchair.
The two addressed the ways Hollywood can help dismantle the stigma around disabilities. "I believe that the entertainment industry is such a powerful force in changing mindset for the better," said Tingus to much applause. He highlighted the impact that Hollywood has had in fostering a broader understanding and acceptance of diversity — whether in regard to color, gender, identity or ability. "But too many of our communities work in silos," Tingus said. "We need [allies] to build a bridge, and everyone needs to cross it together. Because if you don't break down those barriers, you're never going to change."
---
Become a Harlem insider - Sign-Up for our Newsletter!
---
Tingus counts Twin Peaks director David Lynch and Academy Award winner Viola Davis — both of whom he's worked with directly — among those who are working to demonstrate the importance and marketability of inclusion. Daniels-Butler, who was recently appointed to the board directors for the Casting Society of America (CSA), talked about her work within the industry to help pioneer inclusion as the new normal. In partnership with advocacy groups such as SAG-AFTRA EEO & Diversity, GLAAD, the California Association of the Deaf and the NAACP, she said, the CSA National Inclusion and Diversity Committee is working on "a definitive, A-to-Z handbook" for the entertainment industry about how to step up its game when it comes to inclusion and diversity. There also are plans to hold open casting calls for performers with disabilities and a biannual inclusion and diversity expo.
Tingus — who began working with Daniels-Butler after she reached out to him when she was looking to cast two characters on Empire who live with hidden disabilities — gave props to Shonda Rhimes for helping set a new standard for inclusivity in entertainment. Daniels-Butler also cited the production teams from Transparent and This is Us, pointing out that it's a group effort to achieve these goals of inclusion.
"We get a lot of backlash for not casting diverse enough characters, but these characters have to come from somewhere. They have to be on the page," she says with respect to the writers who create these characters and the producers who are open to having people with disabilities fill roles traditionally played by able-bodied actors. "We need to move the idea of people with disabilities from token characters to integrating them into everyday life."
Panelist and television personality Marc Summers (of Nickelodeon's Double Dare fame — and who also has been outspoken about living with a "crippling level" of OCD) noted that Hollywood has a knack for sensing when walls of perception need to be broken down. "Hollywood breaks down barriers and opens doors quicker than anyone else. There's so much acceptance of diversity happening right now in production companies, I think the question we need to asking next is: How do we make that happen in the rest of the world?"
Photo credit: Courtesy of Respectability.org Leah Daniels-Butler
Related Articles
---
VIDEO
---
"Dr. Harry Delany is a renowned Harlem born and raised surgeon, the son of the great jurist and civil rights leader, Hubert Delany...." This monthly post is made in partnership with Harlem Cultural Archives.