---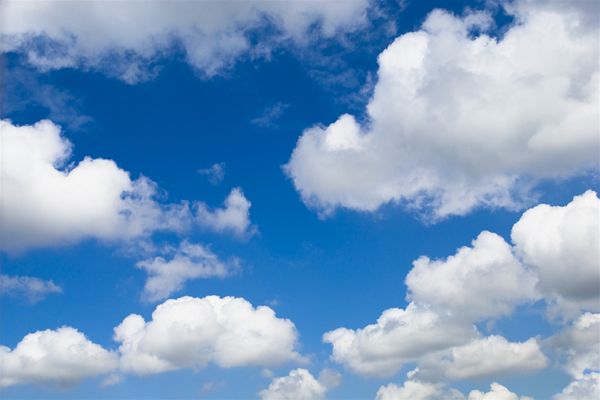 Today, environmental organizations and 16 legislators are demanding that the final state budget include a package of climate bills that will save New Yorkers more than $15 billion in energy costs while taking significant steps toward achieving the state's climate goals in the building sector.
Buildings are the largest source of greenhouse gas emissions in New York State and a present big opportunity to improve health, jobs, and energy costs.
A recent study estimates that meeting New York's climate goals will create 140,000 new jobs related to the building sector by 2030.
Some advocacy groups are running cable and digital ads highlighting the importance of including climate legislation in the budget that reduces emissions from buildings while protecting both New Yorker's lungs and their pocketbooks.
Ads here and cable TV ad viewable at https://www.betterbuildingsny.org
As New York State budget negotiations enter their final days, legislators and the Governor are debating whether to adopt Part EEE of the Governor's Transportation, Economic Development And Environmental Conservation Article VII Legislation.
The proposed language, based on the Advanced Building Codes, Appliance & Equipment Efficiency Standards Act (S.7176 Parker / A.8143 Fahy), would ensure the state's greenhouse gas emissions goals inform the development of building codes and appliance standards. Also being discussed as part of EEE is when to end fossil fuel use in new buildings.
The Governor has proposed a zero-emissions building code for all new buildings by 2027 at the latest. The State Senate with over 100 organizations are supporting a faster timeline as provided in the All-Electric Building Act (S.6843B Kavanagh / A.8431A Gallagher): 2024 for smaller buildings and 2027 for buildings seven stories or larger.
The Governor has also proposed changes to New York's Public Service Law to eliminate a major fossil fuel subsidy, commonly known as the "100-foot rule."
This rule makes current gas customers subsidize free gas hookups for new gas customers.
The Gas Transition and Affordable Energy Act (S.8198 Krueger / A.9329 Fahy), which over 150 organizations support, would similarly end the 100-foot rule, while also ensuring low- and moderate-income New Yorkers have affordable access to renewable heat.
These policies would save New Yorkers money on their energy bills and reduce emissions:
The appliance standards alone would save $15 billion in energy costs through 2035 by phasing out the most inefficient televisions, computer monitors, and other appliances from stores, as 11 states have already done. An estimated $6 billion would be saved by low- and moderate-income households.
Greenhouse gas reductions from the appliance standards would be equivalent to 3,700,000 cars off the road for a year, and ending fossil fuel use in new buildings will save another 870,000 cars' worth by 2040.
Eliminating the 100-foot rule would avoid almost $1 billion in new gas utility investments over the next five years paid for by New York utility customers.
The Gas Transition and Affordable Energy Act would require the Public Service Commission to ensure that all residential customers have access to electric heating and cooling services with a goal that low-to-moderate income customers are protected from paying more than 6% of their income on energy.
To achieve these critical emissions and cost savings, we urge the inclusion of improved building codes, appliance standards, and zero-emissions all-electric new buildings through Part EEE, repealing the 100' rule, and the Gas Transition and Affordable Energy Act in the 2023 New York State budget.
Quotes from advocates and legislators
Senator Krueger, Chair of the Senate Finance Committee and sponsor of the Gas Transition and Affordable Energy Act, said: "This year we've experienced massive spikes in heating costs, electricity rates, and gasoline driven by the volatility and vulnerability of fossil fuel markets and the greed of fossil fuel companies. Real energy independence means taking advantage of the sun, wind, and water that is available to anyone without putting us in shock to petro-state dictators. We have the chance in this year's budget to save New Yorkers tens of billions of dollars on their energy bills, take a huge leap forward in achieving our climate goals, and declare real energy independence. I hope we grasp that chance."
Senator Kevin Parker, Chair of the Senate Energy and Telecommunications Committee and sponsor of the Advanced Building Codes, Appliance & Equipment Efficiency Standards Act, said: "We are focused on helping New Yorkers fight the scourge of inflation while at the same time fighting the ever-increasing effects of climate change. My bill will save ratepayers $15 billion in energy costs through 2035 with an estimated $6 billion being saved by low- and moderate-income households. By reducing electricity usage, this measure will also fight the effects of climate change that have been causing the state greater and greater health costs and property damage, especially in disadvantaged communities. This is a win-win solution for New York."
Senator Brian Kavanagh, Chair of the Committee on Housing, Construction and Community Development and sponsor of the All-Electric Buildings Act, said: "The CLCPA set clear targets for what we must achieve to avert the destructive effects of climate change and move toward a cleaner, healthier, more prosperous, and more sustainable future. In order to meet the moment, we must legislate a rapid and equitable path to renewable energy in all sectors. We can no longer wait to generate clean energy on a much larger scale, bolster our power grid, weatherize our infrastructure, and make the other dramatic changes needed to fully transition from fossil fuels. Achieving this in the building sector begins with passing the All-Electric Buildings Act and other measures to stop investing in new structures, building systems, equipment, and appliances that will otherwise burn fossil fuels for many years to come."
Assemblymember Patricia Fahy, Chair of the Committee on Banks and sponsor of the Gas Transition and Affordable Energy Act, said: "New York's building sector accounts for a third of all of our state's carbon emissions. When we talk about the largest opportunities to reduce New York's overall greenhouse emissions—we must start with our building stock. We need to pass my legislation, the Gas Transition, and Affordable Energy Act, to align the Public Service Commission's planning with New York's climate and emission reduction mandates. If New York is serious about meeting these mandates, then we must centralize low and middle-income ratepayers in our transition off of fossil fuel infrastructure, ensuring that the cost burden does not fall on them."
Assemblymember Emily Gallagher, the sponsor of the All-Electric Buildings Act, said: "Our planet is burning and the cost of living is rising. We can tackle these interconnected crises by making bold investments in green energy and setting clear timelines for decarbonization in this year's state budget. We cannot wait any longer. Every moment we wait to take action, New Yorkers are being forced to pay for new pipelines that pollute and endanger their communities. More emissions are locked in. More people die of pollution and climate change. The science is clear – we must stop expanding fossil fuel use now!"
Assemblymember Jessica González-Rojas said: "New York's continued dependence on fossil fuels to keep our buildings and homes running is both financially and environmentally unsustainable; Black and brown communities, like the ones I represent in Assembly District 34, know all too well what the consequences of inaction are. The fossil fuel industry has been able to dictate New York State policy for far too long and perpetuate environmental injustice in our communities. I'm proud to co-sponsor the Renewable Heat Now bills in the Assembly and urge my colleagues to move these bills forward."
Senator Cordell Cleare, Chair of the Committee on Women's Issues, said: "We cannot let another second tick by without a substantial financial investment in the core elements of the CLCPA. As a proud and vocal co-sponsor of the entire Renewable Heat Now Legislative Package, I believe it is imperative to include key elements in this year's budget so we can finally make the transformative changes necessary to save our neighborhoods and the entire world."
Assemblymember Anna Kelles said: "My colleagues have been asking me if building electrification makes sense upstate. The answer is thousand times yes! My district leads the state in the adoption of heat pumps on a per capita basis saving many households thousands of dollars per year compared to delivered fuels. Our electric rates, though they've gone up recently, are still half of what households in other geographic areas in the Hudson Valley and NYC pay. It's high time we stopped propping up the fossil fuel industry and start investing in 21st-century solutions that already exist, are backed by government incentives, and benefit all our citizens."
Assemblymember Jon D. Rivera said: "We've taken some great strides within New York State when it comes to meeting our ambitious climate goals over the next decade, but more is required if we're to stave off the worst effects, currently projected, of a heating planet. Adding proposed language to this year's budget that would improve building codes and which would mandate zero onsite greenhouse gas emissions from new construction by 2027, would drastically move us closer to the green state that we envision creating."
Assemblymember Phara Souffrant Forrest, said: "In communities of color across our state, the effects of climate change are causing ever more injustice. In New York, a central driver of this crisis is our use of fossil fuels to generate heat. To fix New York's climate emergency, and end environmental racism, we need to pursue new solutions for heating. Renewable Heat Now is providing just that, with policies that are smart on cost, smart on impact, and which deserve all of our support."
Senator Michelle Hinchey, Chair of the Committee on Agriculture, said: "We have, at this moment, a chance to make real progress towards our CLCPA goals and move our state toward a cleaner, healthier, sustainable future. Helping New Yorkers afford clean energy solutions and transitioning buildings off of fossil fuels will pay dividends for the future of our planet. These proposals are critical to advancing an equitable clean energy transition and I will continue to champion them throughout final state budget negotiations."
Assemblymember Patrick Burke said: "I consider this package of climate bills to be a win-win, as they take an aggressive approach in reducing greenhouse gas emissions from buildings over the next five years while simultaneously saving New Yorkers billions of dollars in energy costs over the next decade. It's necessary to include these policies in this budget because we must act urgently in making these critical changes."
Assemblymember Robert Carroll, said: "To meet New York's climate goals we must require that new small buildings are emission-free by 2024 and that all new buildings are emission-free by 2027", said Assemblymember Robert Carroll. "Time is not on our side and buildings account for 70% of our emissions in New York City alone. It's time to require that all new buildings are emission-free."
Assemblymember Zohran K. Mamdani said: "We need a budget that will create a rapid and affordable transition away from fossil fuels. That means banning fossil fuels in new buildings by no later than 2024, ending gas subsidies like the 100-foot-rule, and including updated building codes and appliance standards that will slash energy use and save New Yorkers $15 billion in energy costs. We also need policies like the Gas Transition and Affordable Energy Act to create a real plan to phase out the gas system and build renewable heat instead, while ensuring no low-income New Yorker pays more than 6% of their income on energy. The time to act on the climate crisis is now – we can't afford to keep building new pipelines."
Assemblymember Phillip Steck, said: "Climate change is sneaking up on us, getting worse with each passing year. Yet the government continues to act as if it is business as usual, attending to the needs of the moment without addressing the future. Passing legislation that expresses goals of eliminating carbon consumption, but without the investment of money needed to make things really different. Let's make this budget different. Let's not just put money into "climate resiliency" (addressing the effects of climate change), but funding green energy."
Betta Broad, Director of Advocacy & Organizing, Association for Energy Affordability, said: "Moving forward with these policy changes will save New Yorkers billions of dollars, protect our climate and create jobs. However, unless legislators act this week, New York may lose another year to reap benefits from implementing our nation-leading Climate Law."
Sonal Jessel, Director of Policy at WE ACT for Environmental Justice, said: "This week is our legislator's chance to make a strong statement that they are serious about protecting the health and well-being of people and the climate. Low-income households and households of color are struggling with crushing utility debt, housing insecurity, and more. Taking these steps in the budget will save New Yorkers money and will get us one step further to giving people the healthy housing they deserve."
Jessica Azulay, Executive Director of Alliance for a Green Economy, said: "The goals of the CLCPA are admirable but without other key policy changes, successful implementation will be elusive, if not impossible. The time is now for Albany to take decisive action, helping New Yorkers have more affordable energy bills and healthier, climate-friendly buildings."
Richard Schrader, Legislative and Policy Director, Natural Resources Defense Council, said: "More efficient building codes and appliances are required as part of the CLCPA's 2025 efficiency savings. We can start cleaning up our buildings and saving New Yorkers money today by including these critical issues in the budget; delays cost us time and money that we don't have."
Kim Fraczek, Director of Sane Energy Project, said: "The Public Service Commission tells us that without a change in the law, the outcome of continuously approving fracked gas expansion will continue, and we will not lead the nation on climate justice. New Yorkers want affordable, renewable energy. Now is the time to transform our buildings, our workforce, and our communities."
Alex Beauchamp, Northeast Region Director of Food & Water Watch, said: "New Yorkers know we don't have five years to wait before moving toward a gas-free New York. We need drastic action to move off fossil fuels, starting with a ban on fracked gas in new buildings now. No more delay, no more false solutions: we need a gas ban now."
---