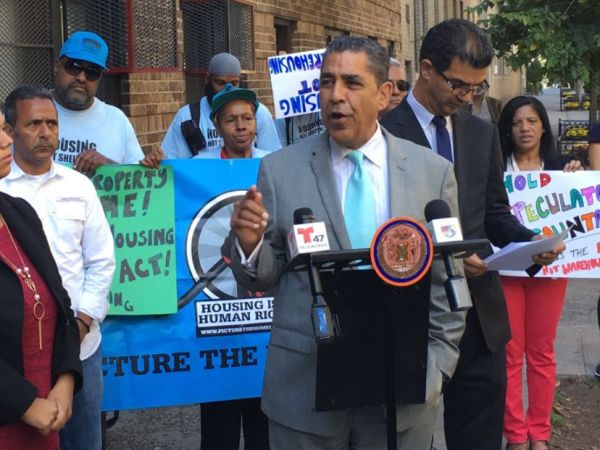 For the first time in over four decades, a different person will be representing upper Manhattan and the Bronx in the House of Representatives. Rep. Charles Rangel announced he would be retiring after representing the area since 1971.
The general election on Tuesday is expected to culminate with Adriano Espaillat taking over his seat in the 13th Congressional District. The victory is considered a given in the heavily Democratic district. Rangel took 75 percent of the vote in 2014. His opponent, Daniel Vila Rivera, finished third behind "blank/void."
Wait times were long in many Harlem locations on Tuesday morning. P.S. 154 was having issues with polling machines, which led to wait times well over an hour. One Twitter user said she'd been in line for over three hours at the school. Wait times in Districts 13, 14 and 15 in Harlem were around 45 minutes each.
Rivera is running again in 2016 as the Green Party candidate, while Tony Evans is running on the Republican side. Evans, a lawyer, is a native of Harlem and former executive with Citibank.
Want to know how seriously Espaillat is concerned about his opponents in Tuesday's general race? He hasn't even updated his Facebook campaign page since winning the Democratic primary in late June.
The primary was a different story.
Espaillat, formerly a state senator from north Manhattan, battled it out with Keith Wright as de facto successor to Rangel. Espaillat bested Wright 36 percent to 34.1 percent in the June 28 Democratic primary. Wright conceded the race two days later.
Espaillat is an immigrant himself and has been outspoken against Republican presidential candidate Donald Trump's anti-immigrant rhetoric.
Via source
Related Articles
---