---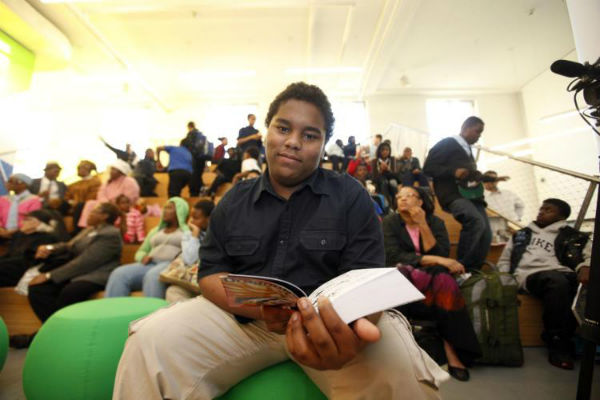 When did all teenagers become anxious, depressed and lose their ability to cope?
The truth is, in most cases, they didn't.
"There is a tendency in our culture to treat young people who are struggling as if there is something wrong with them," says Jeffrey Leiken, Adolescence Expert, CEO of Evolution Mentoring International and co-founder of HeroPath International.  "We send them to doctors, therapists and specialists who all try to figure out and 'treat' what is broken."
Leiken tackles the problems that teenagers – and their parents – face in his new book, Adolescence Is Not A Disease: Beyond Drinking, Drugs & Dangerous Friends – The Journey to Adulthood.
 "My methodology begins with the presumption that there is nothing wrong with the teen, but there is a lot wrong with the current system" he says. "Instead, I focus on figuring out what they need that will help them thrive."
Leiken, a San Francisco-based mentor and consultant, uses relationship, advice, perspective guidance and learning about life to help teens and parents get through this challenging period.
"This is in stark contrast to the medical/clinical/assessment paradigm that dominates the youth development field and heavily influences parents in their thinking and decision making – a system that is largely based on fear and pathology (illness)," he says.
"Each child is different. Each faces his or her own challenges. Rather than get overwhelmed by a dozen different 'how-to-parent' theories, parents only need to become the expert in what works in raising their own teens."
That means parents need to understand how to communicate and relate effectively with their children, and how to bring the right experiences, opportunities and learning that will best help their child to grow, Leiken says. This is based on who they are, and what their interests, strengths, talents, ambitions and challenges may be.
For example, Leiken says that eliminating choices that are not right for a teen is much more effective than allowing them to keep all options open. "This will significantly increase the quality of their decision making," he says.
Instead of helping adolescents to get into the best colleges, Leiken recommends that parents help them find the program that works best for them, even if that means not going to college at all.
"Parents need to help them identify their strengths and interests," he says, "and to build a life that flows from these."
Jeffery Leiken (www.Leiken.com) is the CEO of Evolution Mentoring International and is co-founder of HeroPath International. Leiken also is author of "Adolescence is Not a Disease: Beyond Drinking, Drugs and Dangerous Friends – The Journey to Adulthood." He has presented at TED in Athens, Greece; guest lectured at Stanford University; and facilitated programs for teenagers on three continents and in seven countries, among other accomplishments. He has a master's degree in educational counseling.
---