Adelaine Keim was born in Harlem on February 15, 1885. These photographs of the diva were taken in her prime at the turn of the 20th century in Harlem, New York.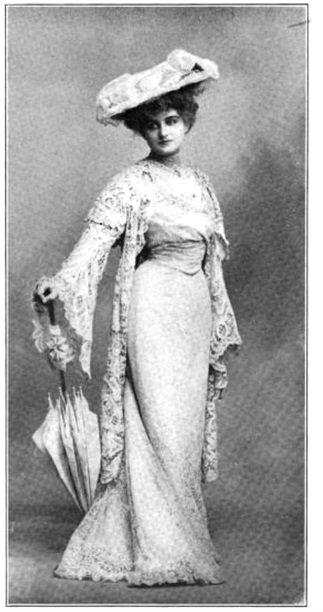 She was the leading lady managed by her father Henry G. Keim from streets of Harlem's vaudeville industry, to Proctor's Theater, the Harlem Opera house to Broadway in Lady Gay Spanker, Camille, Lady Teazle, and Rosalind in "As You Like It."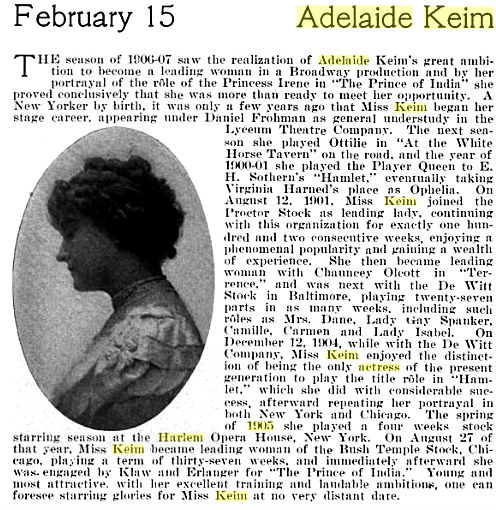 She broke all performances with one hundred and twenty two consecutive weeks, playing twenty seven parts in as many weeks and she was the only actress of the "present generation" to play Hamlet .
Related Articles
---