---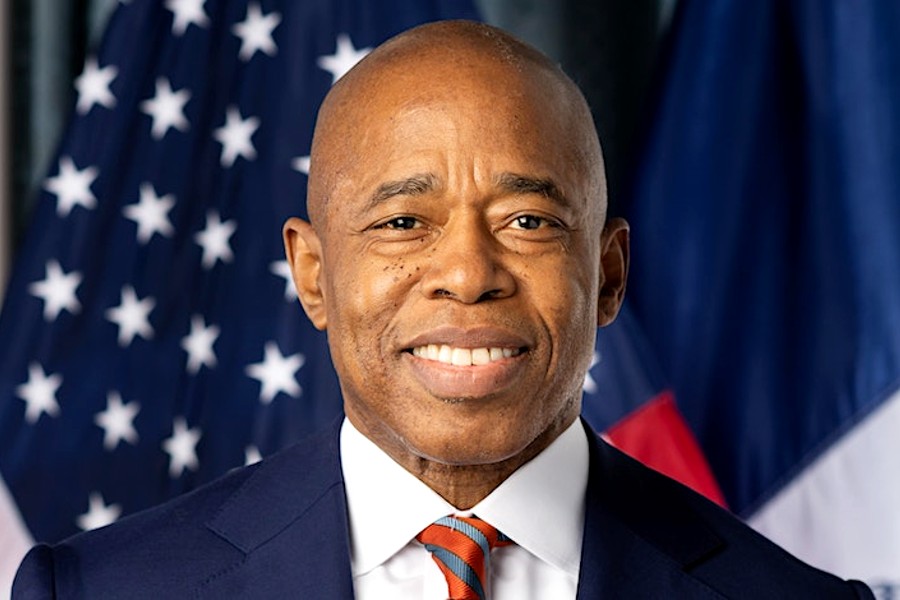 NYC Mayor Eric Adams, NYC Department of Transportation (DOT) Commissioner Ydanis Rodriguez, and Lyft today unveiled plans to expand and improve the Citi Bike system to meet ridership demand and growth and to promote cycling and micro-mobility. 
By the end of next year, Citi Bike will double its electric bike fleet and pilot at least two electrified charging/docking stations, with plans to electrify 20 percent of stations in the coming years. Citi Bike will also introduce new price caps to its e-bike pricing model, and has already added 2,800 classic bikes and replaced 2,200 existing bikes as a part of its Phase 3 expansion.
Since its launch 10 years ago, Citi Bike has become a ubiquitous part of the fabric of New York City, and now is the largest bike share program in the nation and the fastest-growing transportation network in the city's history with 200 million all-time rides. Lyft and the city have doubled the system's number of docking from 1,000 in August 2020 to 2,000 in September 2023. In August 2023, the system set a monthly record with over 4 million rides, up 63 percent from 2019. A record-breaking 161,422 Citi Bike rides took place on October 28, 2023, representing approximately one-quarter of the total estimated cycling trips on an average day in New York City. Additionally, as of October 29, there have been 30.7 million Citi Bike rides this calendar year – setting a new annual record with more than two months left in the year.
"Biking in New York City wouldn't be what it is today without Citi Bike, and we're launching a new era of our city's two-wheeled history by expanding and improving this system," said Mayor Adams. "I've biked all across the city — from High Bridge to the Brooklyn Bridge — and this agreement with Lyft ensures that public bike share will be available for New Yorkers to do the same for the next decade. As we work every day to promote safe cycling on bikes and e-bikes, we will never stop making it greener, cleaner, and easier for all New Yorkers to travel across our great city."
"Our shared bike system has become a fundamental part of our transportation network as more New Yorkers choose to bike every year," said Deputy Mayor for Operations Meera Joshi. "We're glad to extend our congratulations to Citi Bike for setting a new monthly record of four million rides in August. We're excited to continue this partnership, expand the Citi Bike service to more communities, and add a greater share of e-bikes to the total fleet."
"We've seen bike share grow to become an essential part of New York City's transportation landscape, with hundreds of thousands of Citi Bike trips taken every week. Biking is often the fastest way to get around the city—and these new initiatives will make Citi Bike an even more convenient option for commuters," said DOT Commissioner Rodriguez. "We look forward to working with Lyft on these important program improvements."
"E-bikes are a game changer, and New Yorkers are continually raising the bar, riding and enjoying them more every week this year," said Caroline Samponaro, vice president for micromobility and transit policy, Lyft. "Riding an e-bike makes the Big Apple feel small, helping riders cross bridges and travel longer distances in less time without breaking a sweat."
Under Mayor Adams' leadership, New York City has launched and completed significant bike infrastructure and greenway projects across all five boroughs. After winning a $7.25 million federal grant, the Adams administration launched a groundbreaking effort to expand the Harlem River Greenway seven miles into the Bronx — delivering critical public space in a community too often left behind. The administration has also completed and launched major bike infrastructure projects in East New York in Brooklyn, on Soundview Avenue in the Bronx, on Third Avenue in Manhattan, and more.
The Citi Bike system has grown to more than 30,000 bikes and 2,000 stations, more than quadrupling its fleet from 6,000 bikes and 332 stations at launch in May 2013. After the completion of the current Phase 3 expansion, Citi Bike will have deployed more than 40,000 bikes. . This year's expansion areas include Ditmas Park and Flatbush in Brooklyn; Jackson Heights, Corona, and Elmhurst in Queens; and Bathgate and Marble Hill in the Bronx.
Expanded E-bike Fleet: Citi Bike will double its electric fleet by the end of next year. Pedal-assist e-bikes enable travel over longer distances and inclines like bridges, while also making daily bicycling accessible to more people. E-bikes have been a major contributor to Citi Bike ridership growth as hundreds of thousands of riders took their first ride on an e-bike last year. E-bike rides have increased from less than 14 percent of rides in 2020 to over 46 percent so far this year, despite making up about one-fifth of the fleet. In addition to providing a great riding experience for users, the entire Citi Bike e-bike fleet uses safe UL-certified batteries.
Additionally, DOT will launch a public awareness campaign on safe e-bike operations, focused on educating New Yorkers about how to properly accelerate, brake, and operate at an appropriate speed. The campaign will include both public marketing and direct community education to help newer riders know what to expect when they operate an e-bike.
Station Electrification: To enhance e-bike fleet growth, DOT and Lyft will pilot a grid-connected charging station later this year, with a goal of electrifying stations over the coming years. Electrified stations improve e-bike availability for riders by substantially increasing the number of bikes with sufficient battery charge and improving operational efficiency. Currently, e-bike batteries are charged in a warehouse and manually swapped at the station. Once the charging station network is built, DOT and Lyft will explore how operational cost savings can be passed along to riders.
Member Benefits and Access: Starting in January 2024, all new annual Citi Bike memberships and renewals will come with 60 free e-bike minutes. Members will never have to pay an additional fee to ride a bike when only e-bikes are left in a station. On Citi Bike's next-generation e-bike, members will be able to choose in the app whether they prefer to ride with full assist — requiring more battery usage — at $0.17 per minute or a low-assist ride free for the first 45 minutes. Citi Bike key fobs will also be available for free for annual members who do not have smartphones or prefer to ride without using them.
Price Controls: Contractual price controls are being extended to per-minute prices for e-bikes, which were previously uncapped. Under the new cap, pricing this year cannot exceed $0.24 per minute for members, $0.36 for non-members, and $0.12 per minute for reduced-fare bike share members. The price ceiling takes into account the increasing cost of e-bike operations, with adjustments tied to economy-wide inflation in future years. Additionally, the existing cap on the Citi Bike annual membership price will be lowered from $230 to $210. An annual Citi Bike membership costs $205 this year, below the cap. Citi Bike pricing is not changing at this time.
Improving the Classic Pedal Bike Experience: Lyft will expand the classic pedal bike fleet by 2,800 bikes as part of the Phase 3 expansion. In addition, Lyft will replace 2,200 classic bikes, some of which date back to the launch of the system in May 2013, with brand-new bikes.
Equity: The New York City Department of Youth and Community Development, DOT, and Lyft are continuing their successful Summer Youth Employment Program partnership to provide free rides and Citi Bike Unlocked safety training to participants. This fall, Lyft is partnering with DOT to run a reduced-fare bike share outreach and marketing campaign to expand community awareness about the Citi Bike membership program.
Safety: As part of the expansion of the e-bike fleet, Lyft and DOT have decided that the top assistive speed for pedal-assist Citi Bikes will be set at 18 MPH. This year, Citi Bike is partnering with local ride leaders to hold nearly 80 free community rides for new and current riders. Each ride begins with a safety course by the ride leader. All Citi Bike riders, whether they are experienced or new to urban biking, are required to review a safety guide in our app before their first ride to help them feel more comfortable and confident. Citi Bike also provides safety tips and resources — both on their website and by email to all riders. Additionally, Lyft will continue to work with DOT to develop measures to prevent underage riding, passenger riding in baskets or on fenders, and other unsafe behaviors as the pedal-assist fleet expands.
"With each new record set, we see how integral a role bike-share plays in New York City's transportation ecosystem," said Manhattan Borough President Mark Levine. "Pedal-assist bikes are making longer commutes possible for New Yorkers, and both increasing their availability as well as creating a path toward electrification are exciting steps forward."
"This expansion of the Citi Bike program is a significant step forward toward encouraging more and more people to get around our borough and city by bike," said Queens Borough President Donovan Richards Jr. "Citi Bike has proven to be very popular wherever it has been available, and I am sure it will be even more popular thanks to today's announcement.  I look forward to future expansions of the Citi Bike program and will continue to partner with the Department of Transportation to promote bicycling in Queens and throughout New York City."
"New Yorkers love Citibike! It's great to see the city give riders more of what they want with these strategic, forward-thinking improvements," said Open Plans co-executive director Sara Lind. "Demand for pedal assist is especially high, and investing in those bikes will allow more New Yorkers to ditch short car trips and get where they're going faster and easier. With this expansion, we see city leadership responding to, and helping to develop, our emerging mobility future. Alongside the installation of abundant protected bike lanes, this expansion could facilitate New York's next bike boom."
"The growth of Citi Bike and biking in the city attest to New York's increasing preference for sustainable and convenient mobility options," said Tri-State Transportation Campaign executive director Renae Reynolds. "The addition of more electric bikes, charging stations, and protected bike lanes has never been more crucial. As advocates for a more connected and greener transportation network, we know that every neighborhood deserves a protected bike lane, docking stations, and that increased access to these mobility options is a win for our city and a sustainable future."
"As more New Yorkers choose cycling as their preferred mode of transportation, doubling the number of e-bikes in Citi Bike's fleet will undoubtedly further increase ridership and our shared goals of inclusion and empowerment," said Bike New York CEO Ken Podziba. "We're thrilled that Citi Bike broke another single-day ridership record and reached the 200 million mark, and, with continued bike infrastructure improvements and congestion pricing around the corner, we see the number of riders reaching greater heights leading to a healthier and greener city."
"Citi Bike is a popular, sustainable, and reliable way to get around the city — millions of New Yorkers choose to use Citi Bikes each month," said Transportation Alternatives executive director Danny Harris. "To meet our city's climate goals, continuing to shift New Yorkers out of cars and onto bikes is key. Today's announcement to expand electric Citi Bikes and create a pathway to electric charging docks will give New Yorkers more ways to get around and make our city more accessible."
---