---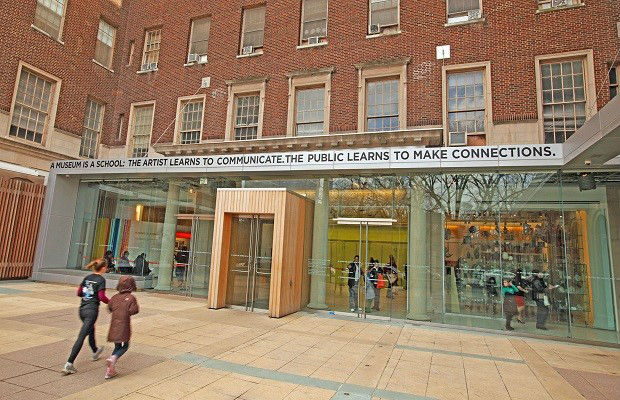 A coalition of artists, cultural workers, scholars and East Harlem residents held a demonstration in El Museo del Barrio this week.
During the demostration, there was drafted an open letter accusing the museum of straying from its founding mission to become an "elitist" and "market-driven" institution that neglects up-and-coming artists, according to reports.
About 15 activists occupied the museum's galleries this week to read a "Mirror Manifesto" that has more than 500 signatures, art publication HyperAllergic first reported. The manifesto claims that the museum's recent actions exacerbate the marginalization and erasure of Latinx artists by responding "to shallow market trends forcing Latinx artists who are struggling for visibility to try to function under the blanketed term Latin American art by virtue of their last names."
Activists wore shirts with the message "El Museo Fue del Barrio — which translates to "the museum left the neighborhood" — while reading from the manifesto as the museum opened an exhibit celebrating 50 years since its founding, HyperAllergic reported.
The museum is also accused of neglecting the East Harlem neighborhood that it's named after. In the museum's 50 years, only one of its board members has been a local resident, the manifesto reads.
Some demands made in the manifesto include: Hiring staff that "mirrors and represents the diverse Latinx communities," creating a residency program for emerging artists and the creation of a "decolonizing commission" to review the museum's art collection and make recommendations for structural change at the museum.
In a  statement sent to Gothamist, El Museo del Bario said that it appreciates "feedback from our community and the recognition of the importance of the breadth and range of the Latinx experience," and that the museum is starting a number of new initiatives that will address many of the manifesto's complaints.
Via our source.
---