---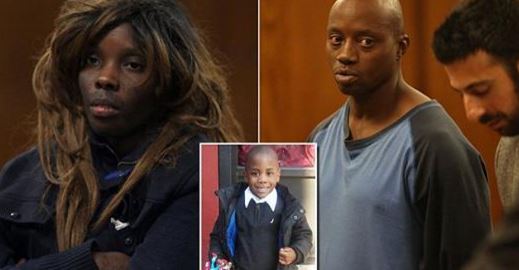 NY Daily News reports that a judge has tossed a lawsuit filed by two child welfare agency lawyers who claimed they were made scapegoats in the beating death of little Zymere Perkins.
Mayor Bill de Blasio Remarks Regarding Death Of Harlem's Zymere PerkinsStatement from NYC Mayor Bill de Blasio on ACS report into the death of Harlem's Zymere Perkins: "Th…Dec 13 2016harlemworldmag.com
Susan Starker, 59, and Lee Gordon, 45, said in court papers they had nothing to do with the case of the 6-year-old Harlem boy whose death last year exposed massive failures at the Administration for Children's Services.
The demoted ACS staffers argued that their only offense was not immediately responding to messages from their superior while they were out of the office to observe Rosh Hashanah.
But Manhattan Supreme Court Justice Manuel Mendez dismissed the suit Thursday, saying "professional failures" sparked the pair's demotions.
"The record indicates that petitioners were suspended and demoted solely for their failure to adhere to their job responsibilities and follow-up on an ACS audit that raised serious concerns about an ACS caseworker," Mendez wrote.
NYC Child Services Botched Harlem's Zymere Perkins And 1000s Of Other 'High Priority' CasesIn just three months, between July and September of this year, New York City's beleaguered Administr…Dec 22 2016harlemworldmag.com
Mendez said that Starker and Gordon cited a few emails "taken out of context" that may have suggested the suspension and demotion was a retaliation for the Rosh Hashanah radio silence.
But "the emails together paint a vastly different picture," Mendez wrote.
"The decision by ACS was not arbitrary and capricious considering the circumstances of the tragic murder of the young boy."
Zymere died Sept. 26 in a case that led to punishment for nine staffers.
His mother's boyfriend Rysheim Smith, 42, was charged with second-degree murder and first-degree manslaughter. His mother Geraldine Perkins, 27, was hit with one count of manslaughter.
The pair are both assigned to the ACS' general counsel's office.
HHarlem Man Indicted In Beating Death of 6 Year Old Zymere PerkinsA Manhattan grand jury indicted a Harlem man in connection with the beating death of his girlfriend'…Jan 31 2017harlemworldmag.com
Starker was a $130,000 managing attorney while Gordon was an assistant director earning $110,000 a year.
Amid the fall-out over Zymere's case, they suffered a 20% pay cut and the removal of their managerial titles.
"We are pleased this meritless suit has been dismissed," said a city law department spokesman.
Harlem Mom Jailed In Zymere Perkins' Death Claims Rikers Officers Set Up Sex AssaultThe accused is now the accuser. A Harlem mom jailed in the savage beating death of her 6-year-old so…Jul 15 2017harlemworldmag.com
"The judge ruled there was sufficient evidence in the record showing that ACS responded appropriately to address certain failures by the plaintiffs in connection with the handling of a tragic case."
Related articles
---