---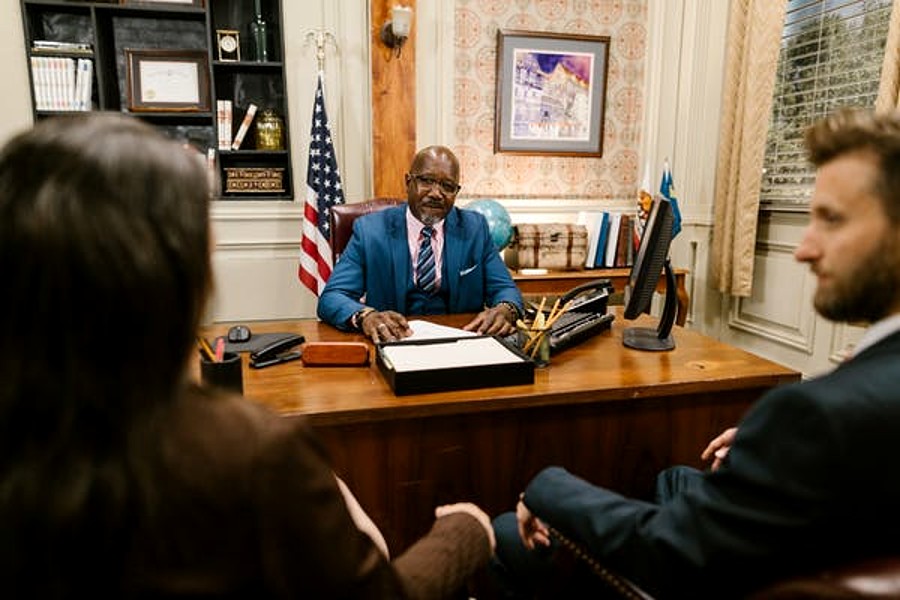 Tragic as it may sound, accidents happen. Accidents sometimes result in severe injuries or even death.
Depending on the circumstances of the case, families may be entitled to compensation for damages resulting from a wrongful death caused by an accident. In Georgia, state law defines wrongful death as the unfortunate occurrence of a person's demise due to another individual or entity's negligent, reckless, intentional, or criminal actions. An entity could encompass employers, businesses, or hospitals. To establish a wrongful death claim, it is necessary to demonstrate negligence as a contributing factor to the loss of life. 
Moreover, according to the statute of limitations in Georgia, it is imperative to initiate a wrongful death claim within a period of two years from the date of the deceased individual's passing. If you or a loved one is dealing with the wrongful death of an innocent victim, you must contact a wrongful death attorney. This article discusses how families can pursue legal actions to seek justice and compensation after losing loved ones due to someone else's negligence.
What is wrongful death?
Wrongful death occurs when a person dies due to someone's negligent or intentional actions. Negligence refers to the failure of an individual or organization to take reasonable care in fulfilling their responsibilities, resulting in injury or death.
Who can sue?
The deceased's immediate family members, such as children, spouses, or parents, are allowed to file a lawsuit for the loss they have suffered in a wrongful death incident. These losses include loss of financial support from the deceased person and loss of companionship.
How long does one have to file a lawsuit?
Every state has its own statute of limitations, which enforces deadlines for filing lawsuits concerning wrongful death cases following an accident that holds up plaintiffs from bringing forward their claims after some time elapses following such terrible incidents; hence from state to state, it varies, ranging from one year upward.
Hiring an attorney
After suffering this tragedy at hand, seeking professional consultation is needed here at this point; it's appropriate that you quickly reach out and make contact with experienced legal practitioners who will help you through all legal procedures while you are grieving your loved one. This also assists greatly by taking off numerous details away, ensuring that everything is handled legally properly, and allowing more time for you and your family members affected in addition to the pursuant duties.
What Should You Expect When You Hire A Lawyer?
The lawyer would evaluate your claim by putting things like medical reports and police reports, among other related information, into consideration so as to obtain full proof needed before proving liability caused by accident to obtain maximum compensation, which should be beneficial to the bottom line of compensating and adjusting your losses.
After obtaining full proof, the lawyer would proceed while rendering his professional expertise at court representing the victim's family and doing all necessary actions that will enable him to provide a strong, convincing case before presiding judges/jury of the law courts exhibiting a fully detailed lawsuit to ensure successful hearing from the judge or jury.
Possible Outcomes
Having hired a legal attorney while also presenting evidence concerning the accident's wrongful death elements enables the presentation of damages that needs to be compensated, leading to payment which, when obtained, may cover costs such as medical expenses, funeral expenses, living allowances for spouse/ children or aiding bereaved members who relied financially on victims so as not to suffer further financial issues.
It is important to note that no amount of money can compensate for the loss of life. However, judicious use of this fund from appropriate authorities can help families manage pain after death, and enough compensation may serve justice for wrongful deaths.
What Are Some Things You Should Be Aware Of When Filing A Claim
When navigating the legal process of filing a lawsuit, it is crucial to maintain meticulous records. This includes documenting factors such as the causes of the accidents, specific dates and times, the presence of any eyewitnesses, and comprehensive details about the events surrounding the incident. Additionally, obtaining police reports that contain vital information gathered from the examination of the accident site becomes essential. These key pointers should not be overlooked, as they play a significant role when seeking compensation in wrongful death lawsuits.
Conclusion
An accidental situation leading to the death of a loved one, such as a parent or a younger family member, for instance, causes immense pain and anguish. When negligence causes an accident creating hurtful circumstances leading up to untimely demise of a loved one, having the right legal advocacy representing you during lawsuit proceedings ensures potential compensations serving monetary benefits while receiving some form of relief, allowing bereaved members emotional closure alongside financial sustenance.
---