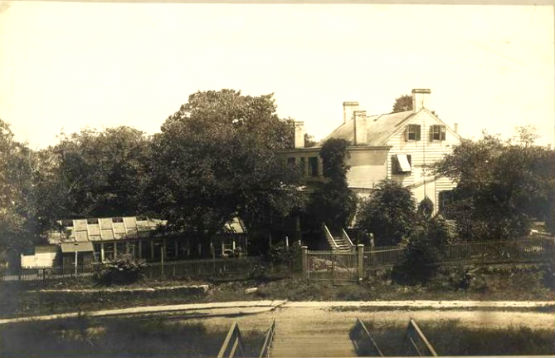 A great view looking northwest on a hill across from a country estate at Broadway and Amsterdam Avenue at 100th Street in West Harlem, NY, 1915.
What a great image that gives the perspective of a photograph taken from an upstairs floor in an adjacent home with railing leading down to the home. The white wood house is a huge multi-story and multi-section home, with four fire-place chimneys, a much smaller green house to the left, an uneven side-walk running from left to right, and all fenced in by a white picket fence.
Via source
Related Articles
---
VIDEO
---
"We re-imagine, recreate, and redeem cultural omissions and misrepresentations of Blackness, for the culture. ...." This post is made in partnership with British Pathé.