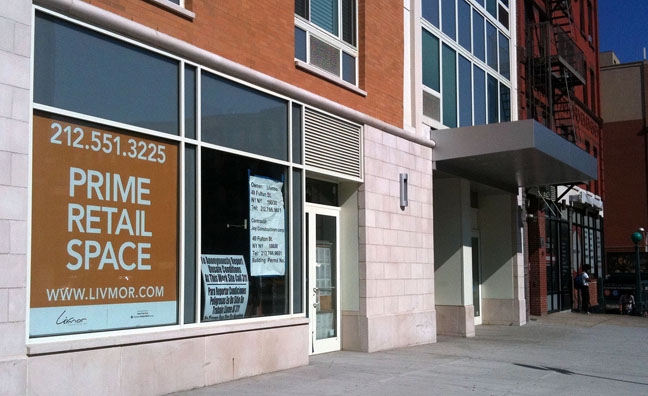 An unfinished church, an ongoing lawsuit and a dwindling congregation were the last things the Rev. C. Carlton Woodward envisioned nearly seven years ago when he struck a big deal with a trio of developers. But today, those matters are the first and final things that he grapples with every day as the head of Harlem's St. Stephen Community AME Church.
" 'Frustrating' would not be an adequate word to describe what's going on," Mr. Woodward said. "Fundamentally, I view this as a spiritual battle."
It has also become a bitter real estate and legal battle with no end in sight.
The trouble began when St. Stephen sold a string of properties it owned on the block of Frederick Douglass Boulevard between West 115th and West 116th streets— including the run-down movie theater St. Stephen had called home since 1965—to make way for a luxury condominium tower in the gentrifying area. In return, the developers agreed to build an 18,000-square-foot home for the church inside their tower and throw in a 2,400-square-foot retail space on the ground floor.
Buyers have since snapped up all but two of the condo's 72 units at prices as high as $1.2 million, an artisan butcher shop has opened in one ground-floor space, and Harlem restaurateur Londel Davis hopes to soon open a bar and lounge in another.
Meanwhile, the church's hoped-for new home remains a vast unfinished space littered with construction debris. It's a place where all work stopped last July and where spending has already exceeded the project's multimillion-dollar budget. Meanwhile, a battle rages over who's to blame and where to go from here.
St. Stephen alleges that mold- infested ventilation ducts, a collapsed ceiling, and other signs of shoddy construction forced it to step in and take over the work. Subsequently, the church sued the developers for fraud, breach of contract and breach of fiduciary responsibility.
"All I can say is that it doesn't seem right to me," said Douglas Reda, a lawyer for the parish. "Everything on site is done but the church, and the developers have made millions."
Phillip Morrow, one of the developers, insists that he and his two partners want nothing more than for the project to be done. Mr. Morrow said the problem stems from unreasonable demands for additional funds made by church officials.
"We are highly motivated to finish this church," he said, pointing out that the developers are paying taxes and utility bills on the church's space and cannot get a permanent certificate of occupancy until the church has been completed. "The reverend is not going to put a gun to our heads."
Meanwhile, St. Stephen is enduring big losses of another sort.
"People's hopes and aspirations have been tested severely," said the Rev. Nicholas Tweed, a church elder who oversees Manhattan's AME congregations. "It's challenged the endurance of the congregation."
---
---
For the past 279 Sundays, St. Stephen has held just a single 8 a.m. service in the basement of a fellow AME church on West 119th Street. At the same time, its programs to aid foster children and the homeless have been placed on indefinite hold, as have plans to sponsor community and cultural events. St. Stephen's flock has drifted away, falling to fewer than 100 from 400 before the sale.
"I defy you to find young people who want to show up for a Sunday service at the crack of dawn," said Jessie Davis-Walls, whose father founded St. Stephen in 1964.
Mr. Woodward remains hopeful that the lawsuit will finally be settled, allowing the church to be completed, something he estimates could be done in as little as six weeks.
"I can't sit around and bemoan what could have been," he said. "We walk by faith, not by sight."
Related articles
Related Articles
VIDEO
---
Harlem Cultural Archives is a donor and foundation-supported Historical Society, Its mission is to create, maintain and grow a remotely accessible, online, interactive repository of audio-visual materials documenting Harlem's remarkable and varied multicultural legacies, including its storied past as well as its continuing contributions to the City and State of New York, the nation, and the world.
Support Harlem Cultural Archives
and
click here to get more Harlem History
, Thank you.