---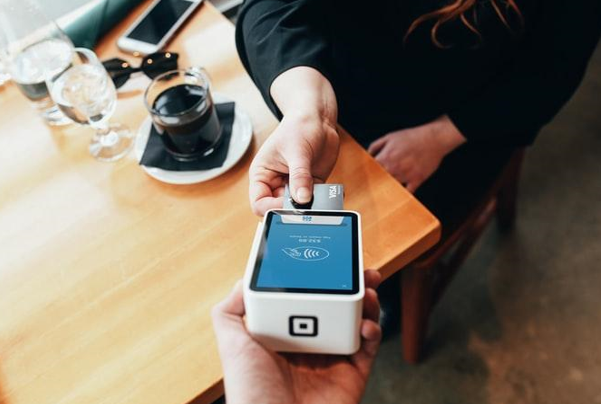 Payment processing is a massive industry these days and the interesting part is it keeps growing with all sorts of new technologies and innovations.
Payment devices keep expanding too. Customers are no longer stuck on cash only.
You can make a payment by card or you can use a mobile application. People love the idea of choosing whatever is more convenient for them – a simple tap with the smartphone will get the job done. You can even get a ring that connects to your card and pay by hand.
With these thoughts in mind, more and more merchants aim to provide as many options as possible. Believe it or not, there are people out there who simply avoid cash only places – only because of the inconvenience of finding a cash machine before going in.
On the same note, finding credit card processing for small business no monthly fee is a bit challenging – not because such deals are hard to find, but because there are too many options. This quick guide will help you make the right decision though.
Fees and taxes associated with each transaction
How much money are you about to lose for each transaction? While you can find processors with no monthly fees for maintenance, you will still be charged for transactions. After all, these providers need to make money too.
There are more types of fees out there and different processors use different taxes. This is why you need to do your homework. The application fee is one of them – it is charged when your application is processed. Ideally, you should avoid it if you can – there is no point in it.
Setup fees are also quite common. Some businesses will charge you money for setting up the equipment. If you can, find a business that sends the equipment with installation instructions. Monthly fees can go in more directions.
You have the monthly statement fees, which occur if you choose to get a monthly statement – not really necessary, is it? Then, there is the monthly gateway access fee, which you can also avoid by shopping around. You are charged for the data transaction in this case.
Interchange fees are more common and difficult to avoid. You are basically charged for each transaction you make. Finally, there is also a minimum monthly fee – normally applied during the slow sales time of the year.
These are the most common fees you are likely to be hit with. Some processors only use a few of them, while others will charge you for anything. Do the math based on your sales to figure out which deal is better.
Compatibility standards associated with the software
You would have to be a bit technical to have an answer upfront. Make sure you choose a processing business that accepts returns if the software is not compatible with your equipment – less likely to happen, but definitely worth some attention.
The good news is that most card payment processors tend to work with universal software, which is compatible with pretty much anything. But then, your ecommerce shopping cart should be compatible with this software or it becomes completely useless.
Furthermore, you should try to find a payment processor offering access to digital wallet payments. More and more people rely on their smartphones to make payments, so this compatibility standard is almost a must for every business out there.
Interchange pricing transparency
This consideration is often overlooked, especially by those with no experience regarding payment processing. It is fairly simple to understand and while not all providers offer it, it is still worth trying to get it.
This sort of pricing is basically transparency. You want to know what different credit card companies will charge in terms of interchange taxes and fees. You will also get a nice and detailed overview of how much the payment processor will charge you in fees.
This type of feature may help with more aspects. For example, it can help with accounting. It can also help you keep track of all the fees and expenses you must deal with. Plus, you can prevent getting overcharged if you know what goes out in fees and taxes.
Early contract termination
A good contract should go for a limited amount of time – such as a year – before turning into a rolling one. The ideal option implies getting a rolling contract straight away, but this is more difficult. Now, if you do your homework and choose the right company, you should not really be bothered about early termination.
However, there are times when new technologies pop up, not to mention finding more advantageous deals later on. Some providers may charge little to nothing, while others may charge thousands in early termination fees.
Opt for contracts with low early termination fees. To help you get an idea, fees under $300 are considered acceptable. Fees going over $1,000? Turn around, regardless of how good the other associated features are.
A few red flags to pay attention to
There are more red flags to pay attention to and the liquidated damage termination fee is one of the most important ones. The cancellation fee will cover the remaining of the contract, so you will be charged a fortune – all the fees that the processor might lose over the contract.
Non qualified rates also represent a red flag. They are charged for specific transactions – such as customers paying by phone. They range widely – given in percentages – and can apply to all sorts of transactions.
To identify them, ask for a sample monthly statement, so you can see all the fees and charges.
As a short final conclusion, choosing a payment provider is difficult because there are too many things to pay attention to. Some providers may have low fees, but they are not reliable or they can bring in high early termination fees, just to give you an example.
You are less likely to find a perfect deal, but you still have to shop around for whatever suits your business. After all, what works for some businesses will not work for every business out there.​
---