---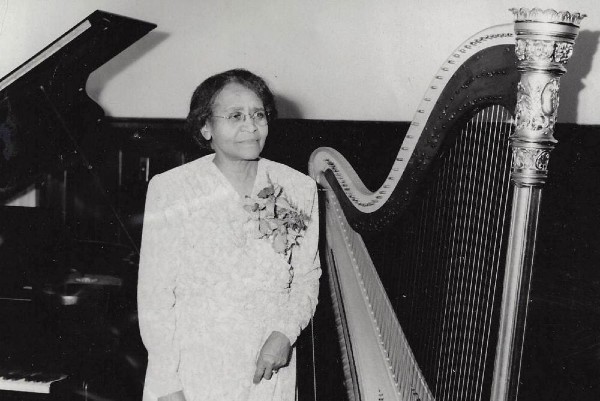 By Lottie Fiddes
Today, I wanted to share the updates happening in the new Owens Gallery.
As I'm sure you are aware, the spectacular art installation by Preston Jackson, "Bronzeville to Harlem: An American Story," is now installed at the focal point of the gallery.
This piece is the artist's artistic interpretation of a historic time and place.
In the front quarter of the gallery, a new exhibition called "Community" is now open. While in graduate school at Western Illinois University, my Applied Project was serving as a research assistant at the NPS Lincoln Home in Springfield.
In 2011, the Lincoln Home received approval to work on a project detailing the inspiring stories of persons moving from slavery to freedom in Illinois – called "Illinois Freedom Project."
It was during this project that I first learned about two remarkable Illinois communities that were founded by previously enslaved African Americans, Brooklyn, and New Philadelphia.
These inspiring communities were two of the first towns founded by African Americans in Illinois. If you are interested, you can read more about the project here, or watch the video below.
Their stories of how the community can empower and uplift fit well within the historical context of Preston Jackson's "Bronzeville to Harlem: An American Story."
In addition, around the same time the Great Migration was beginning to take place, an up-and-coming African American entrepreneur, Annie Turnbo Malone was establishing herself as a pioneer in African American self-care and philanthropy.
Malone went on to be the first Black female millionaire in the United States. Some of her foundational years and inspiration came from her time spent in Peoria with her sister Ada Turnbo Moody and her Aunt Hattie in Eureka.
Communities provide opportunity, a sense of security and belonging, and inspire a sense of pride in place. As the community's museum, I hope that sharing interesting and inspiring histories here will provide everyone with a sense of belonging.
The Illinois Freedom Project: Freedom Journeys:
If you would like to continue receiving these fine arts email updates, please subscribe here.
The Museum is open Wednesday-Saturday, 10 am-5 pm, and Sunday, 12 pm-5 pm.
Peoria Riverfront Museum, 222 SW Washington St, Peoria, IL 61602, peoriariverfrontmuseum.org
Photo credit: Annie Malone, Image Courtesy of James (Agbara) Bryson, author of "The Hidden Story of Annie Turnbo Malone."
---