---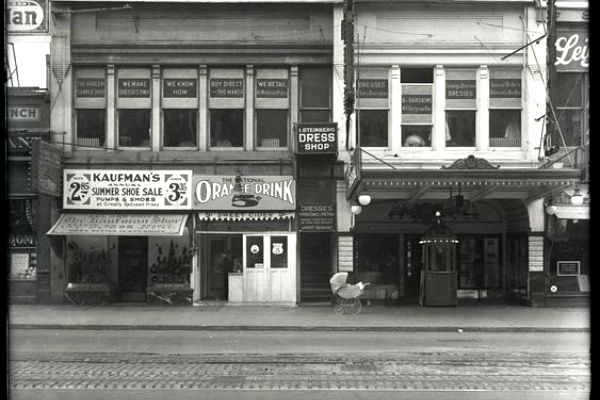 An incredible black and white photograph of a slice of time in Harlem by an unknown photographer on a bright sunny day  125th Street between Lenox Avenue and Seventh Avenue, in Harlem, New York in 1918.
It's a simple photograph yet it's a photograph with so much going on on 125th Street.
The photograph is packed with content from 1890's Harlem with advertisements from Ivory Garter, the Booth Theatre ('The Masquerader'), Manhattan Opera House, a 'Chu Chin Chow' billboards, a mini-Dress Shop sign, Orange Drink banner, Kaufman's store and more.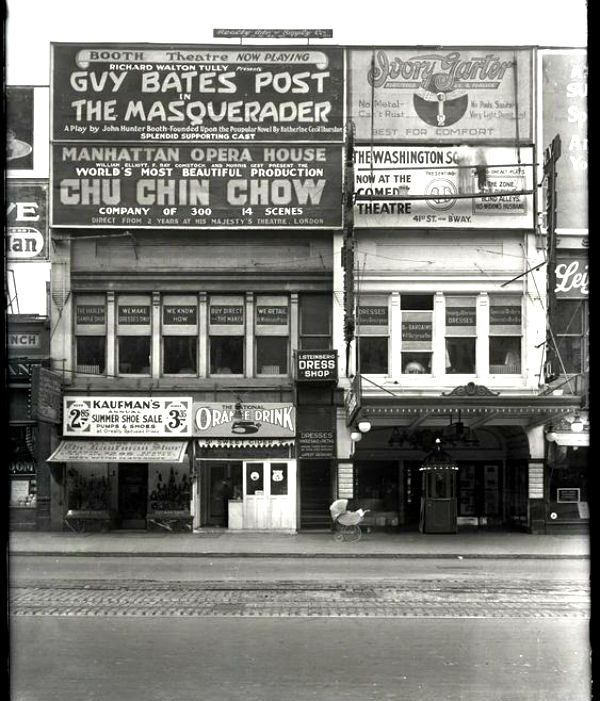 What's great about this image is as you look closer even more is going on, like the two men or boys on a painter's stand blurry but noticeable.
Also, as you move your eyes down the photograph to the bottom in the center of the picture is a baby carriage waiting for its mother or father.
Look further down the photograph are the trolly car rails tracks running left to right in the streets of Harlem.
Quite an insight of a time before the coming Rennaissance in Harlem an almost decade later.
Photo credit: 125th Street. Via source.
---