---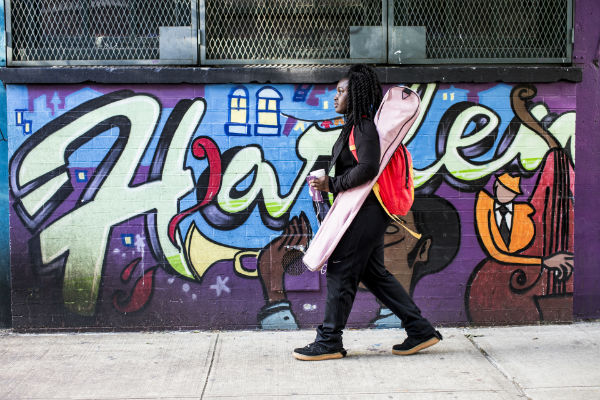 Harlem Lacrosse's Executive Board of Directors has issued the following statement of solidarity with our students and staff members. 
 The statement also shares three steps the Board is taking today to make Harlem Lacrosse a more anti-racist, anti-white supremacist organization.
The recent killings of George Floyd, Tony McDade, Ahmaud Arbery, Breonna Taylor, and other Black Americans have left us feeling outrage, sadness, and pain.These senseless deaths are a predictable result of centuries of racism and hatred in this country that have led us to this point. Many White Americans like to think—and raise their children to believe—that America is a meritocracy. It's not. America was built in substantial part on the backs of state-sponsored slavery and discrimination. Generational oppression and the resultant suffering infect every aspect of our society today. If you believe that everyone at the top got there because they worked harder and are generally better than everyone else, then you by default also believe that the families of our students are in their current situations because they are inferior to everyone else. We reject both propositions.
Harlem Lacrosse exists in large part because we as a society have failed to sufficiently embody the virtuous standards upon which the country is purportedly built. The current state of affairs is unacceptable. Our mission has always been to break the cycle of generational poverty. We have sought to do so by putting young people of color in a position to become change agents and upend the social and economic order. Only then will we have real hope that our children and grandchildren will live in a more just and free society. Until things change, we will stand with, defend, and do everything we can to help our kids become the leaders of tomorrow and reform the systems that oppress them.
We are proud of the work that we have done to facilitate opportunities for young people of color and we are even prouder of what our students have done with those opportunities. But we also recognize that bringing about real change means we need to listen more and do more. Harlem Lacrosse needs to become more intentionally anti-racist and anti-white supremacist. We need to make a deeper commitment to giving people of color a voice in the leadership of our organization. And we need to empower our students to use their voices.
Today, we are taking three small steps to improve our organization. The first two ideas were generated by our staff members and alums. It's just a start, but it's a start.
First, we are creating a special $30,000 fund to be shared equally among our five cities (Baltimore, Boston, Los Angeles, Philadelphia, and New York). The funds will be distributed annually at the discretion of HL students to qualifying Section 501(c)(3) organizations that fight racism and promote social justice. In creating this fund, we wish to empower our students to make change in their communities by providing them with the resources to do so.
Second, Harlem Lacrosse will be dedicating a substantial portion of its social media outreach for the rest of June and July to student-authored posts promoting social justice and urging specific action. Supporting our students means listening to them and amplifying their voices. We want you, our community, to hear directly from them.
Third, at our next board meeting this month, our board members will be nominating and voting upon at least three new board members as part of a renewed effort to create a board that better reflects our partner schools and communities.
We stand with our students who protest in the streets and on the airwaves for change.
We stand against those who would take their rights away.
We hope you join us.
The Harlem Lacrosse Executive Board of Directors
Simon Cataldo
Board President and Co-Founder
Paul DiCarlo, Treasurer and Co-Founder
Louis Salemy, Secretary
Chris Sailer
Chris Baldwin
Chuck Leitner
Doc O'Connor
Dom Starsia
Daniel Black
Evan Vosburgh
Maureen Dibble
Sid Steinberg
Steve Lockshin
Photo credit: HarlemLacrosse
---