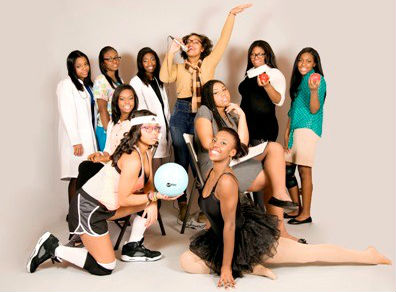 By Kass
Beauty serves as an important element of modernized fashion today.  The modernized perception of what ideal beauty is, extends far beyond the traditionally favored western ideal of physical attributes.
Beauty has become "fashionable" and for some, an obsessive yearning to find peer and group acceptance.  Today's youth have become consumed with societal perception and the emulation of their favorite celebrity trendsetter.
Over the past decade, we've have witnessed an alarming increase in excessive plastic surgery among youth, the obsession with online youth selfies and the increased use of online mediums for personal branding. Specifically, young girls today are faced with many challenges as they seek to define their personal beauty. Societal influences speak largely to a well-manicured, in some cases surgically modified "perfected beauty".

This month we highlight I AM B.E.A.U.T.Y., a youth inspired summer leadership beauty camp which has quickly emerged as a competitive resource for young girls.  The I AM B.E.A.U.T.Y. summer leadership camp operates as a 4-week program for young women ages 10 -18.  The program offers 8-sessions designed to arm and empower participants with the skills needed to build confidence, leadership skills and vision for their lives.  The program is led by entrepreneur Ms. Akilah C. Thompson, CEO and Executive Director of Generations Inspired, Inc.  Thompson is a NY native who serves as a successful motivational speaker, actor, fitness inspirator, model, and author.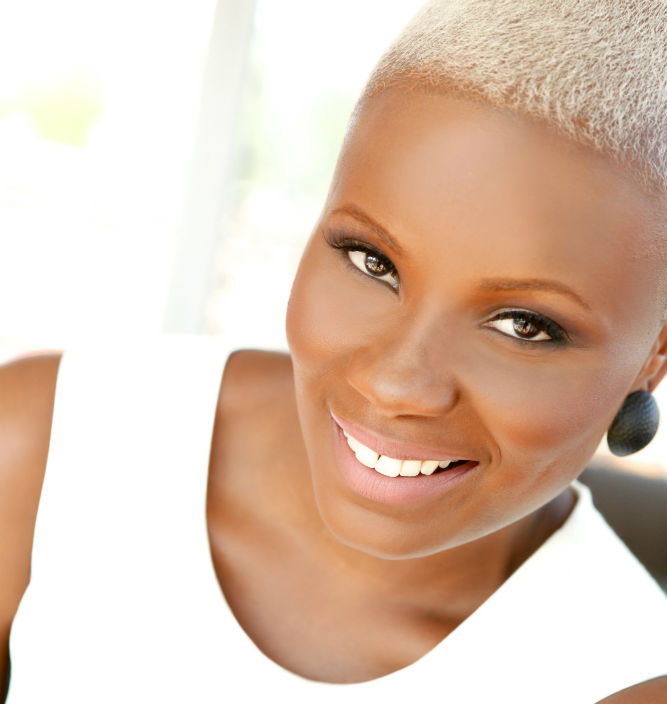 This past week I had the opportunity to catch up with Ms. Akilah Thompson and learn more about her organization Generations Inspired, Inc., and the amazing I AM B.E.A.U.T.Y  youth program.
Check out our interview below:
Kass: Good afternoon Akilah! How are you?
Akilah Thompson: Hi Kass, I am great! Excited about the I AM B.E.A.U.T.Y Program and its growth thus far.
---
---
Kass: What inspired you to develop the non-profit Generations Inspired?
Akilah T: My childhood experiences inspired me to develop Generations Inspired. Growing up I dealt with a myriad of issues including bullying and molestation. I often times felt like I just wasn't enough.  There were times I felt I wasn't beautiful enough to fit in.  I realized there may be other young women dealing with similar circumstances.  I created Generations Inspired to encourage young women to let go of circumstances which may be holding them back in life, accept themselves as they are and empower them to aspire for greatness.
Kass: How did the formation of Generations Inspired lead you to I AM B.E.A.U.T.Y?
Akilah T: Again, difficult past childhood experiences, my experience as a student leader in college and my personal experiences while working within the modeling, fitness and corporate business industries.
Kass: What does the acronym B.E.A.U.T.Y stand for?
Akilah T:  I AM B.E.A.U.T.Y stands for beautiful, extraordinary, ambitious, unlimited, talented, and young. I AM B.E.A.U.T.Y represents the limitless possibilities for participants to hone their talents and motivate them to become the best girls and young women they can be.
Kass: As a former model, how important would you say self-esteem becomes within a beauty-driven industry? It is extremely important to have self-esteem. It was difficult and a real struggle for me as a young adult. I was under a tremendous amount of stress and in turn developed adult acne and was devastated.  The pressure of beauty was very difficult for me to accept and not feeling like I was enough made it even more difficult.  I AM B.E.A.U.T.Y utilizes a modeling component consisting of a girl's beauty day and photoshoot as to allow each participant to celebrate feeling beautiful. I believe you have to be comfortable with who you are at all times. It is important to understand beauty is a way to be, not become.
Akilah T: I AM B.E.A.U.T.Y serves juniors and teens ages 10 – 13 and 14 – 18.
Kass: Why do you feel it is important to target young girls at these specific ages?
Akilah T: It is important at those ages that they are changing the most and going through various phases.  Additionally, their self-esteem and how they view themselves become critical during those stages.  Everything about what we know, starts with what we learn.  It is important girls know who they are.  We at I AM B.E.A.U.T.Y seek to work with the girls early on as to build confidence and strengthened self-esteem. There are many girls who will never hear they are beautiful or smart.  This program helps them through affirming programming and exercises.
Kass: What are your goals for the Generations Inspired I AM B.E.A.U.T.Y 2015 summer leadership boot camp?
Akilah T: This summer serves as the second year of our program and we are providing 40 hours of service which is double what we offered last year. We work to improve the program to operate outside of the box. We have designed more definitive programming better distinguishing the juniors from the teen categories. We will also instruct girls on building their own websites.  In addition, we will work to develop participants' public speaking skills.  We have also added a new component focusing on group coaching (life coaching). We're very excited about our continued progress.
Kass:  Where can we find additional information regarding your program and speaking services?
Akilah T:  For additional information, please visit our page at Facebook.com.  You can also view our program testimonials on YouTube.com.   Lastly, for those interested in bringing the I AM B.E.A.U.T.Y. program to your community or school, please contact Ms. Akilah Thompson at: Akilah@IAMBeautyBootcamp.org.
Kass: Akilah, we at Harlem World thank you for your time today! It has been a pleasure learning more about Generations Inspired and the amazing I AM B.E.A.U.T.Y leadership program.  We wish you continued success throughout your journey. 
Akilah T: Thank you, Kass! It's been a pleasure for me as well.
Photo Credits: www.iambeauty.org
No related posts found...