---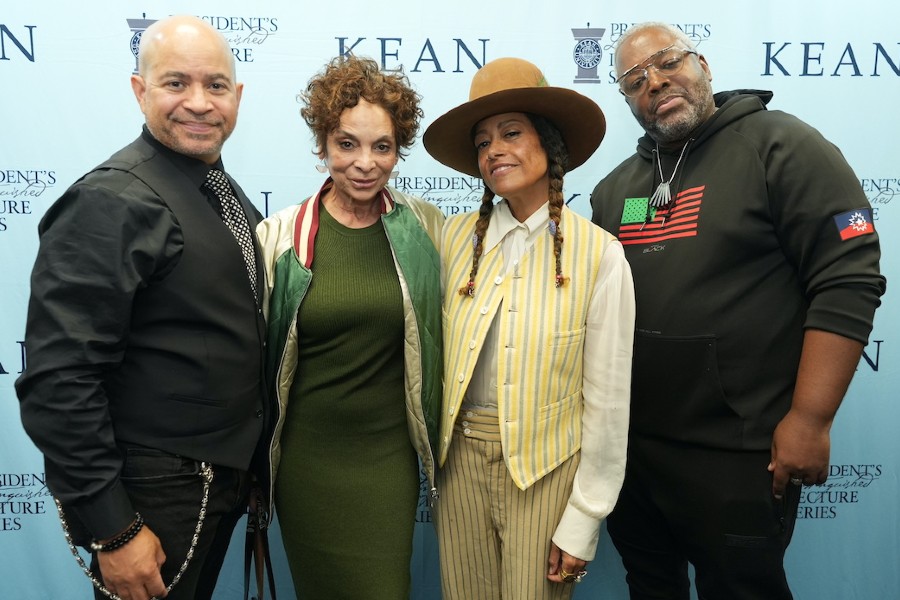 Kean University welcomed cast members of the iconic TV show A Different World to a President's Distinguished Lecture Series event on Thursday for a discussion of how college life and culture have changed since the sitcom began 35 years ago.
In an auditorium packed with Kean students, alumni, and others, cast members Darryl M. Bell, Jasmine Guy, Kadeem Hardison, and Cree Summer offered insight and shared memories from the show set in the fictitious Hillman College.
"Look at the past to inform our future – that is the premise," said Kean President Lamont O. Repollet, Ed.D., who introduced the actors to the enthusiastic crowd. "We have similar issues on campus. We have protested. We have Black lives that matter. Is it a different world 35 years later?"
A Different World ran from 1987 to 1993, depicting students at a fictitious historically Black college and taking on issues such as racism, AIDS, apartheid and date rape. It inspired many fans to go to college.
"Not a day goes by that someone doesn't come up to us and say, 'I went to college because I watched A Different World,'" said Bell, who played character Ron Johnson. 
The stage for the event was set like a giant living room – with comfy chairs for the speakers, and framed photos from the show displayed on tables. Moderator Chantonette Lyles, acting director of the Office of Accessibility Services at Kean, and David Jefferson Jr., Ed.D., coordinator of clergy communications and faith-based initiatives, Office of Government Affairs and Community Partnerships, led the discussion.
The focus was the relevance of the show then and now.
"I feel a lot has changed, but we're still fighting apartheid. Women are still fighting for the right to our own bodies. There's more representation needed in film and TV," said Summer, who played Winifred "Freddie" Brooks. "We are facing the same problems they were facing."
Guy, who portrayed lead character Whitley Gilbert, and other cast members noted there have been societal changes since the show aired.
"I see more Black representation and gay people on TV than I ever thought I'd see," Guy said.
"We can't say, since we've seen a Black president, that things haven't changed," added Bell. "But there's still work to be done."
The Distinguished Lecture also offered fun and nostalgia, as cast members reminisced – including about who was dating who in real life – and the crowd enjoyed watching both the original opening credits, and a Kean-produced version featuring Kean students.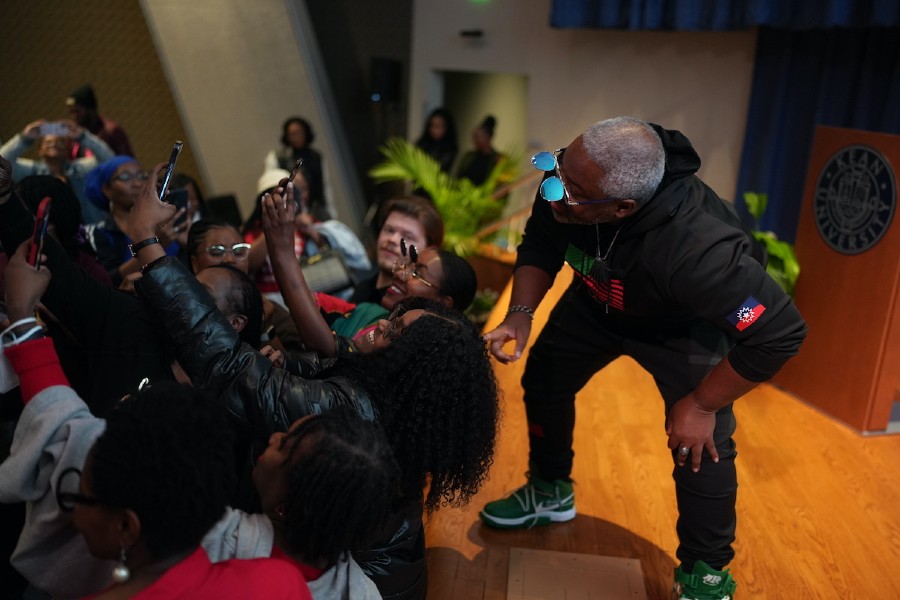 Many in the crowd said they enjoy A Different World now in reruns and on streaming services.
"I still watch it," said Kean alumna Tami Rucker-Gage '93, who drove from her home in Connecticut to attend. "I just knew I wanted to be here. I thought it was amazing."
Jaylen Wright, a Kean graduate student from Union who is studying school counseling with LPC qualification, asked the cast a question.
"I grew up watching the characters ever since I was little, thanks to my mom. It was a part of my childhood," Wright said later. "I was so blessed to have this opportunity to be able to ask them a question. They are the reason I decided to go to college."
Kean alumni Keral Cooper '98, and his wife Marisa '97, of Edison, said the show gave them a peek into what college life could be like.
"Like so many people here, we grew up on the show," Keral Cooper said. "It was great to hear the actors' perspectives on issues today, related to the show."
One of the actors also gained perspective on college from A Different World. Hardison, who played Dwayne Wayne, did not attend college, explaining, "I went to college on television."
"I wasn't trying to change the world. But it turned out to be something that, 35 years later, people are still talking about and learning from," he said. 
"…commitment to its diverse student population and students…"
He praised Kean's commitment to its diverse student population and students who are the first in their families to go to college.
"Thank God for this school…"
"Thank God for this school that reaches out to those like me, who had no ambition or desire to go any further with education because I didn't think it was for me," he said. "You are providing an unbelievable service to the community."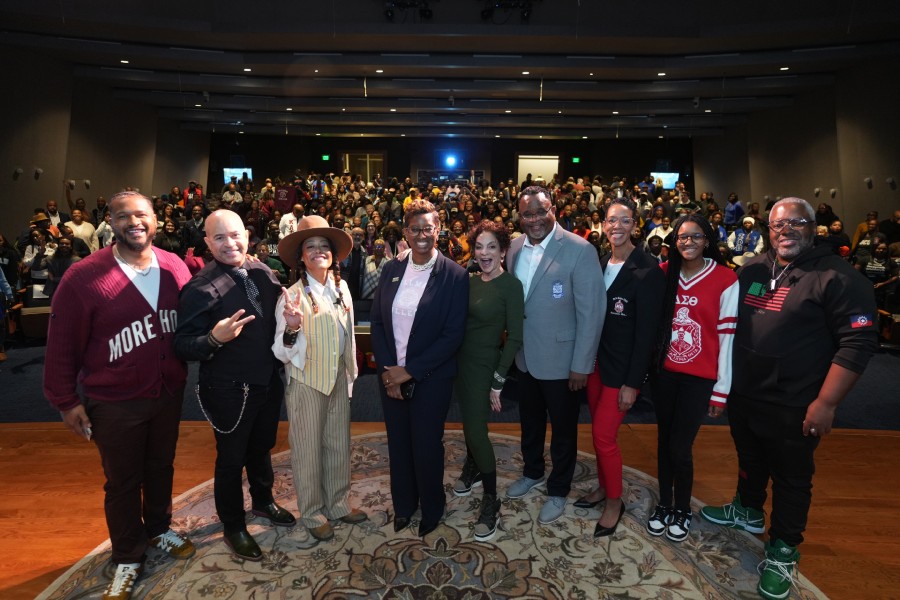 Photo credit: 1) (L-R) Darryl M. Bell, Jasmine Guy, Cree Summer and Kadeem Hardison spoke about the lasting relevance of the iconic television series A Different World at Kean University. (Photo Credit: Kean University). 2) Kadeem Hardison, who played Dwayne Wayne on A Different World, poses for a selfie with fans after the cast of the iconic TV show spoke at Kean University. (Photo Credit: Kean University). 3) The cast of A Different World spoke at Kean University about changes in higher education and culture 35 years after the iconic television show first aired. (Photo Credit: Kean University).
---