---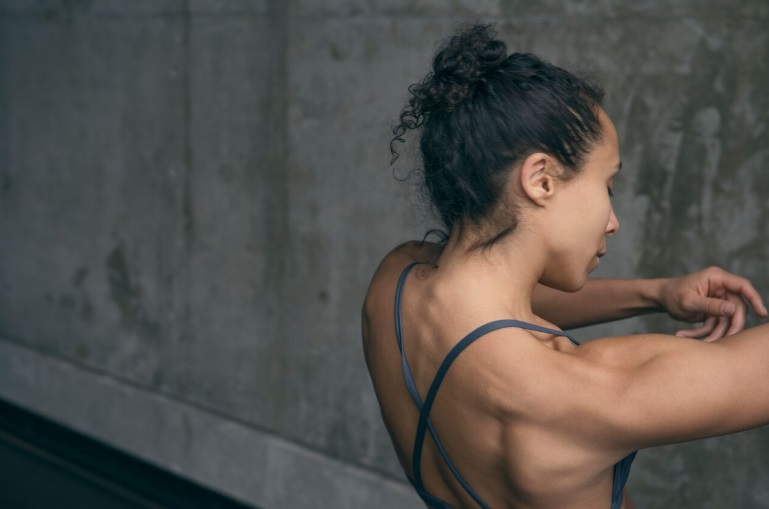 The power and joy of dance and the human collective will be in the spotlight as City College Center for the Arts (CCCA) presents the collaborative dance company MG Dance Arts in Amass on Friday, October 26, at 7:30 p.m.
Directed by dancer, choreographer and educator Marielis Garcia, Amass presents audiences with an interactive multidisciplinary performance featuring dance, music, sculpture and a good dose of audience participation. Born out of political strife, the piece is designed to help people with vastly different experiences reconnect as human beings through dance. As spectators become the performers, notions of the individual, the group, the past and the future will be tested and explored.
A collaborative project featuring three dancers, three musicians and the work of a visual artist, Amass invites audiences to ponder the question: Can distinct individuals work together to "amass" a truly collective group? Featuring dancers Garcia (Brian Brooks Moving Company), Bria Bacon (Stephen Petronio Company), and Yeman Brown (Reggie Wilson/Fist and Heel Performance Group); musicians Brad Wentworth on drums, Kuan Cheng Lu on violin, and Rion Wentworth on bass; as well as sculptures by visual artist Caleb Nussear, Amass is an interactive dance piece in which the audience and performers form a collection of seemingly unrelated pasts merging together to create an open and coherent future. Musical compositions by Brad Wentworth, Krzysztof Penderecki and Johann Sebastian Bach will underscore the evening.
"Amass derives from a lot of the upheaval and political rage occurring in our country," said Garcia. "I wanted to pull away but realized I could channel these feelings into a performance piece dedicated to helping people come together, to stop and listen and understand another's perspective. It is my hope that audiences will walk away from Amass reminded of all the things that unite us."
MG DanceArts residency at CCCA is part of the CUNY Dance Initiative (CDI), a residency program and unprecedented model for collaboration between the City University of New York (CUNY) and the NYC dance field. The CDI receives major support from the Mertz Gilmore Foundation, the Howard Gilman Foundation, and the Stavros Niarchos Foundation. Additional support provided by the Jerome Robbins Foundation, the SHS Foundation, and the Harkness Foundation for Dance. CDI is spearheaded and administered by the Kupferberg Center for the Arts at Queens College.
"The CUNY Dance Initiative offers outstanding opportunity for dancers throughout this city and we are so pleased to be a participating arts center," said CCCA Managing Director Gregory Shanck. "This CDI project is of particular pride to us because Marielis is from our community. She's a brilliant artist with extraordinary style and vision."
For additional information on MGDanceArts, please visit www.marielisgarcia.com. For details on the CUNY Dance Initiative, please visit www.cuny.edu/danceinitiative.
Garcia is co-director of STUFFED: Dinner and Dance, a free quarterly community event that serves a warm meal and dance performance. www.MarielisGarcia.com.
Tickets for Amass, $20 for general admission and $10 for students and seniors with valid ID, are now on sale. For details and tickets, visit the CCCA website at www.citycollegecenterforthearts.org, call the Aaron Davis Hall box office at (212) 650-6900 or visit the box office in person Tuesday through Friday from 12 noon to 6 p.m.
Aaron Davis Hall is located in Harlem on the campus of the City College of New York, at West 135th Street and Convent Avenue (129 Convent Avenue).
---