---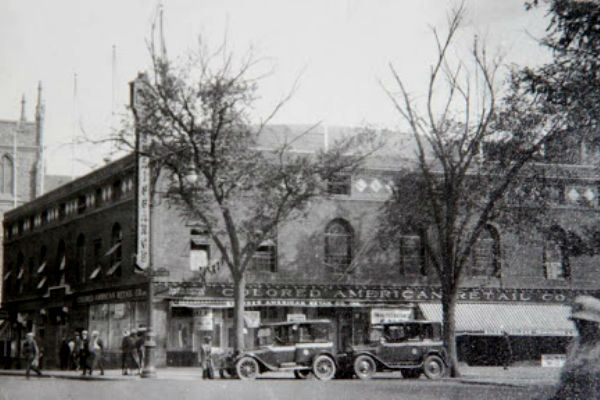 Gambling laws in modern-day New York State are confusing and at times contradictory, but it hasn't always been this way. Over the course of the past 150 years gambling has played a much bigger role in the identity and development of New York and, in particular, Harlem than you may think.
The industry has helped to power the local economy, blurred the lines between crime and politics and even played a significant role in the Harlem Renaissance. Want to know how gambling brought the 'New Negro Movement' and Wall Street bankers together? Or why early slot machine lovers were rewarded with potatoes and steak rather than cash? Read on to find out the answers to those questions and many more in our complete history of gambling in Harlem.
Gambling's American beginnings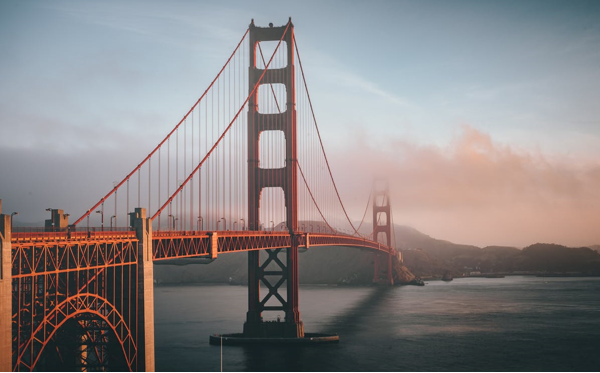 Gambling in the USA was revolutionized in San Francisco when the first-ever slot machine was created.
Archaeological artefacts uncovered in North America suggest that some forms of gambling were prevalent among early Native American societies. However, gambling as we know it didn't arrive in the USA until 1607 when British settlers colonized Jamestown, Virginia.
Historically, gambling was an accepted and popular part of British society and as such was brought to America by early settlers. Virginia became the gambling hub of the country for the next two centuries and was home to the most prestigious horse racing tracks on the continent.
At the same time, British settlers were introducing racing to America, French settlers were establishing traditional casino games such as roulette. New York and Harlem, in particular, enjoyed a mixture of English and French gambling habits.
After a couple of centuries though a huge technical innovation created in San Francisco would completely revolutionize the American gambling industry.
Slot Machines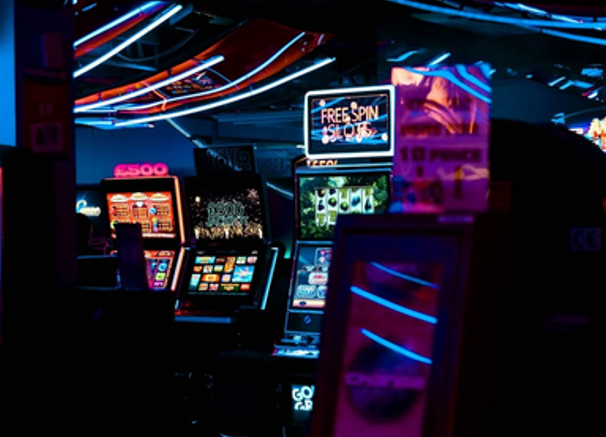 Slots have dominated both online and land-based casinos, proving one of the most popular casino attractions.
 In 1894 Bavarian born American inventor Charles August Fey built the world's very first slot machine, arguably the most important invention in the history of gambling. After being overwhelmed by the popularity of his first slot, Fey set about working on a new machine, the 4-11-4.
This machine was mass-produced and sold all over Fey's hometown of San Francisco. Within a few years the popularity of slots had spread far and wide with rival companies manufacturing slots in Chicago and New York.
Just when slot machines were really beginning to take off in New York, forces of morality and then legality took issue with the devices. New York State took the decision to outlaw slot machines offering immediate cash pay-outs.
With thousands of slot machines in operation throughout the city, bar owners and machine manufacturers were reticent to completely scrap their slots. In order to circumvent the new law, automatic cash pay-outs were replaced with redeemable coupons for food and beverages.
Harlem slot players were thus awarded a full steak meal and a premium whisky for lining up the reels rather than a cash prize.  Fortunately for the gambling industry the laws regarding slot machines were slowly relaxed.
Nowadays they are a key component of any modern casino and there are literally tens of thousands of slot machines available to play all over New York State. If you're interested in winning top prizes on modern day slots, then it's important to upskill before you play to increase your chances of winning big. At a well-established online casino like 888 Casino, you can pick up great advice on how to increase your chances of winning from this excellent slot tips blog post.
Harlem Lotteries
Old television broadcast about 'The Numbers Game' in Harlem
As perhaps the oldest and most recognised form of gambling anywhere in the world, lotteries have long been important to people across the world. In Harlem lotteries had somewhat of a chequered history before the 1920s with many players insisting that they were rigged by unscrupulous providers.
In reaction to this suspicion, prominent New York mobster Casper Holstein came up with an idea to restore the trust in lotteries. Holstein teamed up with Wall Street bankers to devise a fool proof and trustworthy way of drawing lottery winners.
Players would wager around a dime on a number between 0 and 999 and the following day the winning number would be determined by a combination of financial results. The number was calculated by taking the second and third digits from the total amount of money in bank clearances and the third digit in the Federal Reserve Bank's credit balance.
For example, on a day when the total bank clearings were $266 million and the Federal Reserve Bank's credit balance was $108 million the winning lottery number would be 668. The winner who had placed a dime on the outcome would be rewarded with $60, the equivalent of $780 in today's money.
Holstein's approach was so successful in building trust that it spawned a mini-industry of its own in Harlem. "The Numbers Game" as lotteries would become known, played a vital role in pumping money into the local Harlem economy and went some way to enabling much of the growth of the Harlem Renaissance.
 Harlem's Gambling Hub
The popularity of local lotteries led to the creation of the Renaissance Ballroom & Casino which was officially opened at 2341-2349 Adam Clayton Powell Jr. Boulevard. The building was a celebration of African American culture and was a hub for prize fights, dance marathons, concerts, and of course gambling.
The 'Renny' as it was known by locals was a prominent part of Harlem's life and whilst it was known for its gambling facilities, it was perhaps more famous for inspiring a decade-long celebration of African American culture and art.
Unfortunately, the 'Renny' ceased operations in 1979 and since then has been at the centre of fierce debate in Harlem. Numerous attempts to restore the landmark and reclaim it by locals have failed and it is now owned by development company BRP.
Modern-era gambling
Despite proving popular with New Yorkers and helping to provide a much-needed stimulus to the local economy, 'The Numbers Game' was technically illegal in the city up until 1988. Law enforcement however rarely took action against providers or players, either through a lack of interest or in some cases because of a well-timed bribe.
1988 was the year when gambling became widespread in New York and Harlem after the passing of the Indian Gaming Regulatory Act. 25 years later the State passed another law allowing non-tribal retail casinos to open.
This sparked a spike in gambling revenues across the city culminating in New York gambling becoming a multi-million-dollar industry that employs thousands of people and contributes significantly to the city's tax revenues.
Summary
The future of gambling patently lies online, but at the time of writing remote gambling remains illegal in New York State. Although as history has shown us, State laws have never put off innovative and industrious gambling operators in Harlem before, and perhaps it never will.
---