---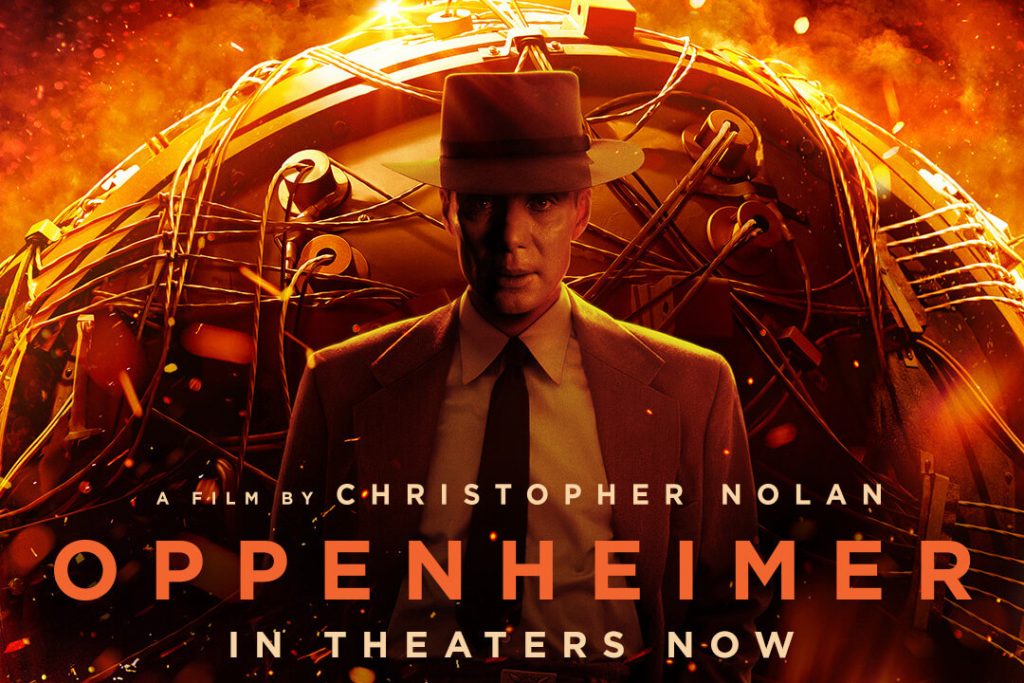 By Marc Peoples
One of the most highly anticipated movies of the year, thanks to the internet phenomenon that promoted its competition with the other blockbuster, Barbie known as "Barbenheimer".
Also anticipated due to that it's a film by Christopher Nolan, one of the greatest filmmakers alive who cares about cinema and still shoots on film. Oppenheimer is no exception. Nolan has done it again by making one of the greatest films of the year and arguably one of the greatest in his entire career. It received critical acclaim from critics and audiences for its screenplay, visuals, musical score, and cast performances. This one is not like any of Nolan's past films.
Oppenheimer is based on the biography, American Prometheus: The Triumph and Tragedy of J. Robert Oppenheimer by Kai Bird and Martin J. Sherwin. The film follows Oppenheimer from his studies at the University of Cambridge, his direction of the Manhattan Project, and his controversial 1954 security hearing.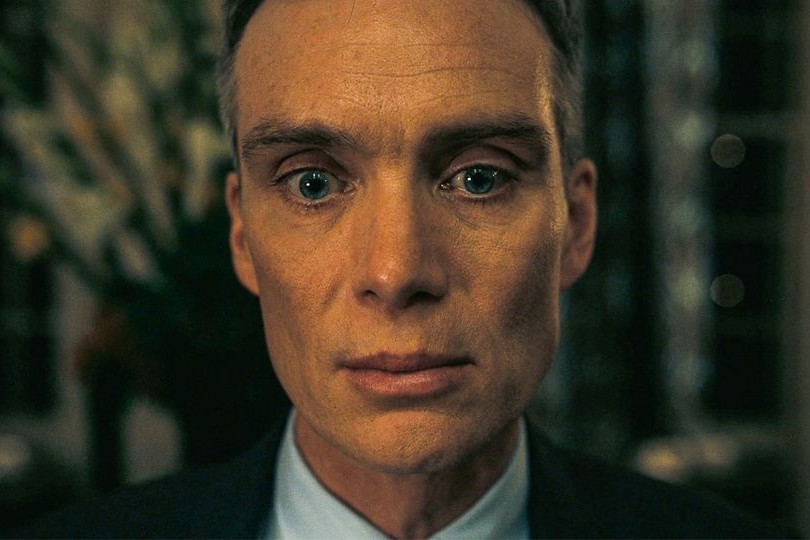 Cillian Murphy (a frequent collaborator with Nolan) stars as J. Robert Oppenheimer and gives an astounding performance in his first lead role in a Nolan film. His scenes have a way of focusing on his eyes, showing us the window not to Oppenheimer's soul, but to his complicated mind. The film is filled with amazing performances even those who had limited screen time like Emily Blunt as Katherine Oppenheimer and Florence Pugh as Jean Tatlock. There are also a ton of noticeable actors you might recognize who have lesser screen time but, still give great performances.
Another standout goes to Robert Downey Jr. as Lewis Strauss. This could be the best in his career as well. He will always be our Iron Man, but he deserves an Oscar nod for this, and it should not even be a shock if he wins.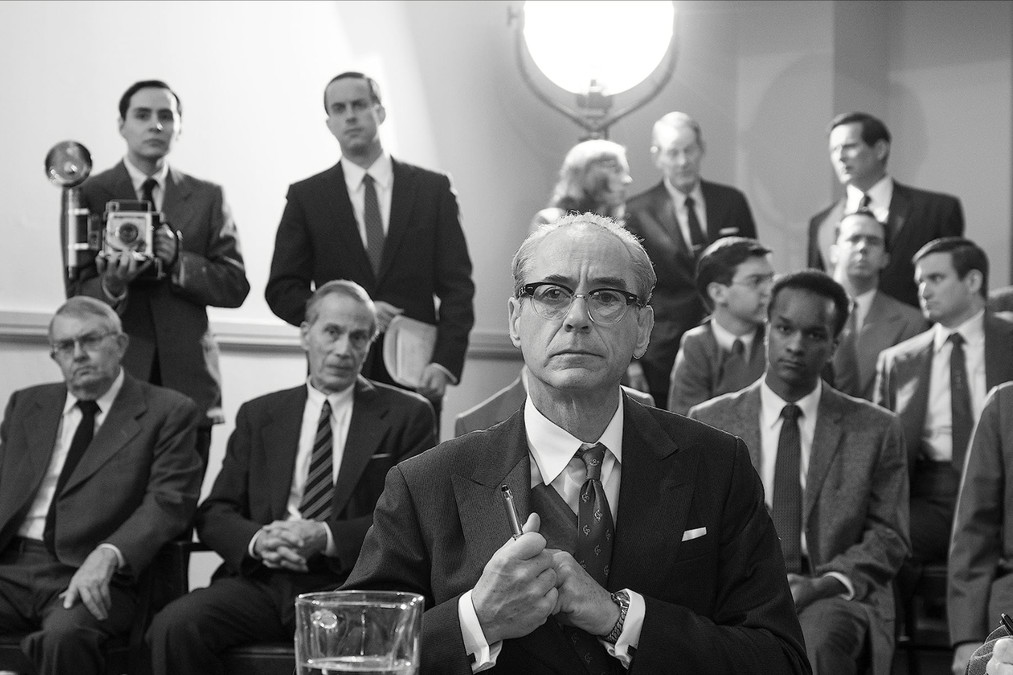 Cinematographer, Hoyte van Hoytema teams up with Nolan again to deliver another beautiful-looking film shot entirely in IMAX. Hoytema has made some technical achievements by shooting the film in large formats and keeping the actors' faces in close-ups while making the end result feel intimate and psychologically powerful. Seriously, pay attention to Oppenheimer's face while watching the movie, it's not just Cillian Murphy's acting, but the close-up shot that makes it impactful.
Oscar-winning composer, Ludwig Göransson collabs with Nolan for the second time (the first being Nolan's last film Tenet) to write the score. Göransson's score elevates the film giving the audience a deep atmospheric and emotional feeling that represents the tone and its characters. A personal standout track is "Meeting Kitty", a quiet, romantic, piano-based piece that tells the story of the first meeting of Oppenheimer and his future wife Katherine "Kitty Oppenheimer. Overall, for those who love film scores, the soundtrack is worth a listen.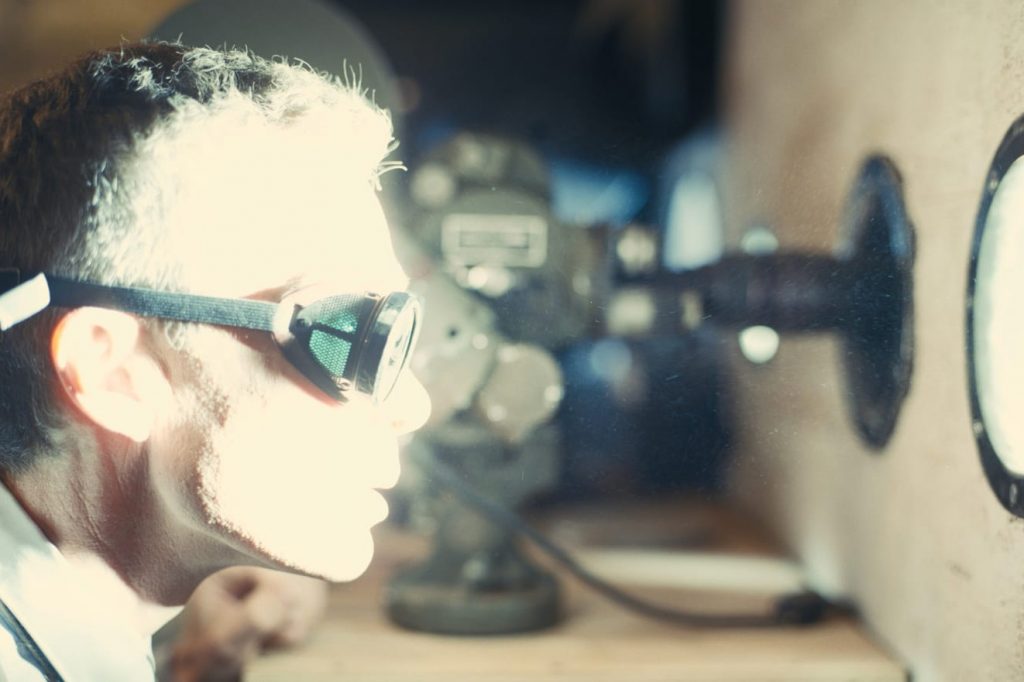 Truthfully, this film may not be for everyone. A lot of people will find it boring with some believing it's just a three-hour movie of people talking with one big explosion in the middle. To others, this movie is no short of a cinematic masterpiece. I want to acknowledge that the film doesn't portray Oppenheimer as a hero or villain unlike most Hollywood biopics when handling famous individuals. Richard Roeper of the Chicago Sun-Times describes it as "one of the best films of the 21st Century". I couldn't agree more. This movie deserves Oscar nods including Best Picture. If it doesn't receive any, then Hollywood has truly lost its creativity.
If you want to have a good movie experience visit the AMC Magic Johnson Harlem 9 on 2309 Frederick Douglass Blvd. To my fellow film nerds, the screenplay is also available for purchase.
Marc Peoples
Marc Peoples is a writer, film, and game enthusiast with a full range of electronic or digital games experience, who lives on the West Coast in Los Angeles, CA. He graduated with honors from the Los Angeles Film School (LAFS), where he studied film and screenwriting. www.linkedin.com, www.instagram.com
Photo Credit 1) universalpictures.com 2) stern.de 3) esquire.com 4) thedailybeast.com.
---