---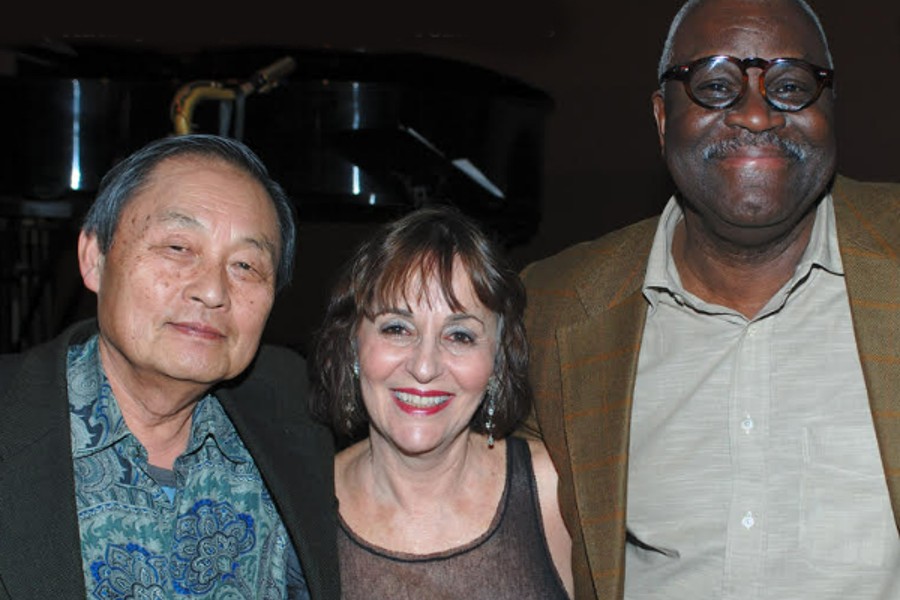 Please join us in honoring the memory of our beloved cornerstones by clicking on the links for musical tributes.
Lainie Cooke served as Chief Operating Officer and Producer for 40 years at New Heritage Theatre Group. Kats Abe served New Heritage Theatre Group for 35 years of co-producing international presentations in Japan and Harlem.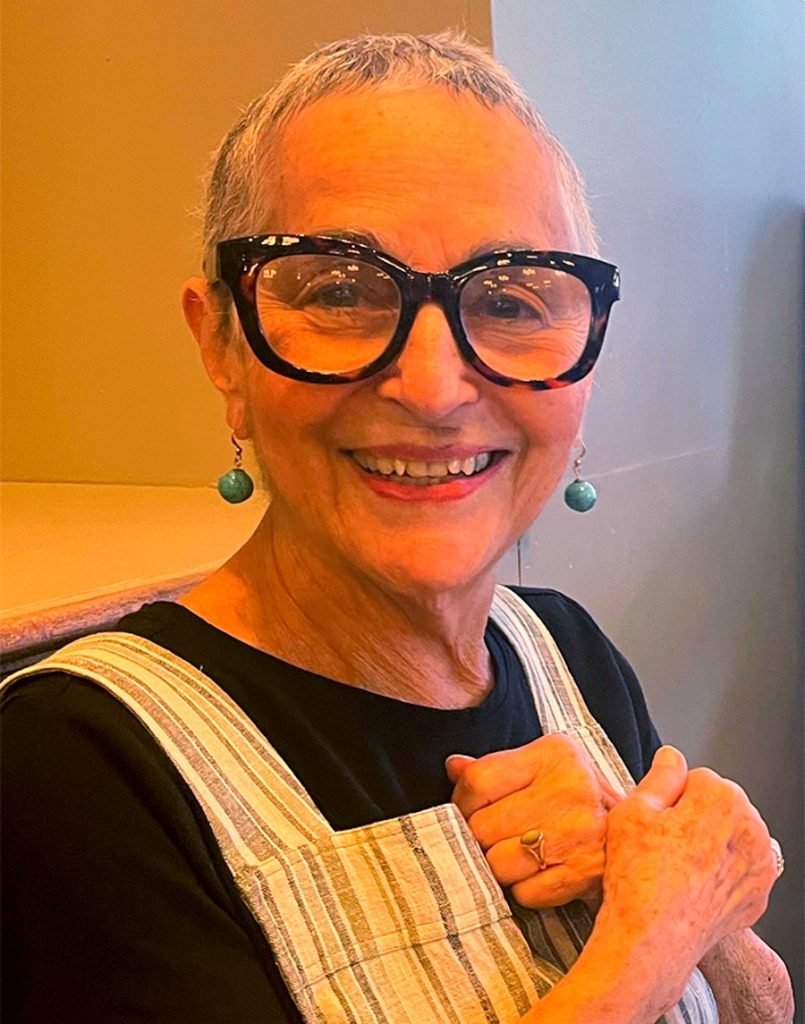 Lainie Cooke Lainie passed away in New York City on Thursday, November 17, 2022. A life so beautifully lived deserves to be beautifully remembered here Lainie sings Here's To Life.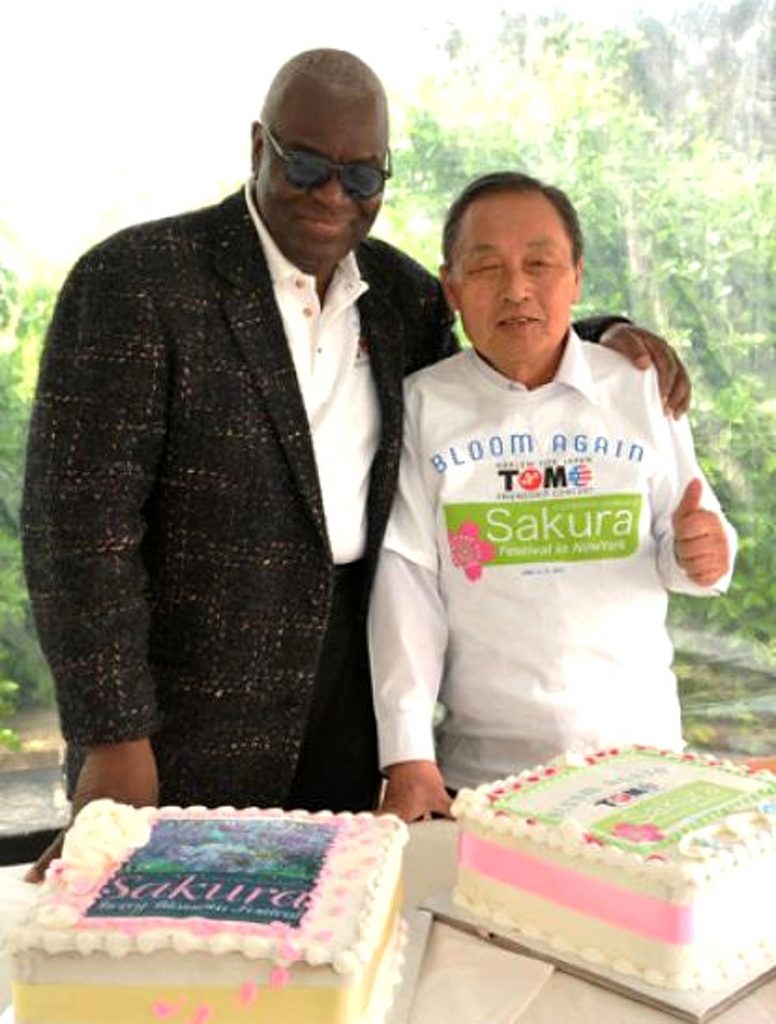 Katsuya Abe, Katsuya passed away in California on Sunday, November 13, 2022. He was one of the best, bridging Japan and Harlem in art, community, and love. Harlem and Japan here he sings One Love.
Can't Make it to the Katsuya Abe and Lanie Cooke Celebration of Life? Join us on live stream on Wednesday, February 8th, 2023, at 7 PM EST.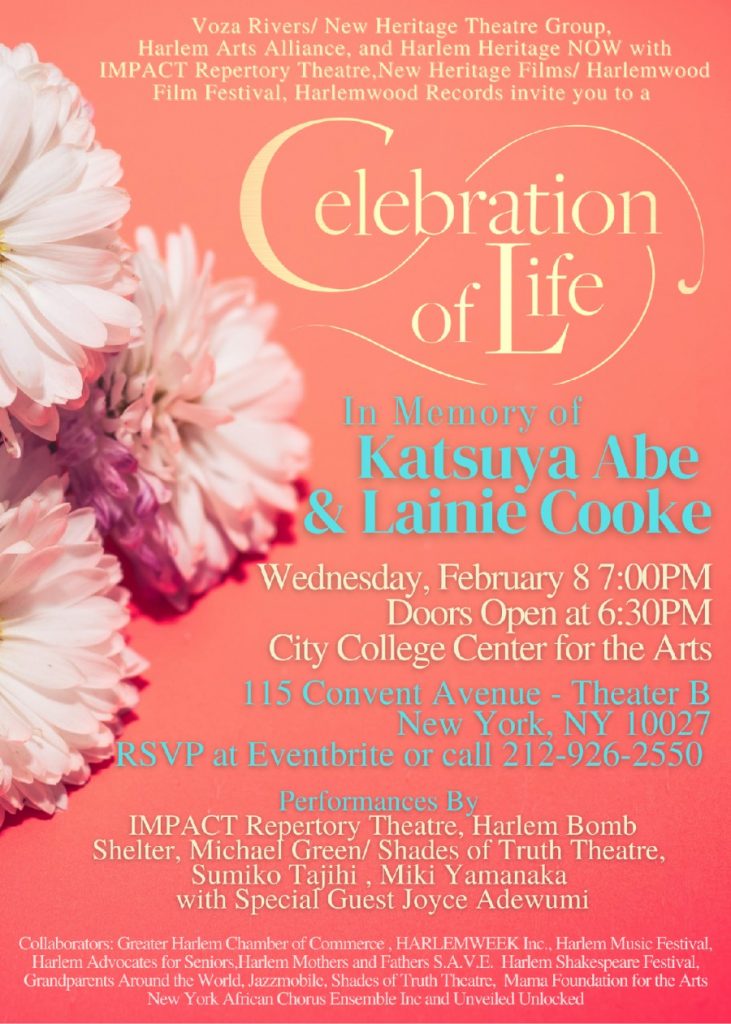 Photo credit: 1-4) New Heritage Theatre Group.
---