---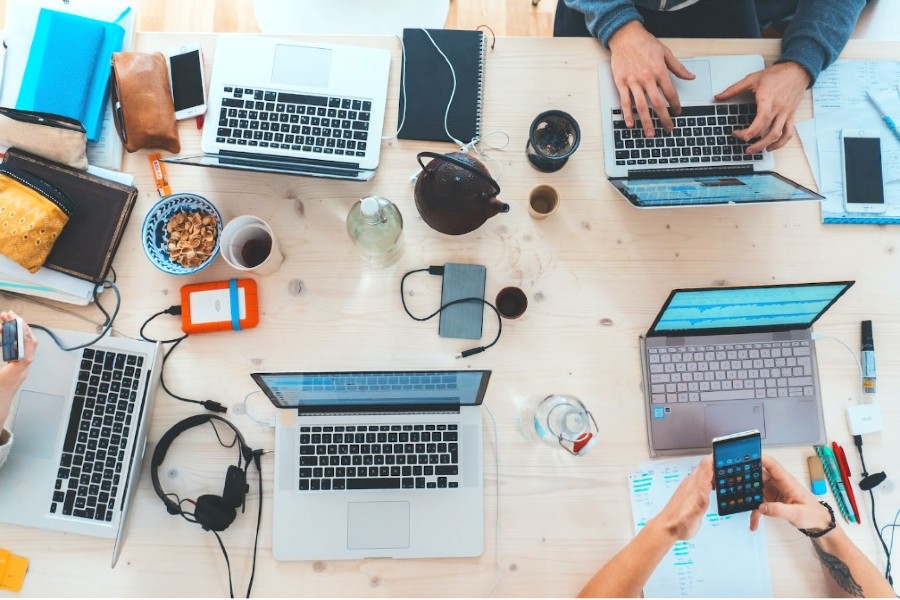 Starting a new business is an exciting and challenging venture, no matter where you are in the world.
Whether you're dreaming of launching a cutting-edge tech startup or a cozy neighborhood cafe, taking the first steps toward building your own business can be a daunting task. However, with the right guidance and a well-thought-out plan, you can navigate through the process smoothly. In this article, we'll walk you through a comprehensive 6-step guide on how to start a business, ensuring you lay a strong foundation for success.
Step 1: Conduct Market Research and Choose the Business Name
Before diving headfirst into your entrepreneurial journey, it's crucial to thoroughly understand your target market and industry landscape. Conducting comprehensive market research will provide you with valuable insights into your potential customers' preferences, needs, and purchasing behavior. By identifying your competition and understanding market trends, you can tailor your products or services to meet demand effectively. For instance, if you plan to open a niche retail store, research the area's demographics, nearby competitors, and popular shopping districts. Analyze your target audience's preferences and find a unique selling point that sets your business apart from others. Choosing the right business name is a critical aspect of your entrepreneurial journey. Your business name will become the foundation of your brand and play a significant role in how customers perceive your products or services. When brainstorming potential names, consider something that is unique, memorable, and relevant to your industry. It should also be easy to spell and pronounce to ensure customers can find and refer to your business without any confusion. Conduct a thorough search to ensure the name you choose is not already in use by another business to avoid legal issues in the future. If you are wondering how to start a business in New York, this should be your first step. Once you've settled on a name, check if the domain name and social media handles are available, as a consistent online presence is essential in today's digital age. A well-thought-out and fitting business name can leave a lasting impression on your customers and contribute to your overall success.
Step 2: Create a Solid Business Plan
A well-crafted business plan acts as a roadmap for your venture, outlining your business goals, strategies, and financial projections. This plan is essential, especially if you're seeking funding from investors or financial institutions. Your business plan should include a comprehensive description of your products or services, a market analysis, marketing and sales strategies, and financial projections for at least the first three to five years.
Step 3: Choose the Right Legal Structure
Selecting the appropriate legal structure for your business is crucial, as it impacts your liability, taxes, and overall operations. Common options include sole proprietorship, partnership, limited liability company (LLC), and corporation. Each structure has its advantages and disadvantages, so carefully consider which one aligns best with your business goals.
Step 4: Register Your Business and Obtain Permits
Once you've settled on a legal structure, you'll need to register your business with the appropriate authorities and obtain any necessary permits and licenses. Additionally, research local regulations to identify any industry-specific permits required for your business to operate legally.
Step 5: Set Up Your Finances and Banking
Separating your personal and business finances is crucial for maintaining accurate records and protecting your assets. Open a business bank account and apply for a business credit card to manage expenses efficiently. Also, consider working with an accountant to keep your financial records organized and to ensure proper tax filings.
Step 6: Build Your Brand and Online Presence
Establishing a strong brand identity and online presence is vital in today's digital world. Design a memorable logo that embodies the essence of your business, and choose a cohesive color scheme that aligns with your brand's personality and values. Crafting a compelling brand story that resonates with your target audience can set your business apart from competitors and create a lasting impression. As you develop your brand, consider the emotions you want it to evoke and the message you want to convey through your products or services. Utilize social media platforms, such as Instagram, Facebook, Twitter, and LinkedIn, to engage with your audience, share valuable content, and build meaningful relationships with potential customers. Invest in a user-friendly and visually appealing website that showcases your products or services, and consider incorporating an e-commerce platform to facilitate online sales. Implement Search Engine Optimization (SEO) techniques to enhance your online visibility and attract organic traffic to your website.
Embarking on the journey of starting your own business requires careful planning, research, and dedication. By following this comprehensive 6-step guide, you can set yourself up for success, whether you're starting a business. Remember that every successful venture starts with a clear vision, a solid plan, and a willingness to adapt and innovate along the way. With passion and perseverance, your dream business can become a reality.
---