---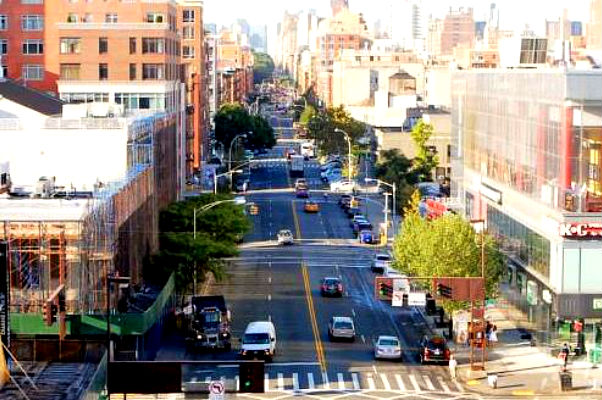 Metro reports that New York City has been making an effort to help small businesses from Harlem to Hollis — more than 93,000 of them, according to a new report.
The city's Department of Small Business Services released on Monday a report looking at the success of Business Improvement Districts, or BIDs, in boosting areas in all five boroughs during fiscal year 2017.
There are 75 BIDs across the city: 25 in Manhattan (and the 125th Street BID headed by Barbara Askins in Harlem), 23 in Brooklyn, 13 in Queens, 10 in the Bronx and four in Staten Island.
But what exactly is a BID? Basically, a designated region in which local stakeholders, all interested in improving that area, work to fund and oversee projects. The goal is to benefit both local businesses and residents alike and create "vibrant" commercial corridors.
Those BIDs helped invest more than $147 million into New York City neighborhoods between July 2016 and June 2017, according to the report.
The report divides BID efforts into a few categories, from sanitation to public events to "beautification" and beyond.
In fiscal year 2017, those BIDs collected 4 million trash bags, removed more than 108,000 instance of graffiti, held more than 4,700 public events (for 12.1 million New Yorkers and tourists), sponsored 147 public art installations and maintained 127 public spaces, like parks and squares.
Sure, some of those things are initiatives the city already handles, like street cleaning. But BIDs go beyond city services, said Robert Benfatto, co-chair of NYC BID and president of his own BID, the Hudson Yards / Hell's Kitchen Alliance.
"Like cleaning and maintaining city streets — BIDs can do it all the time, not just pick up once a day [like the city]," he said. "Some have even paid for security, to train traffic people to go into the street in heavily congested areas. … Some, like with Bryant Park, maintain city parks. They have a license with the city to maintain and operate it, with cleaning and programming."
The report highlights some unique BID efforts, like a "Hate Has No Business Here" campaign to restaurant crawls to temporary plazas. Benfatto said he hopes it inspires other BIDs to take on new projects.
"BIDs are very good at copying other BIDs. BIDs don't mind if you copy them," he said.
In his own area, Benfatto's BID is working on softening the hard, industrial structure of Hudson Yards to make it more inviting. His BID recently conducted a streetscape study and is about to transform an area on 37th Street where buses would be parked at all hours into a spot with planters, benches and better curb appeal.
BIDs are all voluntarily created and community based, and this report, officials say, shows how big of an effect that neighborly effort can truly have.
Benfatto plans to pass out copies of the report in his area. He wants people to really see what they've accomplished.
"I hope people realize what BIDs are doing to make the area better," he said, "and maybe some people will want to start a BID themselves."
---