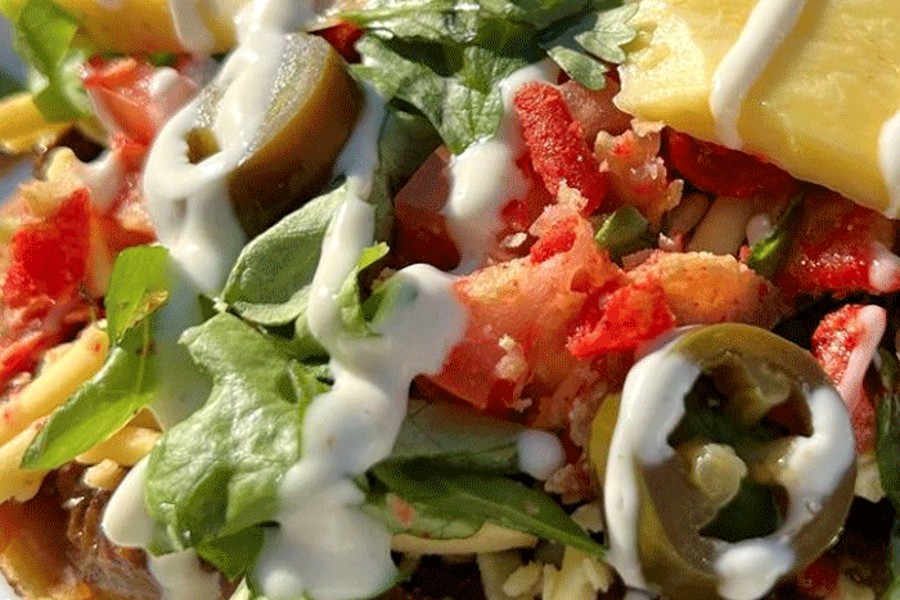 High blood pressure can be a serious health concern.
It is often diagnosed without any warning signs, and if left untreated, it can lead to strokes, heart disease, and kidney failure.
A healthy lifestyle plays a huge role in reducing the risk of developing hypertension, as well as many other conditions and diseases. It includes a healthy diet, regular exercise, and avoiding stress.
It is also important to avoid certain foods, drinks, and activities that can increase your blood pressure. For instance, smoking, alcohol, and excessive salt consumption should all be avoided.
Drinking plenty of water is also a good home remedy for lowering your blood pressure. It helps your body flush out toxins and improves circulation.
In this article, we are going to discuss the 9 effective home remedies for high blood pressure.
What Is Hypertension?
Hypertension, also known as high blood pressure, is a medical condition in which the blood flows with a greater force against the artery walls. It is a risk factor for heart disease, stroke, kidney failure, eye problems, and other health issues. It usually develops slowly over time and is difficult to detect.
Lifestyle factors such as smoking, obesity, diet, and alcohol intake can also add to your risk of hypertension. Getting regular physical activity and following a healthy diet can help lower your risk of high blood pressure.
Medications can also be used to reduce high blood pressure. These medicines include diuretics, vasodilators, and ACE inhibitors. The medication works by lowering certain chemicals that tighten the walls of your blood vessels so your body can better use the blood they carry.
Symptoms of Hypertension
People with high blood pressure have a consistently higher-than-normal force of blood pushing against the walls of their blood vessels. This force can lead to damage in the heart and other organs if left unchecked for long periods of time.
High blood pressure is a common health problem that affects millions of Americans. It's diagnosed when your doctor takes two or more blood pressure readings during separate appointments, and the average of those numbers is 130/80 mm Hg or higher.
Here are the common symptoms of hypertension.
---
---
Early morning headaches
Nosebleeds
Irregular heart rhythms
Vision changes
Buzzing in the ears
Fatigue
Nausea
Vomiting
Confusion
Anxiety
Chest pain
Muscle tremors
9 Home Remedies for High Blood Pressure
There are a number of home remedies for high blood pressure that can help lower your numbers without the need for medications. Here are some tips you can follow.
Monitor Your Blood Pressure Regularly
One of the best ways to lower your risk of hypertension is to monitor your blood pressure regularly. This allows you and your doctor to track your progress as you make lifestyle changes and take medication. Using a home blood pressure monitor is an excellent way to get started, but it's important that you choose the right one for your needs.
Reduce Sodium Intake
The World Health Organization (WHO) recommends that healthy people consume no more than 2,300 milligrams of sodium daily. This amount is equivalent to about one teaspoon of salt. Sodium is an essential mineral that our body uses to maintain a balance of fluid in the bloodstream and to keep organs functioning properly. However, too much sodium can lead to high blood pressure, which increases the risk of cardiovascular disease and death.
Developing A Heart-Healthy Diet
A heart-healthy diet can help prevent and manage high blood pressure. It consists of fresh fruits and vegetables, lean protein, whole grains, and other healthy foods that are low in saturated fats, trans fats, salt, and added sugars. Eating a balanced diet is the best way to maintain good heart health. You should also consume a lot of fruits and vegetables, especially green leafy veggies.
Add Fruits And Vegetables To Your Diet
Fruits and vegetables provide many health benefits, including helping to prevent heart disease and high blood pressure. They are rich in nutrients like potassium, vitamin C, and folic acid, which help lower blood pressure. The key is to eat plenty of fruits and vegetables each day. A good starting point is to eat at least four servings of vegetables each day.
Increasing Physical Activity
If you have high blood pressure, increasing physical activity is important for controlling it. Besides reducing the risk of heart disease and stroke, exercise also helps control weight, lowers stress, and makes you feel better. The best type of physical activity is aerobic exercise. It gets your heart rate up in a steady, consistent way, and it can also increase blood flow to your organs.
Reaching An Optimal Weight
A healthy weight is the ideal starting point for anyone looking to lower their blood pressure. If you are overweight or obese, losing even a small amount of weight can make a significant difference in your BP. Your doctor may be able to help you achieve this by providing recommendations for healthy eating and increasing your exercise.
Managing Stress
Stress can affect your heart health in both short and long-term ways. In the short term, it can cause a rise in your blood pressure. If you are feeling stressed, try to take a deep breath and relax. Meditation, yoga, biofeedback, and mindfulness training can also help reduce stress and lower your blood pressure.
Quitting Smoking And Limiting Alcohol
A high-salt diet, smoking, and drinking alcohol regularly can all increase your risk of developing high blood pressure. So, quitting these habits is a healthy choice for your overall health. Quitting tobacco and limiting alcohol helps to lower your blood pressure, reduces your risk of heart disease and stroke, and improves your quality of life.
Limit Refined Sugar
Refined sugar, also known as added or processed sugar, is a major health concern. It has been linked to weight gain, obesity, diabetes, and heart disease. Refrain from eating foods with refined sugars, which are typically high-calorie desserts and sodas. Instead, choose fruits and vegetables, lean proteins, healthy fats, and whole grains.
Use Cardi.Health App to Manage High Blood Pressure
If you suffer from high blood pressure, there are several ways to improve your health and manage your condition. One way is to use a mobile app, which can help you track your vitals and monitor your medications.
The Cardi.Health app is designed to improve heart health. It offers a modern approach to managing cardiovascular conditions. This app aims to keep you on the right track with performance tools and a tailored health plan, as well as real-time results and detailed reports.
It uses an ECG function that detects irregular heart rhythms, which can lead to a stroke or other serious health problems. It also has a feature that helps you understand what type of health condition you might have and how you can get treatment.
Conclusion
High blood pressure, also known as hypertension, is a common health problem that affects more than 1 in 3 Americans. Early diagnosis and heart-healthy lifestyle changes can help prevent this condition and its resulting complications, such as heart disease and stroke. For example, maintaining a healthy weight and eating a diet that's rich in fruits, vegetables, and low-fat dairy foods can lower your blood pressure. Your doctor will probably recommend a variety of ways to manage your hypertension, such as eating a heart-healthy diet and taking medication.
Related Articles