---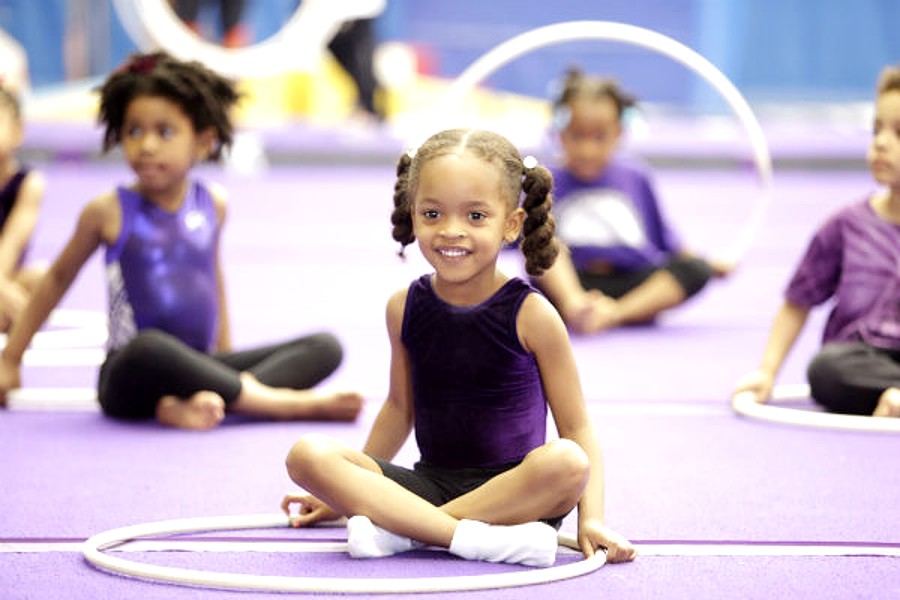 The Wendy Hilliard Gymnastics Foundation (WHGF) will bring back the 8th Annual Harlem Gymnastics Invitational (HGI) from February 24 to 26, 2023.
At the historic 50,000 square-foot Harlem HCZ Armory, located at 40 West 142nd Street between Lenox and Fifth Avenue, as the only multi-discipline gymnastics competition in NYC.
Over 500 gymnasts representing New York, New Jersey, Connecticut, Maryland, Massachusetts, and Virginia will compete.
Over 130 WHGF students will compete and perform, including WHGF international competitors BJ Mensah, ZaQuae Carter, and Aries Wickham.
In addition, WHGF Alumni Zenall Mangal will perform during "Showtime in Harlem" on Saturday, February 25, 2023, at 5:45 pm. Zenall just signed to compete at Fisk University next year. Fisk is the first HBCU to have a Division I Women's Gymnastics Team.
"After a two-year hiatus due to the pandemic, we are thrilled to host the Annual Harlem Gymnastics Invitational once again and provide an opportunity for our athletes to showcase their skills and also to welcome gymnasts from neighboring states to Harlem," said Wendy Hilliard, Founder of the Wendy Hilliard Gymnastics Foundation.  "We are incredibly excited that this event is free to the community and visitors through our long-time partnership with the Harlem Children's Zone."
The Harlem Gymnastics Invitational is a signature event for the WHGF, as it takes place during the foundation's month-long celebration of Black Gymnastics in History. WHGF created this series in 2016. It has become an incredible resource to document, discover, and profile history-making Black gymnasts.
Each day doors to the HGI open to the public from 9 a.m. through 7 p.m. Highlighting the three-day gymnastics celebration will be "Showtime in Harlem," scheduled for 5:45-6:30 p.m. on Saturday, February 25. Spectators must fill out an entry form online or at the Harlem HCZ Armory.
The Harlem Community Development Corporation, Clif Bar & Company, Athleta, and Aquafina sponsor the HGI.
Recently celebrating its 25th anniversary and serving 25,000 youth since its inception, the Wendy Hilliard Gymnastics Foundation provides opportunities for improving physical and emotional health through free and low-cost gymnastics training in underserved communities in Harlem and Detroit.
The WHGF offers high-quality gymnastics for girls and boys ages 18 months to young adults; trains competitive gymnasts; and has produced top elite athletes and international gymnastics performers.
Wendy Hilliard
Wendy Hilliard is the first Black rhythmic gymnast to represent the U.S. globally and remained on the Rhythmic Gymnastics National Team a record-setting nine times, serving twice as National Team Captain.
Wendy competed in three World Championships and the 1984 Olympic Trials. In 1995, Wendy became the first Black gymnast to become the Women's Sports Foundation President. She was a four-time U.S. National Team Coach and coached 1996 Olympian Aliane Baquerot Wilson.
She is a Master of Sport, an honor for developing an Olympic athlete. In 2008, Wendy was inducted into the USA Gymnastics Hall of Fame. In 2011, Wendy was awarded the Rings of Golf from the U.S. Olympic Committee for her work helping children develop their Olympic dreams. Wendy has been a TV commentator for sports and gymnastics events, including the Olympic Games for NBC Sports.
For more information on the Harlem Gymnastics Invitational, visit https://wendyhilliard.org/what-we-do/hgi/.
Follow WHGF on Instagram @WendyHilliardFoundation, Facebook, Twitter @WendyHilliardFD, and YouTube @GymnasticsFoundation. 
---