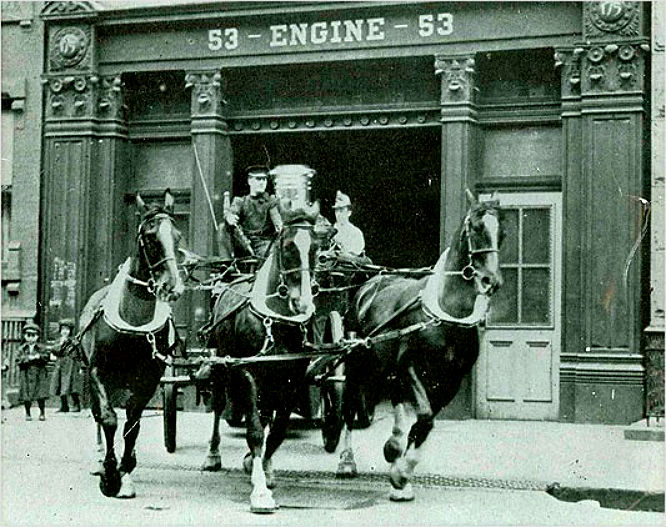 A photograph of the Firehouse horses running to a fire from Engine Firehouse 53 station (somewhere) in East Harlem, New York, 1890's.

The horses run from the Firehouse across the cobblestone streets after getting a signal from the Harlem Watchtower in Mount Morris Park at 123rd Street and 5th Avenue. This picture tells a thousand stories as the kids on the left look at the photographer, the beautiful architectural details of the facade of the firehouse and the old wooden white door on the right in the background.
TheBoweryBoys.com wrote that these firefighters replaced "Volunteers (and were a) paid division by 1865.  Now using horse power….".
Fire Department continues to serve a great purpose in Harlem and NYC.
Here's a video of NYC Fire Fighters in 1903 street unknown (Library of Congress):
Update: Thank you to readers Jim Bauld and Eric Cardwell on the Harlem History Facebook page for their updates.
Related Articles
---