---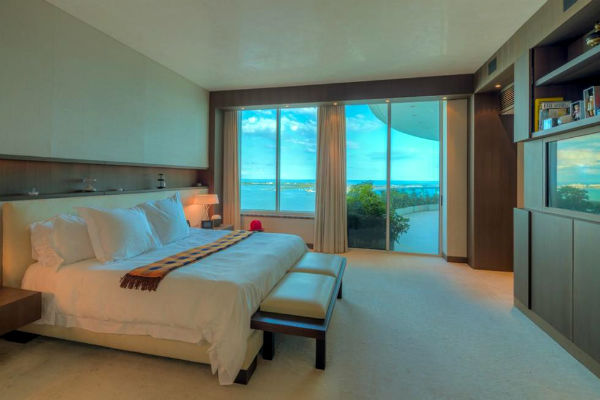 Every homeowner yearns for spending their day wallowing in a luxurious backyard swimming pool. Indeed, the thought of splashing around and relaxing in the glistening water is irresistibly tempting. Sadly, it costs an outrageously high amount to not only install but also remodel an existing one. Not everybody can afford to pay an exorbitant amount in one lump sum, which is why many go for pool loans.
There are a plethora of loan types you can sign up for, allowing you to pay for a lavish swimming pool of your dreams. Since pool construction isn't something you do very often, you probably have no idea how to apply for a pool loan. To make things easier, we have compiled a simple guide, including essential steps for the application procedure. So, let's get started.
Steps to Apply for A Pool Loan
Step 1: Decide What You Want
What you need, first and foremost, is the clarity of your pool project. If you are constructing a structure from point zero, then how big should it be? What shape do you want? Can you afford a spa area? Knowing this will help you devise a proper budget range, according to which you can apply for a pool loan later.
Remodeling, on the other hand, calls for a smaller budget, but still comprises several decision elements — equipment replacement, decorations, expansion, the color and type of the material, and many more.  Therefore, researching beforehand holds paramount importance when It comes to installing or renovating a swimming pool.
Step 2: Determine the Funds You Need
Determining the amount comes down to your needs as well as your financial status. Without knowing the budget would be like roaming around the market blindly while having no idea what to look for.
Setting a budget limit allows the clients to remain in their financial comfort zone and ensure that they can meet the monthly installments with the utmost ease.
One more thing that you must keep in mind is that not all lenders give out a promising deal. And to figure out whether they meet your requirements or not, you must have a financial plan prior to the meeting.
Step 3: Choose A Suitable Pool Loan
Plenty of options are there, but it is pretty challenging to find out which suits your needs the best. Out of many, we have selected a few that are commonly used for luxuries such as a pool installation.
1)       Personal Loan
Pool owners having a good credit card score should opt for a personal loan. Although it comes with a relatively higher interest rate, customers have the option to either choose a secured or unsecured loan.
However, the poorer the credit card score, the higher will be the interest rate. Therefore, ensure that you are competent in paying the monthly installments using a pool loan calculator.
2)       Home Equity Line of Credit
The loan amount is calculated by measuring your home's equity. As you might have already guessed, your home is taken as collateral in the process, which means failing to repay the payments might cost you your property. On the good side, the interest rate is the lowest, allowing the pool owners to easily meet the monthly demands.
3)       Home Equity loan
As the name suggests, you are provided the loan amount by taking your home as collateral. The interest rate is low, but not as much as HELOC. Not to forget, the borrowers can only withdraw 90% of their home's value, which might end up falling short for ultra-luxurious pool projects. Apart from this, it is a great option to finance a swimming pool.
Step 4: Select the Right Lender
Factually, not all lenders provide the same options, which is why we highly suggest comparing your options. Survey the market first and make a list of lenders that go with your requirements. Next comes thinning down the list as per your suitability criteria. For example, some lenders do not offer a proper solution for a poor credit card score, while some others might — not to mention, the interest rates, registration fee, and repayment policies might also hugely differ between different lenders.
Step 5: Analyze the Interest Rates
Interest is the certain percentage that the lender charges for the borrowed amount. It can be both fixed and changing, depending on the lender's policies. Fixed interest rates are suitable as long as you have your budget planned thoroughly before getting yourself into this.
The rates vary surprisingly ranging from 4% to a whopping 36%. For example, a home equity loan may come with an interest rate of 5.10%, whereas a personal loan calls for a massive 9.7% interest rate on average. Using a pool loan calculator, find out which goes with your monthly income the best, and move on accordingly.
Step 6: Look into The Term
Depending on the amount you are presented with, the repayment term varies. For example, for a few thousand bucks, it would be around 10 years. But for something as huge as 50 grand, you may get three long decades for the repayment. Feeding this information to a pool loan calculator will help you figure out if the loan terms suit your financial circumstances.
Step 7: Calculate the Monthly Payments With A Pool Loan Calculator
A pool loan calculator relies on straightforward calculations, allowing you to figure out whether the loan is feasible for you or not. The borrower just feeds the following information to the pool loan calculator:
Total loan amount
Time period
Down payments (if any)
Interest rate
For instance, if you have a loan worth$50,000 that you must repay within 20 years under a fixed interest rate of 6.99% then your monthly payment would be $387.35. For fluctuating interest rates, you might have to insert the different interest value in the pool loan calculator every month.
Step 8: Submit an Application
After settling on the most suitable lender, and deciphering your needs using a pool loan calculator, comes the final step — applying for the loan. You can either apply online or visit the company's nearest office and submit in person. Within a few days or maybe weeks, you would have the resources to initiate constructing a magnificent backyard oasis.
---