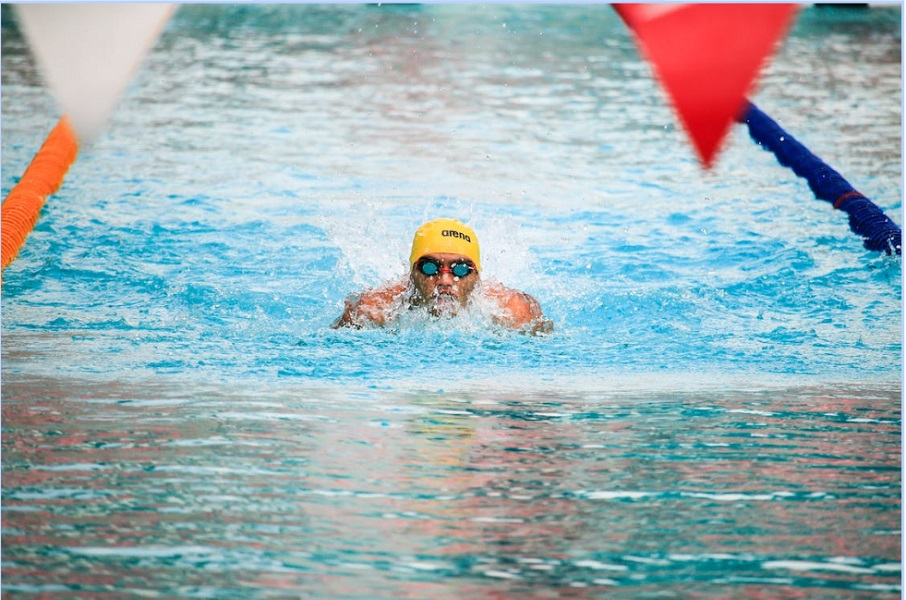 If you're looking to tone your body and feel ripped, you'll need to hit two key criteria: burn a lot of calories and use all the major muscle groups.
You'll also need to mix up your workouts, so you don't get too bored or lose interest.
A good way to meet these criteria is to include a variety of high-intensity, low-impact exercises that target all the major muscle groups.
Pushups are one of the most effective bodyweights moves you can do. They build strong arms, chest, and shoulders, as well as core strength.
Planking is a great way to strengthen your core, as well as all the major muscles in your body. It's especially effective for targeting the deep, inner abdominal muscles.
If you want to know more about the best exercises to tone your body, continue reading.
8 Best Exercises to Tone Every Inch of Your Body
There are many exercises that work multiple muscle groups simultaneously and help you to tone your body. Including these in your workout routine will make it easier to burn calories and build lean muscle mass. Here are some best exercises to tone your body.
Lunges
Lunges are an excellent way to strengthen your lower body. They are a powerful multi-joint exercise that engages all major muscle groups in your legs and core. In addition to toning your legs, lunges also burn calories and improve your overall fitness. In addition, they're a great choice for people with limited time and space for exercising. The American Council on Exercise recommends performing three to four sets of 15 to 20 lunges per leg and repeating the exercise on the opposite side.
Squats
Squats are one of the most effective body-toning exercises that you can do, regardless of your physique goals. They tone not only your legs but also your core and back muscles. They can also help you increase bone density, which will make your bones stronger and less prone to breakage as you age. Plus, they can improve your flexibility and balance, all key things you need to stay healthy as you get older.
Pushups
Pushups are a great way to strengthen your shoulders and chest. They also help to keep your torso rigid and upright from head to toe, which can be especially beneficial for maintaining good posture. The pushup is a complex movement that involves multiple joints, so it's important to use proper form for maximum results. To perform a standard pushup, start in a plank position, with your arms extended and palms flat on the ground just below shoulder level.
Standing Overhead Dumbbell Presses
Standing overhead dumbbell presses are a classic strength training exercise that can help you tone every inch of your body. They strengthen your chest and shoulders, but they also target your core, glutes, and lower back. While this move can be challenging for people who have never lifted weights before, it's a great way to build shoulder stability and mobility.
Single-Leg Deadlifts
The deadlift is a classic exercise that strengthens nearly every muscle in the posterior chain, including the hamstrings, glutes, lower back, and butt. It also helps to cut down on overreliance on the quads, which can lead to knee issues later in life. A single-leg deadlift is an excellent addition to any fitness program. It targets the hip hinge pattern and improves balance and coordination.
---
---
Dumbbell Rows
Dumbbell rows are a fantastic exercise to tone every inch of your body, including your back, arms, shoulders, and core. They're also beginner-friendly and help correct muscle imbalances. For a more challenging version of the exercise, try changing your underhand grip in order to target different muscles with each rep.
Burpees
Burpees are one of the most challenging bodyweight exercises you can do. This is because they combine strength, stamina, and cardiovascular fitness into a single movement. They also require a lot of balance and coordination, which means that they are a great way to develop these abilities over time.
Side Planks
Side planks are a great way to improve your core strength and reduce the risk of back injury. They also build balance and strengthen your arms and wrists, making them a great addition to any balancing exercise routine.
What Is the Fastest Way to Tone and Tighten Your Body?
The only way to tone your muscles is to build more muscle and burn more fat. Start by getting active every day. Take the stairs instead of driving, jog around your neighborhood, or do any other activity that gets you off the couch and into motion.
Lunges are one of the best ways to strengthen and tone your legs, especially the glutes. They're also a great full-body exercise that works the upper body, butt, and core. Squats with light dumbbells are another good thigh-toning exercise. Sit-ups are another good abdominal toning exercise.
Will Walking Tone My Body?
Walking is a fantastic exercise that can be done anywhere and at any time. It can help not only you to tone your legs but also your glutes. Walking will also flatten your stomach.
Unlike weight-training exercises, walking doesn't usually build butt muscles. However, there are a few simple tweaks you can add to your daily walk that will help it feel more like an all-body workout. You can also check Beyond Body review to get tips on toning your body.
However, before starting any type of exercise routine, be sure to consult with your doctor about reasonable goals and expectations. It's important to be realistic about your fitness and avoid any injuries that could exacerbate health conditions.
Conclusion
If you want to tone your body, indulge in exercises that focus on major muscles in the body. A great example of an exercise that can help you tone your body is Glute Bridge. It's effective at toning the back and buttocks, and it can be done with weights or a band for a more challenging workout. Elbow planks are another seated bodyweight toning exercise that targets the triceps and strengthens your core. However, make sure you consult a healthcare professional before starting any new exercise.
Related Articles
VIDEO
---
Harlem Cultural Archives is a donor and foundation-supported Historical Society, Its mission is to create, maintain and grow a remotely accessible, online, interactive repository of audio-visual materials documenting Harlem's remarkable and varied multicultural legacies, including its storied past as well as its continuing contributions to the City and State of New York, the nation, and the world.
Support Harlem Cultural Archives
and
click here to get more Harlem History
, Thank you.