---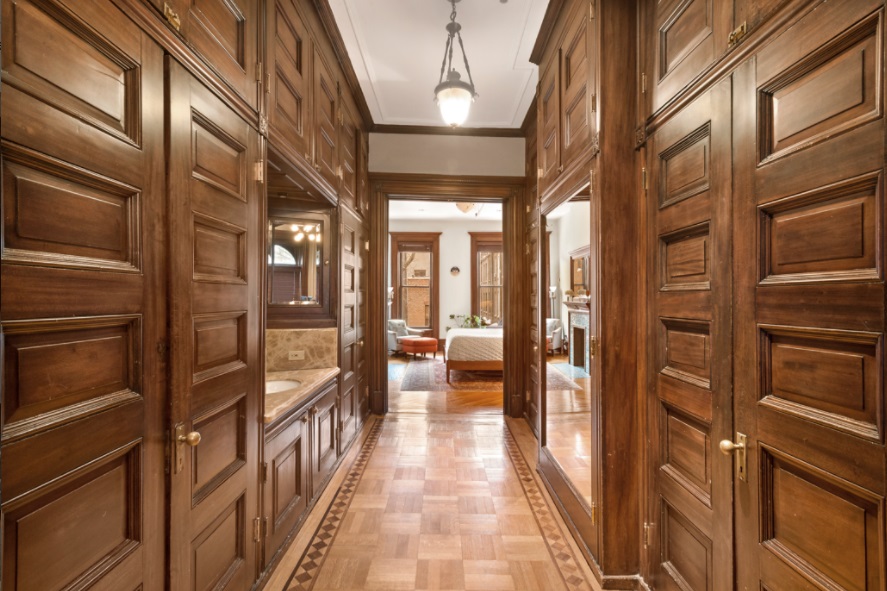 The curb appeal of a home is incredibly important. If you want to sell your home, the exterior is what potential buyers are going to see first.
No matter what your home looks like inside, if the exterior isn't well-maintained and appealing, then it's going to turn buyers off. 
Even if you don't want to sell but you're looking for ways to upgrade your home, it can be a good idea to begin with the outside.
What's great about exterior projects like giving your home a fresh coat of paint on the outside is that they're relatively inexpensive and easy undertakings compared to interior remodels. You can get a lot for your time and money when it comes to exterior projects.
With that in mind, below are seven simple ways to improve the curb appeal of your home.
1. Refresh Your Paint
Above, we mentioned that a fresh coat of paint could be an exterior project that gives you a strong return on your investment.
As you're choosing exterior paint colors, there are a few things to keep in mind.
First, if you're overwhelmed about which colors to choose, try to choose a palette of colors that work well together. If you do want to add just a pop of color, do it somewhere like the front door so that it's not overwhelming.
If you have unpainted areas of your home that are faced with stone or brick, you have to keep these in mind as you choose a color. You should figure out the undertone of these materials and then look for an exterior paint color that has the same undertone.
To test out the paint colors you're considering beforehand, put each option on the posterboard and take it outside. Examine it in different light conditions.
Even if you aren't going to paint your entire house, you can paint your front door. Clean it up, polish the hardware and pick a beautiful new color that pops.
2. Replace Old Hardware
Your hardware is a quick and easy fix that you can likely do on your own, and it'll make more of an impact than you might even realize. Your hardware can include your outdoor light fixtures, the numbers on your house, your lockset on your front door, and your wall-mounted mailbox.
3. Create Symmetry
If you ever admire houses and think they look beautiful, you may not even realize how symmetrical things are on the exterior. Our eyes like symmetry, and it's generally pleasing to the eye.
You can symmetrically use outdoor light fixtures and accents on either side of your front door.
If you add potted plants on either side of your front door, it not only creates symmetry but it'll also makes your home feel lived in and well-loved.
You might incorporate annuals and perennials at varying heights that are grouped together, and this is a good place to add color as well.
4. Spring Clean the Outside
It may not actually be spring, but you can pretend like it is and give the outside of your home a thorough cleaning. A lot of good curb appeal is about a home that looks like someone's taking care of it, and cleaning it is often the first component of this.
You can start with your roof. Remember to be safe if you're going to clean the roof. You can blow the leaves off and remove any sticks or loose debris. From there, you can clear your gutters and flush them out with water.
If you have siding, you can use a mixture of water and white vinegar to clean it. Don't use a pressure washer on siding because it can create holes or force water to places it shouldn't be, contributing to rot and mold.
For your windows, you can rinse them down with a hose to get off most grime and dirt. Then, add a few drops of a liquid dish soap to a bucket of water. You can use a microfiber mop or cloth to scrub the surface, and you can then clean the glass with either store-bought cleaner, or you can make your own with water, vinegar, and rubbing alcohol.
Once you've done the above, tackle your porches and deck. If you are going to use a pressure washer on these wood surfaces, make sure you are doing so cautiously to avoid gouging the wood.
While you're at it, it's a good time to clean your outdoor furniture as well as oiling any wood furniture.
5. Add Landscape Lighting
Landscape lighting, especially along your front walkway or path, makes for an inviting experience when people see your home at night. Along with creating a sense of warmth, outdoor and landscape lighting are also good for security.
To keep things simple and low-maintenance, use solar-powered landscape lights.
6. Bring In New Mulch
If you have any beds or areas around your home where you can put mulch, add it. Mulch adds color and contrast to your lawn, keeps your soil moist, and helps slow and prevent the spread of weeds.
It's better to avoid dyed mulch because it can have contaminants. Instead, choose materials that are native to where you live.
You can layer around two inches of fresh mulch into beds every spring, and then throughout the year, it breaks down, fertilizing your plants.
7. Give Your Shrubs a Facelift
Finally, if your shrubs look like they have more branches than they do greenery, you should plan to prune them. You want your plant to get light and air so that it's growing on the inside and the outside. The result will be fuller, denser, and more beautiful shrubs.
You should prune manually if possible and make sure that your tools are incredibly sharp. When you use a pruner that's motorized, it skims the surface, which can block air circulation and light.
The shrubs that tend to do best with pruning include boxwoods, holly, privet, and taxus. Some, like cedars and junipers, shouldn't be pruned.
No related posts found...
---