---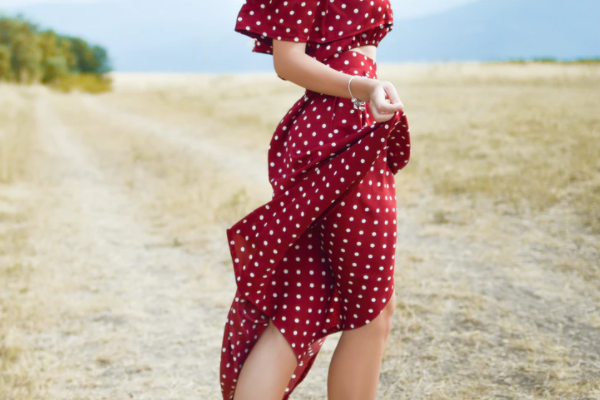 Do you have a feeling that you're tired of what's in your closet?
Do you think your personal style is okay, but it misses some dynamic or something to make it more special? Of course, you can't burn your closet and start again, but with a good shopping plan – you can change it into something more exciting.
If you are looking to upgrade your personal style – we have a perfect solution for you. With these seven trendy items, you can refresh any look. And everyone knows there's no better feeling than when you dress up and feel great about your things.
1. Adding a Blazer Makes All the Difference
Indeed, it might sound silly at first but adding a blazer to your work outfits will give a note of seriousness and a touch of business attire. You can wear it with almost anything, from dresses, skirts, shorts, even with classic black leggings. Of course, one of the things you need to keep an eye on is the size, as sloppy shoulders and long sleeves can make your outfit look sloppy.
2. Spice Your Outfit with a Bandana
Bandanas became very popular through pop culture. They made it into the fashion world and found its place everywhere – from neck to bags, hair, and as important details able to make every outfit look cool. If you want good examples of how to wear bandanas every day, look at Alexander Wang runway or Kendal Jenner's outfits.
Part of its appeal and popularity is that it can be worn in so many different ways and it even became a stylish way to cover your mask and protect yourself during a pandemic.
3. Add Some Neutrals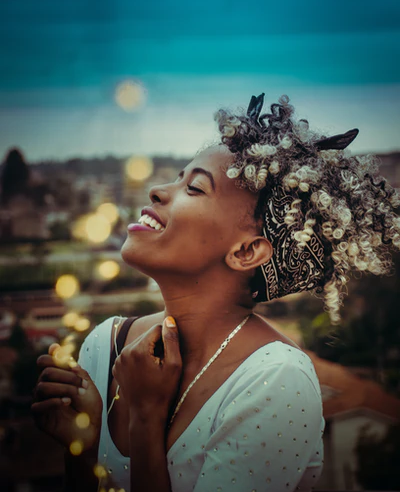 While neutrals are a perfect way to enrich your looks and make them look more expensive, try not to go overboard and buy everything in beige tones. All you need is a good flirty dress, a jacket and maybe a pair of pants. Adding a bit of style for formal occasions or even for work will inspire you to create new combinations and it might actually feel like you've transformed your closet.
4. A Good Watch Is a Must
Jewelry and accessories are always in style and depending on your preference, you can go for gold or silver shades. Gold watches will always be in style as they represent something expensive and give you that elevated look. When you're looking for a new watch, try to find a simple timeless style to complement your other accessories like bags, shoes as well as other pieces of jewelry.
5. High Heels
In addition to all other pieces of clothing we mentioned, high heels are able to make every look complete. Black or nude heels might be great for going out, work meetings, or daytime parties. Even if you don't reach out to them every day, they are an essential ingredient for dressy and special occasions.
If you want to add a more put-together look for every day, try getting a pair of leather boots with a small heel. These shoes not only give you a boost of height, but they also make you more fashionable in the long run. Remember not to exaggerate with the heels, because then you won't be wearing them as much. Go for the low model and uplift your autumn and winter looks.
6. Statement Bags and Backpacks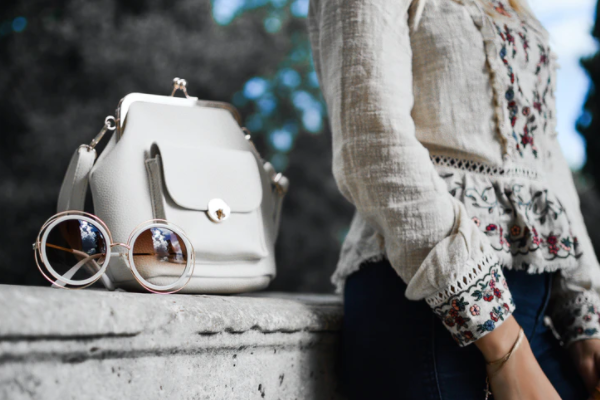 There's no list of basic accessories that don't mention a handbag. They became such a big part of everyone's life especially now that we carry our tablets, computers, notebooks, and pretty much everything with us. A structured handbag or a nice leather backpack is a great way to add something new to your look. You can soften your all-black look with a nude bag, or spice things up using a bag that is red or electric green.
Another thing to keep in mind is the scarf as it can give any bag a touch of style and femininity. As this is something you wear every day – try to invest in a good one made from leather that will last more than just one season. With a bag that has a timeless silhouette, every outfit will fulfill its biggest potential.
7. Use Animal Prints Moderately
Statement-making elements that make everything more eccentric. Adding in one of a few animal prints is always a good idea unless you decide to go full-on animals that might not be the best option. If you ever find yourself stuck with your style, don't get rid of all your things but try to combine them in new ways by adding a few animal print pieces.
Also, don't forget to use animal print on items like T-shirts, short skirts, or tops, and don't use it for big coats, oversized jackets, or big items as it might look too much. Start slow and see where it will take you.
Bonus Advice –  Mix and Match your clothes
It sounds silly – but it does the trick. One of the best combinations we've come across is to mix your pajama bottoms with a shirt and jacket. It can give it a new dimension as the pans will be silky and relaxed while the upper part comes as a cheek. Another interesting idea is to wear your cardigan in a few different ways like backward or to wear it as a stand-alone top.
If you want warmth and style at once – you need to try wearing a cardigan as a scarf. Yes, you heard us correctly. You can also try to wear your tops over the classic white shirt and uplift your daily work outfit to a night one in just a few moves.
Explore and Mix
By trying out different styling tips and tricks -you'll find out that your clothes have a lot more potential than you previously thought. Sometimes by trying out and playing with your clothes will make you more aware of what you have in your closet and give you a new perspective on things. Don't be afraid to use bold colors, mix and match different styles or even wear the things you love all the time until you realize what your signature look is.
---