---
Who doesn't like playing games? No matter the age, people enjoy their favorite pastime in the company of friends or with their families.
Playing games is a lot of fun, but numerous recent studies showed, these exciting activities can also complement brain development and boost intelligence. Here you have it: 7 games that might make you smarter.
Scrabble
This ultimate crossword game has been an indisputable worldwide favorite for many decades, and for a good reason. Incredibly simple to play, Scrabble is not only an exciting but also very useful pastime. Did you know that according to numerous studies, seasoned Scrabble buffs excel in vertical fluency and semantic deemphasis? In contrast to people who regularly turn letters into a word on the board, newbies are not that good at handling word responses in general, as well as at word recognition.
Scrabble is a game in which every letter counts, literally. To become a true master and impress your friend, you will need a lot of practice, but the great thing is the more time you spend playing with letters, the smarter you can get. You start thinking faster, and the right ideas seem to just come out of the blue because your brain can generate them more quickly. To kickstart their success, people often take advantage of an awesome tool that unscrambles words at the lightning speed. It is free and comes up with a plethora of variants that can take your play to the next level.
One of the most ancient games, chess is almost science. Even though the rules are pretty easy, you can't win if you do not have a clever strategy and the ability to plan several steps ahead. The best in their class know exactly what their rivals are going to do in the fifth or seventh step. Anyway, you do not have to be a chess grandmaster to benefit from this wondrous sport. Studies showed that casual players improve their mathematical skills and strengthen their brains.
Mahjong
Rich and prosperous ancient China gave the world many unique and useful inventions, and Mahjong is definitely one of them. Once popular across Eastern and South-eastern Asia, today, this captivating game is a smash hit worldwide, being transformed into a digital version. It features a set of 144 tiles that represent Chinese symbols and characters and can come in a range of difficulty levels. Mahjong is known for improving memory, as well as social and math skills.
Monopoly
We believe this engaging board game doesn't need a special introduction, indeed, it is hard to find someone who has never tried to unleash his or her inner business genius. Designed with successful future entrepreneurs in mind, it teaches players as-real-as-it-gets financial lessons. Children can learn the art of negotiations and the important concept of diversification while all players, regardless of their age, can obtain practice in money management and improve their arithmetic and statistical skills. In a fun way, of course!
Tetris
The great bulk of people think that video games are no good, and let's face it, with a good reason. But, lucky for us, not all video games are the same, what's more, some of them are real brain-boosters. Universally beloved Tetris is just that kind of game – there are a host of studies confirming that during and immediately after the session, our brain shows increased activity that results in greater brain efficiency. Some evidence also suggests that Tetris can help people overcome cravings!
Cribbage
This centuries-old card game is available to play online. Traditionally played on a wooden "cribbage" board, the game is modeled after a horse race track. This fast-paced card game is played with a standard card deck of 52. The online version offers single-player modes, as well as different difficulty settings. The main objective is to score 121 points through a series of card combinations. The engaging and entertaining game is perfect for all ages, and all skills as the website feature several guides and tips. Check out Cribbage-online.net to play the game.
Sudoku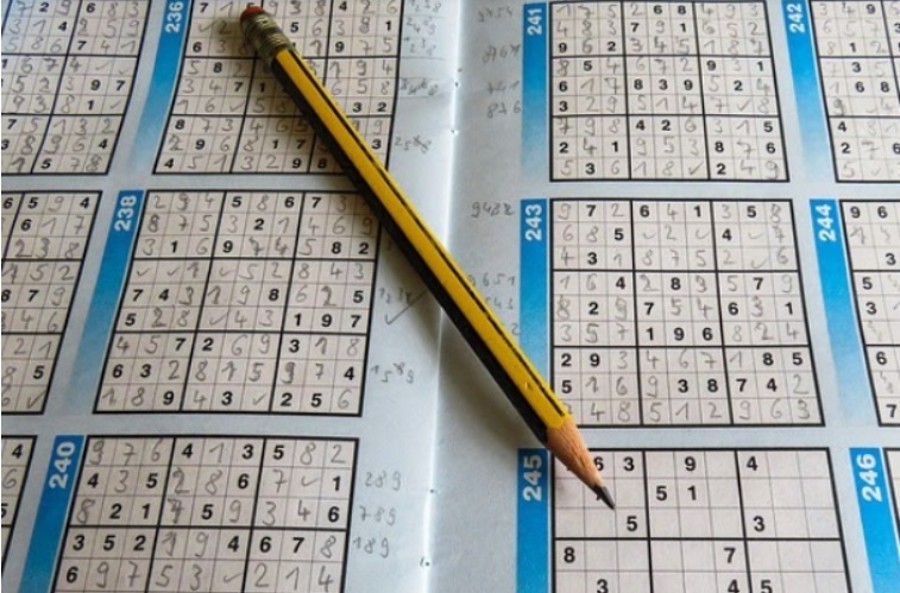 Originated in Japan, Sudoku is akin to a complex fusion of crosswords, puzzles, and riddles. Easy to solve at the beginner level, it is a tough nut at the higher difficulty levels but if you master your skills, you can count on increased neuroplasticity that helps you see things from multiple angles and better understand complex patterns. Not only when solving puzzles but also when making important decisions in real life. Try playing Sudoku here.
Rubik's Cube
Since its invention in 1974 by Hungarian sculptor and professor of architecture Ernő Rubik, the Magic Cube has become one of the most popular smart toys that are equally attractive for people of all ages. This 3D puzzle will keep your brain active in a productive way, improving concentration, hand-eye coordination, and short-term memory. Do not hurry to find the algorithm on the internet, try to solve the problem yourself.
Can you think of something better than getting smarter in a fun and exciting way? All the games mentioned in this list perfectly serve the purpose. Just do not forget, moderation is key, so make sure the fun doesn't interfere with your responsibilities.
---