---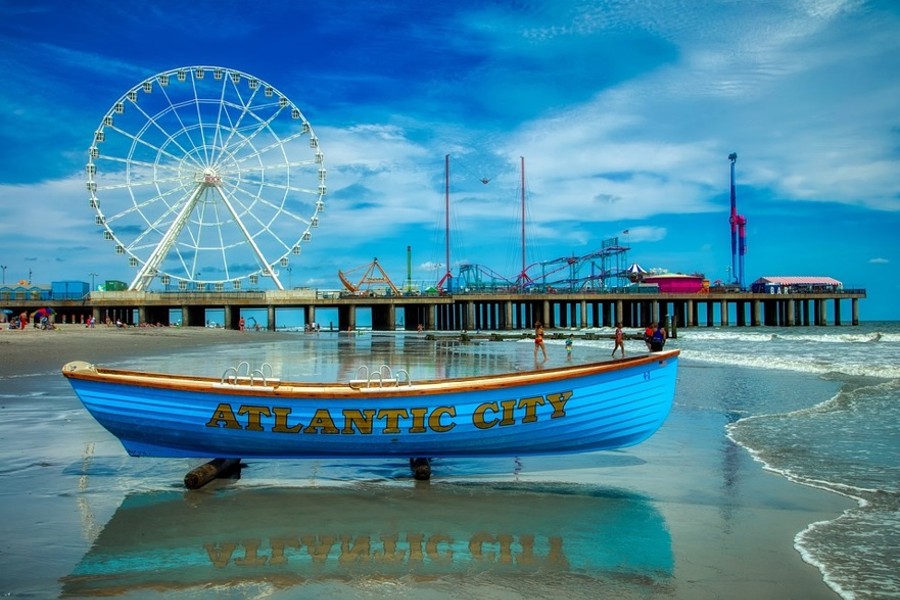 New Jersey remains one of the most popular vacation destinations in the United States.
Whether you're looking for a romantic getaway or an action-packed family adventure, there are plenty of places to explore and things to do in this diverse state. From iconic boardwalks and stunning beaches to historical sites and unique attractions, there is something for everyone in New Jersey. Here are some of the top places to check out during your next visit:
1. Atlantic City
Perhaps the most iconic destination in New Jersey, Atlantic City has been a popular beach resort since the late 19th century. This city is known for its beautiful boardwalk and world-class casinos, making it an excellent place for a weekend getaway. Visitors can also enjoy exciting attractions, delicious dining options, and great shopping opportunities. Found on the Jersey Shore, Atlantic City can get pretty crowded during summer, so it's best to visit in spring or fall for a more peaceful experience.
2. Asbury Park
Asbury Park is one of the most beloved beach towns in New Jersey. This vibrant community offers a unique mix of historic architecture, small-town charm, and exciting nightlife. There are plenty of attractions to explore in this city, including the Silverball Museum Arcade, Asbury Lanes, and the Boardwalk Hall. Check out the Asbury Park Music and Film Festival and the Jersey Shore Arts Center for great entertainment.
3. Newark
Newark is the largest city in New Jersey and is a great place for culture and entertainment. This bustling metropolis is home to the renowned Prudential Center, where visitors can attend concerts, sporting events, and more. The city also boasts vibrant art galleries, trendy restaurants, and unique shops. Newark is also a great place to learn about the history of New Jersey, with its many historic sites and monuments.
4. Cape May
Beaches have always been a significant draw for tourists in New Jersey, and Cape May is one of the best. This charming seaside resort town is home to some of the most beautiful beaches in New Jersey, along with plenty of great attractions and activities. Visitors can explore the nearby lighthouse, take a whale-watching tour, or visit the Historic Cold Spring Village museum. It's also an excellent place for birdwatching and photography.
5. Princeton
Think of Princeton, and images of Ivy League universities come to mind. This small town is located in Mercer County and is home to the prestigious Princeton University, founded in 1748. Visitors can explore the beautiful campus and its many historic buildings, as well as visit some of the nearby museums and galleries. This vibrant city also offers plenty of great restaurants and shops for visitors to enjoy.
6. Liberty State Park
You'd think we have exhausted all breathtaking views in New Jersey, but Liberty State Park is one of the most underrated places to visit. Not only does this park offer stunning views of the Manhattan skyline, but visitors can also explore its diverse natural habitats and take a ferry ride out to Ellis Island and the Statue of Liberty. If you need recreational activities, Liberty State Park offers plenty of open spaces for a picnic, biking, and kayaking.
7. Paterson Great Falls
National Natural Landmarks deserve special attention, and Paterson Great Falls is worth a visit. Located in the city of Paterson, this magnificent waterfall is one of the most stunning sights in New Jersey. Visitors can enjoy breathtaking views of the 77-foot cascade, explore nearby hiking trails, and participate in educational programs offered by the National Park Service.
New Jersey is full of incredible destinations you should explore during your next visit. Whether you're looking to spend a weekend at the beach, take in some history and culture, or just enjoy nature, there are plenty of great places to visit in New Jersey. Start planning your trip today and experience everything that this amazing state has to offer.
---