---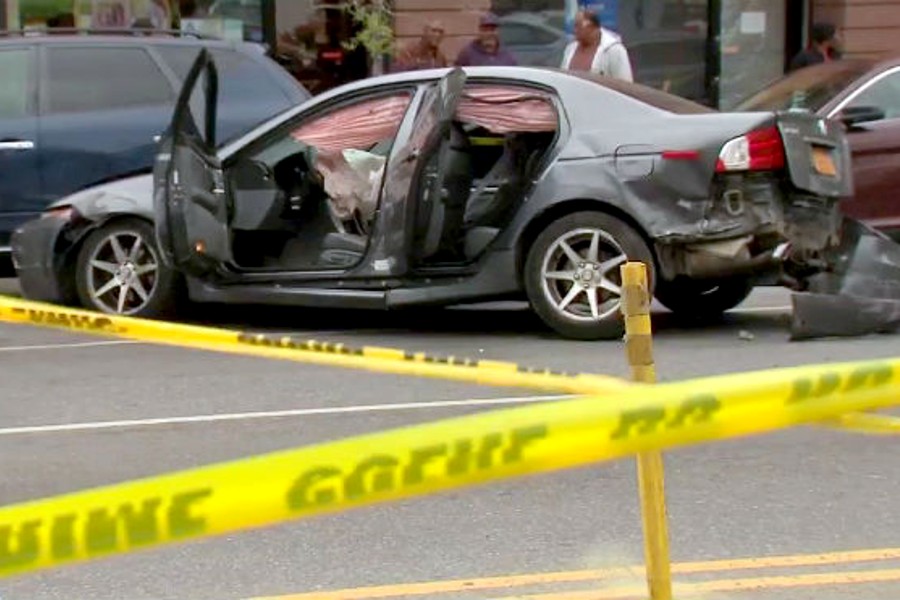 People hire personal injury lawyers for many reasons, but typically the lawyer is hired to help recover compensation after a person has been physically injured.
With so many people either struggling with financial hardship or simply just not having the time to go through all of the legal procedures necessary on their own, hiring a legal professional is often the best way to get back on one's feet. Sometimes, especially in small claims court with limited monetary damages, the necessity of legal representation or filing the paperwork for a personal injury claim may seem unnecessary. However, it is still highly recommended to hire a personal injury lawyer because there are several benefits to hiring one.
Being financially stable is one of the most important reasons to hire a personal injury lawyer. Even if an individual is capable of filing an official complaint in court without the help of a professional, it can still be difficult and cumbersome. The process itself will require the person to write down every step that led up to the accident and prove all relevant details. In addition, the person will also need to provide copies of all necessary documents, such as police reports and medical records. Here are the 7 Benefits of Hiring a Personal Injury Lawyer.
1. They Are Professional and Objective: 
Personal injury lawyers have legitimate training in law and are proficient in it. They go over legal terms and how they differ from one another, showing their clients how to file the proper complaint with the proper government agency as well as whether or not they need to hire an attorney. When seeking a trusted law firm to handle your personal injury case, consider reputable firms like Wyly and Cook. The difference between working with a lawyer versus just filing on your own is that there is accountability. The client will be able to follow what the lawyer says or does, which gives them a better idea of how their claim will develop. 
2. They Know How to Negotiate:
A personal injury lawyer knows how to negotiate with the other party's lawyer, demanding the best compensation possible without disrupting the settlement or case at hand. That is why it is extremely important for them to be able to evaluate a case properly and quickly so that they can settle it in a timely manner. Having a personal injury lawyer on your side will ensure that you receive maximum compensation for damages sustained. This means that you will probably receive more money than if you were trying to file on your own.
3. They Can Help You Get Medical Attention:
Another reason why you may need a personal injury lawyer is that they have the expertise to help you get medical attention. For example, if you were in an accident and injured your back, your personal injury lawyer can talk with medical professionals. They will be able to better understand what needs to be done for your recovery so that you can save time on the road to recovery and concentrate on something else.
4. They Help You Make Better Decisions:
Hiring a personal injury lawyer will help you make better decisions. You aren't responsible for everything that needs to be done. You weren't in control of the event, so you can't make decisions all on your own. This is why it is essential to have an experienced personal injury lawyer by your side. They will use their years of knowledge and experience in law to guide you through the process to get the best result possible.
5. They Can Provide You With Legal Coverage:
In order to recover compensation for lost wages or medical bills, you will need legal coverage. This means that you must have insurance on your car or house. However, if there is an accident caused by someone else's negligence, that person won't have to pay the bill. Instead, you will have to cover it on your own. This is why hiring a personal injury lawyer may be beneficial in the long run because they can provide you with the best coverage possible.
6. They Can Help You Get Faster Compensation:
A personal injury lawyer can help you get your compensation faster. For example, if you were injured in an accident and you didn't have a lawyer to help you, it may take months and even years before you receive any money. However, if you hire a personal injury lawyer, they can go over the case as soon as possible so that it will be settled as soon as possible. This way, the insurance company won't stall for time or interpret the law in such a way that it ends up costing them less money.
7. They Give You Peace of Mind:
Hiring a personal injury lawyer is sure to give you peace of mind in knowing that you are making the best decision when it comes to your case. There is always a cost associated with hiring a personal injury lawyer. However, there are still many benefits. With so many people depending on them for their livelihood, it is even more important for them to be the best possible.
Final Words:
Hiring a personal injury lawyer may have its benefits, but it may not always be necessary. It all depends on the client's needs and what type of compensation they are trying to receive. Some cases may require the assistance of a lawyer, while others can be filed by the individual on their own. However, in any event, seeking compensation for damages sustained is necessary because no one should have to pay for medical bills or time lost at work out of their own pocket.
If you were injured in a car accident in Moncton or just had questions, reach out to a law firm that handles personal injury cases in the Moncton area by referring to this link and setting up an initial consultation with an experienced accident lawyer.
---