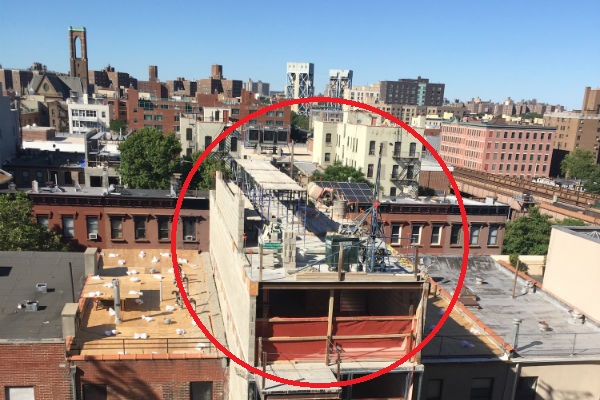 The 12-story rental building at 69 East 125th Street in East Harlem is getting close to its full height. The developers, Greystone who picked up the full lot for $11.55 million in 2014, and Kutnicki Bernstein Architects are the designers, which has reached the 11th floor along 125th Street.
The development has risen fast since the foundation was poured in February. Construction kicked off towards the end of last year, and it's set to finish in the spring of 2017. The building is split into two towers, and the structure for the shorter, north tower has hit six stories. Since the 126th Street side of the project is supposed to be six stories plus a penthouse, it's close to topping out as well.
The finished complex will hold 75 apartments, divided across 57,300 square feet. The units will consist of full-floor and half-floor apartments, and 20 percent of them will be rented for below-market rates. The first floor will have 5,600 square feet of retail, and a 15-car garage will fill the cellar.
No related posts found...