---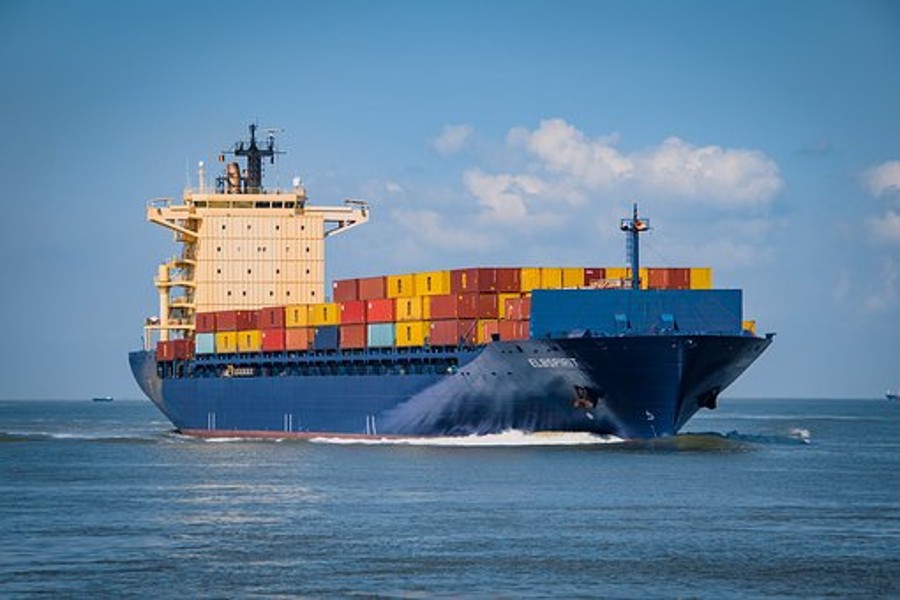 Shipping is an essential part of any business and can be a major source of customer frustration.
Delays, lost packages, or inaccurate tracking information can all lead to customer dissatisfaction. That's why it's so important for businesses to make sure their shipping process is efficient and reliable. Here are six tips to improve your company's shipping process and keep your customers happy.
1. Choose the Best Carriers
Choosing the right shipping carriers can greatly impact your company's shipping process. With so many options available, knowing which carriers are best for your business can be challenging. To make sure you get the most out of your shipping process, it's important to select the right carrier that meets all of your needs and requirements. For parcels, the long beach post office is a great option, as they offer fast and reliable delivery services with competitive rates. Consider working with a freight carrier like UPS Freight or FedEx Freight for larger orders or bulk shipments to ensure your items arrive safely and on time.
2. Develop Clear Policies
Clear shipping policies are essential for businesses looking to improve their shipping process. These policies should be clearly outlined and communicated to customers and internal teams, such as customer service, sales, and logistics. Clear policies help ensure that all parties involved understand the expectations surrounding the shipment of orders.
By developing clear shipping policies, businesses can reduce confusion regarding order fulfillment timelines, the accuracy of package tracking information, return and refund processes, delivery fees or surcharges associated with certain services or locations, and more. This will help keep customers informed throughout the entire process and enable internal teams to track shipments more efficiently while providing better customer service.
3. Hire Dedicated Order Fulfillment Professionals
To improve your company's shipping process, it's crucial to invest in talented professionals who can help streamline operations and ensure that every shipment is handled with care and precision. By hiring dedicated order fulfillment professionals, businesses can reduce mistakes, shorten turnaround times, and increase the accuracy of tracking information.
Dedicated fulfillment professionals can help with everything from packing orders to managing inventory, processing returns, addressing customer concerns, and more. So if you want your shipping process to run smoothly and efficiently, it's crucial to invest in talented people with the skills and knowledge needed to manage orders professionally and effectively.
4. Monitor Performance Metrics
To effectively improve your company's shipping process, it's essential to monitor performance metrics and make changes as needed consistently. By tracking key metrics such as package delivery times, service quality ratings, and order pick-up times, businesses can identify areas where they may be falling behind or could use improvement. Then, using this information, they can make changes to their processes or operations to optimize their shipping process's efficiency and overall effectiveness.
Some key performance metrics businesses want to track when improving their shipping process include delivery times, service quality ratings, fulfillment costs, order pick-up times, and more. By monitoring these metrics consistently and taking action based on the data they provide, businesses can ensure that their shipping process is always running smoothly and effectively.
5. Embrace New Technologies and Innovations
In today's fast-paced, ever-changing digital landscape, businesses must stay on top of the latest technologies and innovations to keep up with their competitors. This includes embracing new tools and systems that can help boost efficiency, accuracy, customer satisfaction, connecting scales to wifi and more.
Automated packaging systems are one example of a technology that can help improve your company's shipping process. These systems use automation, robotics, and other advanced technologies to pack orders quickly and accurately without requiring manual labor or human error. Other innovative solutions include cloud-based tracking software, mobile apps that allow customers to track their packages in real-time, and more.
6. Focus on Customer Satisfaction
Ultimately, the key to improving your company's shipping process is to focus on satisfying your customers. This means delivering orders promptly and ensuring they are appropriately packaged and arrive in good condition. It also involves providing excellent customer service throughout the fulfillment process, listening to feedback, and resolving any issues or concerns as quickly as possible.
By focusing on customer satisfaction, you can improve your company's shipping process, build a loyal customer base, and enhance your brand's reputation in the marketplace. So if you want to succeed and thrive in today's competitive business environment, ensure that customer satisfaction is always your top priority in shipping and fulfillment.
To improve your company's shipping process and ensure that every order is handled with care and precision, it is vital to invest in talented fulfillment professionals, monitor performance metrics, embrace new technologies and innovations, and focus on customer satisfaction. Doing these things can streamline operations, reduce mistakes, shorten turnaround times, and boost efficiency across the board. So if you want to succeed in today's competitive business landscape, investing in your shipping process and focusing on creating satisfied customers is essential.
---