---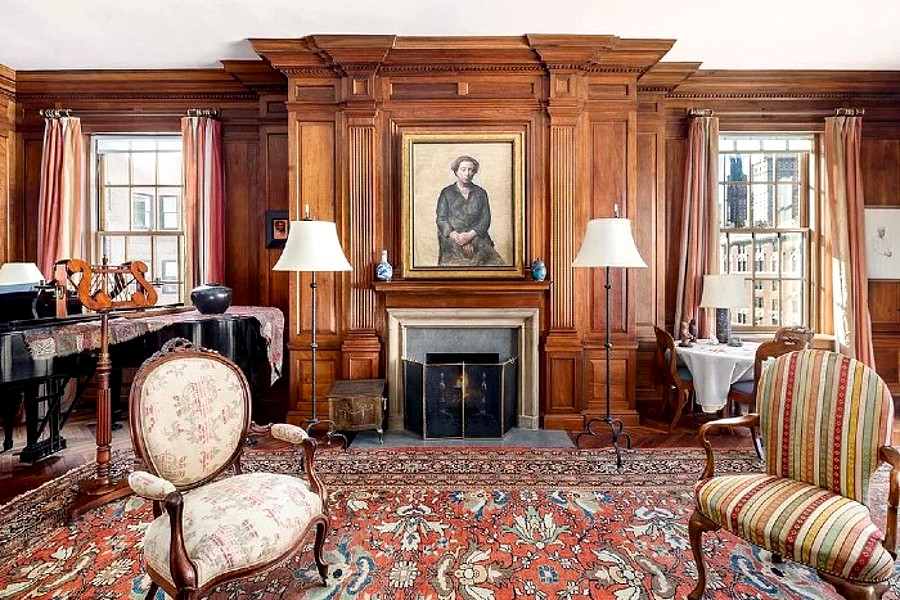 Are you considering buying a property? Buying a property is one of life's biggest decisions and investments – whether it's your first home or an investment rental.
Before taking the plunge, there are many factors to consider, and it's important to be informed about what you are getting into. Here are 6 things you need to know when looking to purchase a property.
Understand Your Needs
First, you need to be clear on your needs and goals. Do you have a specific property type in mind? Are you looking for an investment, or are you interested in a primary residence? How much space do you need? What is your budget? Knowing what you're looking for will help guide the rest of your search process.
You should also decide if you're willing to compromise on certain needs or features — for instance, a home in an excellent location may require more money than one in a less desirable area. Additionally, you want to consider the size of your down payment, estimated closing costs, any potential repair or remodeling costs, and monthly mortgage payments.
Research the Area and Property Values
The first step when buying a property is to do your research. Check out the area, look into the current and past real estate trends, and visit properties in person to get a feel for the neighborhood. Make sure you understand how much the house or apartment is worth in terms of today's market values so that you can make an informed decision.
Moreover, you need to go over the listings with a fine-toothed comb and ensure the property meets your requirements and budget. As seen at https://listingloop.com.au/, you can find off-market, pre-market, and on-market listings to make sure you get a good deal. There are also secret listings that are not published on the internet and can only be sourced through an accredited real estate agent.
Understand Your Financing Options
Purchasing a property involves more than just coming up with a down payment – you also need to consider the financing and mortgage options available. Do your research into interest rates, loan terms, closing costs, and other factors that will affect your bottom line. And make sure you have all the documents you need before you sign any paperwork – lenders will require you to prove your income, credit history, and ability to make payments.
Look into different mortgage options such as conventional, fixed-rate, or government-backed loans like FHA or VA. You may be able to find a loan program that fits your individual situation and offers better terms than other financing options. Shop around and compare different lenders to make sure you get the best deal.
Check for Hidden Costs
When you're searching for a property, it's easy to overlook hidden costs. Look into taxes, homeowner's insurance, and other home-buying fees. Don't forget about additional costs such as utility bills, maintenance expenses, and repairs that will come up over the years. Understanding these upfront costs can help you make an informed decision and avoid any surprises down the road.
Also, make sure you factor in closing costs when saving for a house; these fees will add up quickly and can really affect your budget. Lastly, keep an eye out for special features like Home Owners' Associations (HOAs) or Condo fees that may come with certain properties. Knowing what to expect can help you plan for these expenses in advance.
Find a Real Estate Agent
Finding the right real estate agent is key to making sure you get the best deal on your property. A good real estate agent will be able to help you find properties that meet your needs and budget, handle negotiations with the seller, and guide you through the closing process. They should also be able to provide you with valuable advice on financing, mortgages, and local market conditions.
When looking for a real estate agent, make sure you find one with good credentials and experience in your area. Ask family, friends, and colleagues for referrals — don't be afraid to ask for references. You can also interview potential agents by phone or in-person to get an idea of their experience and skill set. It's important to find an agent that you trust and feel comfortable working with.
Assess Property Condition
Before finalizing the purchase of a property, you should inspect it yourself or have it professionally inspected. Look for any existing damage and potential issues that could increase your costs over time. This will help you understand what repairs and renovations may be necessary so that you can factor these expenses into your budget.
It's also important to assess the neighborhood and nearby amenities. Look into things like the local school district, crime rate, proximity to shopping centers, or public transportation – all of these factors can impact both your happiness with the property and its overall value.
Buying a property is no small feat, so it's important to do your research before making a decision. Start by researching the area and understanding current market values in order to make an informed decision. Take into account financing options and hidden costs, such as taxes or insurance fees, that might affect your budget. And finally, find a reputable real estate agent who can help you find the perfect property. With a bit of planning and diligence, you can make the process of buying a home as smooth as possible.
Related Articles
---