---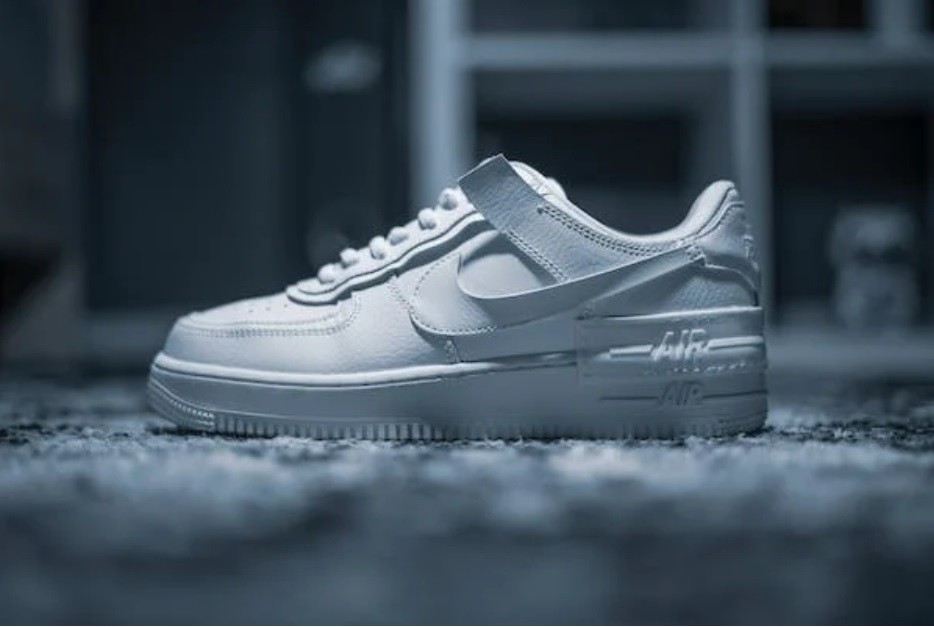 When you think of a trendy sneaker, what comes to mind? For some people, it may be the latest Yeezy sneakers or the new Air Jordans.
But for those who have been around for a while, there are certain styles that have been in style for decades and will continue to remain timeless in years to come. From the Nike Air Max to Vans Old Skool and more, here are 6 sneakers that will never go out of style. Whether you are looking for comfort, style, or a stand-out fashion statement, these picks will never let you down.
1. The Nike Air Max
When it comes to sneakers, the Nike Air Max is a true classic. Originally released in 1987, the Air Max was designed by Tinker Hatfield and quickly became one of Nike's most popular sneakers. Nike is an impressive company, though expensive, and continues to grow in popularity.
The Air Max features a visible air unit in the heel, which was a revolutionary design at the time and has since become one of the signature details of the sneaker. Over the years, the Air Max has been released in countless different colors and styles, but its original design remains unchanged.
2. The Vans Old Skool
As one of the most classic sneaker models out there, the Vans Old Skool will always have a place in your rotation. Whether you are rocking a pair of black-and-white lows or going for a more colorful look, this shoe is always a good choice. The best part is that the Old Skool is versatile enough to be dressed up or down, making it a great option for any outfit.
If you are a lover of Vans, you are in luck, as there are always new and exciting Vans sneakers on the market. Check out new vans coming out now and find your latest sneaker style. No matter what your personal style is, there is a new Vans design just for you.
3. The Adidas Stan Smith
The Adidas Stan Smith is a tennis shoe that was first released in 1965. They were originally named "Adidas Robert Haillet", but in 1978, they were renamed after tennis player Stan Smith. The sneaker was designed as a tennis shoe but quickly became popular as a casual shoe.
The Stan Smith has a simple design with a white leather upper and perforated three stripes on the side. The shoes are often worn with jeans or shorts, making them perfect for casual wear. The Stan Smith is a classic sneaker that will never go out of style.
4. The Converse Chuck Taylor
These old classic sneakers have been on the market since the 1920s and have been referred to as "Chucks", "Chuck Taylors", "All Stars" and "Cons" throughout the years. The shoe can be made with a variety of materials, but the most common is cotton canvas. They can also be made from velvet, leather, or suede.
The Chuck Taylor sneakers are stitched on the upper portion on either side of the laces, and feature a prominent toe cap usually made from white rubber, and an outsole made of white or tan rubber.
5. The New Balance 574
The New Balance 574 is a timeless design. First released in 1988, the 574 is the perfect sneaker for any outfit. Whether you are dressing up or down, the 574 always looks great with its clean lines and simple silhouette. And thanks to its comfortable construction, you can wear it all day without any issues.
These sneakers will never go out of style and come in all colors under the sun, so you can style them for your look. For a comfy and trendy sneaker, the New Balance 574 is definitely worth checking out.
6. The Puma Suede
The Puma Suede is another classic sneaker. It was first introduced in 1968 and quickly became a street-style iconic look. Its simple yet stylish design has kept the Puma Suede cool for the past 50 years.
The sneaker is made with a soft suede upper and has a rubber sole for durability. It comes in a variety of colors, but the most popular are the black and white versions. The Puma Suede is comfortable and versatile, making it an ideal sneaker for everyday wear.
If you are in the market for a new pair of sneakers that are both comfy and trendy, look no further. This has been a list of 6 sneakers that will never go out of style. We have listed the Nike Air Max, Vans Old Skool, Adidas Stan Smith, Converse Chuck Taylor, New Balance 574, and Puma Suede as the 6 sneakers of the past century that are absolutely timeless, classic, and iconic. They always have been and always will be stylish, cool, and great for everyday wear.
---