---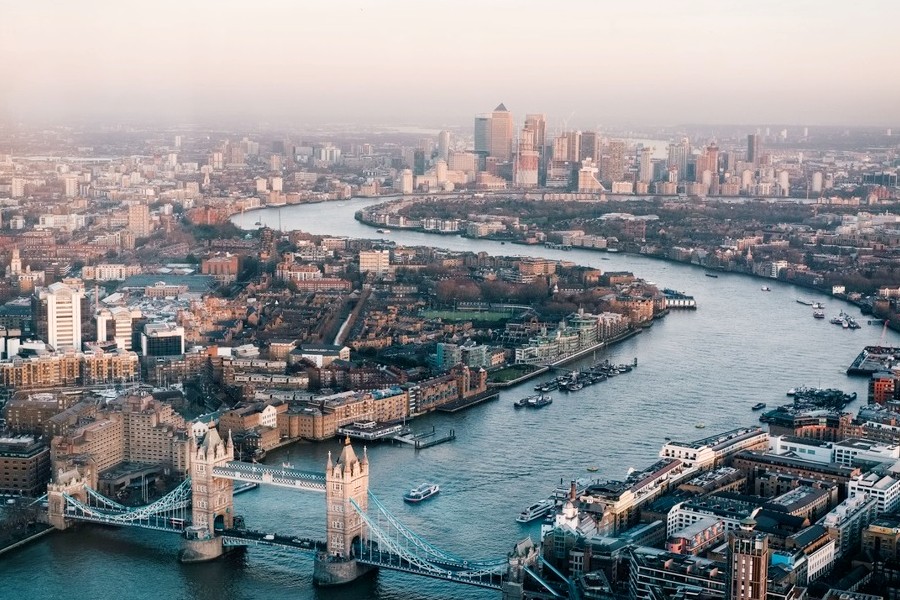 By Bretton Love
Hiring a long-distance chauffeur while in London can offer several crucial benefits since there are many traffic jams, careless drivers, and roadblocks in the UK capital.
On the other hand, there are numerous reasons to visit London, so you shouldn't let these obstacles stop you from doing so.
So, what's the solution?
It's pretty simple, you just have to book a luxury car hire with a chauffeur in London, and all driving challenges will no longer exist since the professional chauffeur will take care of your transportation arrangements.
Here are six reasons why such a booking is highly advantageous.
Expertise in London's Road Network
The capital of the United Kingdom has a complex road system with numerous routes, congestion zones, and traffic restrictions.
A chauffeur long distance is a trained professional well-versed in navigating the city's roads and the surrounding areas, so they will save you a lot of time and ensure efficient travel, helping you reach your desired destination promptly.
No matter how experienced you are as a driver, you can't know the best routes as a professional driver, especially when driving in the city's centre and the surrounding area.
Stress-Free Travel
Driving in a new city can be stressful, especially if you're unfamiliar with the roads and local traffic rules. Hiring a long-distance chauffeur allows you to relax and enjoy your journey without worrying about directions, parking, or dealing with the challenges of London's extremely busy streets.
If you drive, you will lose a lot of time finding the fastest routes, which is dangerous when driving both for you and others. Also, there are many careless passengers and bad drivers, so it's much better to hire a professional chauffeur and relieve yourself from the stress of driving.
Booking a long distance private car service allows you to relax in the backseat, enjoy the London views, finish urgent tasks, etc.
Time Optimization
London is a vibrant city with many tourist attractions, business meetings, and events.
Hiring a long-distance chauffeur allows you to maximize your time by multitasking during your journeys. You can catch up on work, make important phone calls, or relax while your chauffeur handles the driving.
Time is of crucial importance when in London, no matter if you are on vacation or a business trip. The reason is that if you are on vacation, you don't want to lose any time and want to see as many as possible in London tourist attractions and use your time ideally. If you are on a business trip, time is even more critical since you don't want to be late for meetings, events, conferences, etc.
Personalized Service
Long-distance chauffeurs will provide you with a high level of personalized service to cater to your specific needs and preferences.
They can adapt to your schedule, provide local insights and recommendations, and ensure that you have a comfortable and enjoyable travel experience. They will meet and greet you when you arrive and ensure you experience the best driving experience in your life.
Another crucial thing is that since these chauffeurs are professionals, they will never bother or talk to you unless you desire to. If you want tips for the best local tourist attractions and places that aren't so popular, feel free to ask the professional chauffeur, and they will help you and tell you which places are best to visit.
Luxury Vehicles
Another crucial reason you should hire a long-distance chauffeur while in London is because the chauffeur companies for which they drive have luxurious vehicles.
You can choose from top-tier vehicles such as Mercedes, BMW, Rolls Royce, Range Rover, Audi, etc. In addition, if you are traveling with friends and family or expecting guests, you can book a Premium MPV and travel together.
There's no denying that traveling in these vehicles is much better than in a taxi, public transport, Uber, or any other means of transportation.
Safety and Convenience
Last but undoubtedly the most important reason, a long-distance chauffeur offers heightened safety and convenience.
They are experienced drivers who prioritize road safety, ensuring a smooth and secure journey. Additionally, having a dedicated driver eliminates the need for finding parking spaces or worrying about vehicle maintenance, adding to your overall convenience.
Remember to conduct thorough research and choose a reputable chauffeur service with a track record of professionalism, reliability, and customer satisfaction when hiring a long-distance chauffeur in London. Once you do so, you can enjoy a safe ride, and even though nothing is 100% safe in this world, you will be much safer if a professional driver is behind the wheel.
There you have it, the six reasons hiring a long-distance chauffeur is beneficial while in London.
Have a safe trip, enjoy London to the fullest, and remember to book a chauffeur to enjoy these advantages!
This content is part of the HWM Partnership.
---