---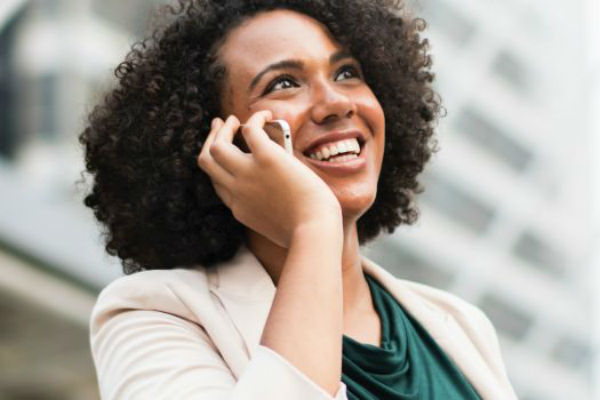 Knowledge and skills that enable an individual to make effective and informed decisions regarding finances are known as financial literacy.
Financial literacy is crucial for business owners if they want to successfully operate in the business world. Most entrepreneurs understand this concept, but still, there is a significant gap between their knowledge and the information they should have. If they have a better understanding of the basics of accounting and finance, they will be able to grow their businesses rapidly.
The fact is that not every entrepreneur out there has a background in business, finance, or accounting. Due to this reason, lack of financial literacy can lead to major issues for their company, including mismanagement of capital, instability of financial resources, or incorrect decision forecasts. Entrepreneurs who lack financial knowledge or aptitudes cannot flourish their startups in a tremendous competition that dominates the market. For this reason, let us discuss seven reasons why financial literacy is crucial for entrepreneurs.
Getting Established
In the early years of their start-up, most entrepreneurs are more concerned with attracting clients and customers. Hence, their main focus remains on product, sales, and marketing. In such times when the company is so customer-focused, who will manage the financial books and cash flow? For this purpose, hiring individuals who are certified public accountants can help you perform these tasks efficiently. Their financial literacy and bookkeeping knowledge can help you establish your business.
However, individuals must pass a CPA exam to become certified public accountants. But fret not, as some institutions offer CPA exam review courses to help you prepare for the exams. After obtaining the certification, you will have sufficient knowledge to handle the financial aspects of your business alongside other operational tasks. Hence, managing the finances and effective bookkeeping can help you establish your business.
Financial Planning
Many entrepreneurs establish their businesses soon after they graduate. They mostly hire experts to assist them in inferring financial contributions to business cash flow and supporting them in planning out tax obligations.
But the entrepreneurs who come from a finance or accounting background accurately foresee how much funding they will require to inaugurate their startups. They establish strategies for future resource allocation, manage the cash flow, update the financial books, and oversee these processes accurately.
So instead of relying on business startup software or hiring someone else to handle financial matters, it is wise for entrepreneurs to take up financial aspects of the business themselves. But that is only possible if they have enough financial literacy to plan the company's present and future finances.
Scalability
All business owners require enough financing to launch and grow their firms subsequently. It is common to take credits and loans during the growth process of small businesses. At the time of contract with banks, private firms, or private investors, entrepreneurs are responsible for the success of their contracts. The reason is that business owners have to present all the financial stats and figures from the past year to predict future ROI. Banks, investors, and firms invest, give loans, or provide support in case the financial aspects of the company are sound. Hence, financial literacy will help entrepreneurs calculate past investment, net profit, growth prediction, ROI rates, and scalability possibilities.
Apart from that, when you understand the fundamentals of the financial tools that help operate the business successfully, you can offset long-term investment with quarterly budgetary findings and formulate an overall strategy. In addition, you will be able to handle matters like suppliers who bully you too much, customers who do not pay, and many more.
Thousands of entrepreneurs set up and inaugurate their small enterprises every year. Henceforth the real challenge for these businessmen is to gain scale. Profits are the actual source of the growth and success of these small businesses. But to scale a business sustainably and profitably, financial literacy is a must.
Entrepreneurs become able to take accountability for every euro, dollar, or pound and retain a sharp focus on cash flow and expenditures. These elements are vital for maximizing the chance of a small business's survival.
By attaining knowledge about finance, you will easily deal with professionals and assure them about the integrity of your company's accounts, thus saving both money and time.
Control
Financially literate entrepreneurs are more likely to be in control of their enterprises solely. Knowing what profit and loss statements mean and what balance sheets are, they get a clear view of their company's financial status.
This knowledge also facilitates them in making subsequently smarter business decisions.
Gaining a CPA or any other financial degree does not mean that you will have to handle all of the financial aspects of the company. But it is important for managing some of the business's finances.
Pursuing the basics of accountancy will prepare you for unexpected challenges you may encounter on your journey inevitably. After becoming financially educated, you will have a chance to build a thriving company.
Business Strategy
Almost all undergraduate finance programs incorporate coursework on business strategy. Those who remain passionate about moving to the corporate ladder should be mindful of updating, maintaining, and implementing a business strategy. A business strategy determines all the operational, marketing, and financial aspects of a business that are necessary to keep a business afloat.
Here, financial analysis is required to assess the stature of a business because it is associated with the competition, growth potential, and current expenses.
When candidates study business strategy in finance, it allows them to think about the possible paths to enter a new market. For instance, a new business can attempt to be a low-cost leader in the market or try to differentiate its services and products to justify high prices from its competitors. Such finance-based business strategies can help a business grow exponentially.
Data-Driven Decision Making
Most finance degree programs have a rich mix of economics and statistics coursework. Expertise in these fields is what fresh entrepreneurs require to keep their startup company on track. Understanding statistical analysis can assist business owners in utilizing a large amount of data to enhance customer relationships and enter into international markets successfully.
Conclusion
Your ability to manage finances, control the cash flow, or maintain capital will decide your company's future. Entrepreneurs of the present age understand these conditions. This is why they are investing more into financial literacy to stay up-to-date with the financial aspects of the company and the current business market. For this reason, a popular trend among young entrepreneurs is to pursue higher education in finance and accounting or gain education to pass the CPA exam.
---