---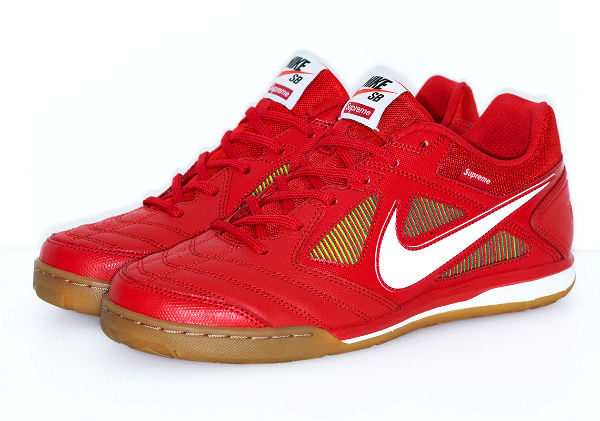 One of the finest joys in life is parenthood. Few things compare to the delight that a young child can bring.
Their curiosity resonates with all of us, living memories of who we were and what we were once like. They are refreshing sights full of new possibilities and wonder.
One of the most prevalent characteristics of infants, toddlers, and small children is that they are active little tykes. They love the outdoors and love interacting with everything around them. While it may occasionally get boring when resources or public spaces are limited, there is a lot a parent can do to elevate a child's experience with the world around them.
Some Durable and Flexible Kicks
It all starts here! Little feet can tend to be sensitive. Even if your beloved baby has feet of steel, it's still wise to protect their little nerves from the elements and invest in shoes made with kids in mind. Unsurprisingly, early childhood development footwear has been well studied for many many years now. 
While it'd be nice to have a solid recommendation of which shoe is best, it really comes down to each individual child. Things to look for, though, include rigidity over anything. It would seem the softer the shoe, the better. However, the smaller the child, the more important the stiff support is. 
Rompers and Pants
This next point isn't as critical as shoes, but a nice pair of free-form clothing will let your child have the freedom and mobility of exploring while looking cute. After all, who wouldn't love to get a pair of flowery baby girl pants for their daughter that make her look cute and free to play around?
Rompers are also a good selection, simply because it keeps your baby from fussing around with clothes falling off. But the older your nugget of joy gets, the freer they are to wear pants and shorts. Pant recommendations include pants that have a shorter taper, since kids love getting messy, and soggy pant legs are the last thing you need to deal with while out and about.
Stroller or Bike Trailer
Now we get into actual gear! Strollers are perfect for the youngest infants and many toddlers. A nice shade or plastic window with access to sightseeing the world around can really make your child love the outdoors. Soon enough they'll want to start walking and interacting with the world themselves. 
A good stroller should have a lightweight design, quality castors or wheels, and should have a proper shade to protect your child from the sun. Similarly, A quality bike trailer will feature more or less the same, but with safety indicators like reflective tape or lights. A cup holder couldn't hurt, either.
A Wagon
Similar to a stroller, the wagon comes in many shapes, sizes, weights, and colors. The wagon is the backpack stroller combo dream come true for children. They can throw in anything their curious little minds can think of, and they can push around on it for a ride. Oh, they can also get pulled by their parents, a pretty sweet deal.
Splash Mats
These devices are fun for kids of all ages. They don't include the same dangers as pools do for very young infants and young children, but they provide much of the cooling fun of playing with water. 
Splash mats are also perfect for those with limited space. If you do not have a large backyard, your limited outside real estate is not a concern. A good splash pad can last a very long time and provide your children with plenty of fantastic memories.
Chalk and Paint
The traditional venue for children is making a mess with stuff that looks cool. Really, thinking about it, adult artists do the same, but it just looks way more detailed and requires lots of practice. 
The greatest feature to look out for is to make sure the materials are non-toxic and washable. It's an easy and creative way for your kids to enjoy some fresh air and develop creative expression, as well.
Being a Child Outside
The world changes fast. Anyone who's lived a few years into adulthood can recall how time has shaped the world around them. Every day, the world changes a bit more. For that reason, it's important to enjoy it well – and enjoy it often – with your child. And with these six things in tow, you'll be able to make the most out of the great outdoors with your little one!
---