---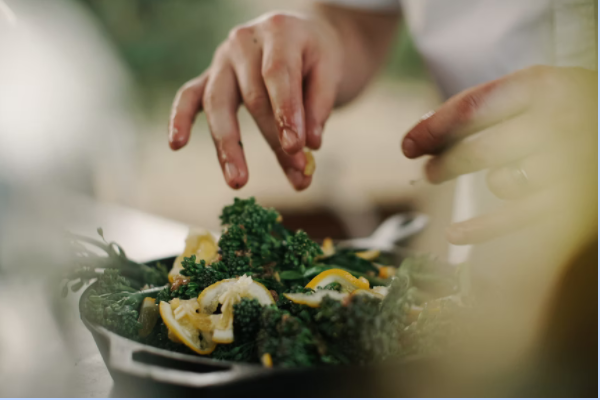 Cooking is one of the most important things that we do in our lives.
It's a perfect way to show love and create memories with your friends and family. But it can be difficult when you don't have everything you need! In this blog post, we will discuss six kitchen essentials every good chef should have in their kitchen so they can cook up a storm.
Chef's Knives
Chef's knives are one of the most important tools in any kitchen especially if you cook for yourself regularly or even just want to have some fun and experiment with different cooking techniques that may require something other than your standard knife set from the store. They can be used for almost anything in the kitchen and aren't limited to just chopping up food. They allow you to do so much more than normal utensils would because they're larger and stronger than other knives designed for cooking purposes.
Many people use them as steak knives if they don't feel like getting out another set of cutlery simply due to how sharp chef's knife blades tend to be! They come in all sorts of shapes and sizes too which makes it even easier when trying to decide what type of iMarku chef's knife is right for your personal preferences or needs within your kitchen space. Sharpness level also varies between brands but always try before buying especially since these types of knives tend to be a bit more expensive.
Cutting Boards
Cutting Boards are extremely useful in the kitchen. If you have a variety of cutting boards, it is easier for your to separate types of food from each other. For example, if you use one board for raw meat and poultry only, then there will be no risk of cross-contamination with vegetables or cooked foods on that same surface! You can also buy different colors so you know which type (white vs red) has been exposed to specific ingredients like seafood and dairy products. Additionally, plastic boards come in many shapes and sizes, they usually fold up quickly when not in use but don't feel as luxurious as wood ones do. Most importantly, make sure to keep them clean after every single usage (and before using again) so you avoid any type of bacteria transferring from one food to the other, which can be very dangerous.
Mixing Bowl Set
It is always nice to have at least one set of mixing bowls on hand. Stainless steel or glass bowl sets are great for everyday use and can handle all sorts of jobs in your kitchen. Plastic bowls are also easy to clean up after the messiest baking projects! Mixing bowls come with lids that will keep any leftover ingredients fresh until you're ready to enjoy them again. There are even some collapsible silicone mixing bowls if only taking up space isn't an issue for you. If there ever was a time when having too many types of equipment would be seen as wasteful, it wouldn't now. It's best to make sure you know what benefits each tool brings before purchasing anything small like measuring spoons.
Measuring Cups and Spoons
A good chef always has the right tools for the job. Make sure to have a set of accurate measuring cups and spoons on hand to make sure your recipes turn out perfectly every time. There are many different types of measuring cups and spoons available, so be sure to select the ones that will work best for your needs. Some of the most common types include volume measurements, tablespoons, teaspoons, and milliliters. Be sure to familiarize yourself with the different types of measuring cups and spoons before you start cooking
Volume measurement is a way of measuring how much space something takes up. Common volume measurements include cups, pints, quarts, and gallons. Measuring cups are typically made from plastic or metal and come in a variety of sizes. To use a measuring cup, fill it with the ingredient you want to measure and then read the measurement on the side of the cup. Tablespoons are a common measurement for ingredients that are solid or thick. A tablespoon is equal to three teaspoons and can be used to measure both wet and dry ingredients. To use a tablespoon, fill it with the ingredient you want to measure and then level it off by scraping the top of the spoon with a knife. Teaspoons are a common measurement for liquids and very small amounts of solids. A teaspoon is equal to one-sixth of a tablespoon. To use a teaspoon, fill it with the liquid you want to measure and then level it off by stirring the liquid around with the spoon.
Pots and Pans
A good chef should know how to cook with different types of pots and pans. With the proper pots and pans, you will create a better dish for your family or friends by giving them an even heat distribution. Here are some items that you can use around your kitchen.
To avoid scratching non-stick surfaces, heat oils before adding ingredients that tend to stick easily like fish or eggs, or use cooking sprays made from oil rather than regular cooking spray which usually contains propellants that may damage the surface over time. If possible choose stainless steel items as they are durable however many metal utensils have sharp edges so be careful not to scratch them when using wooden spoons instead. Non-stick Teflon-coated wares are a good option if you have problems with sticking, but be sure not to use metal utensils on them or any harsh abrasives as they may damage the coating over time.
Oven Mitts
Oven mitts are one of the most important tools that a chef can have in their kitchen. They protect your hands from burns when you are cooking. Make sure to get a good pair that will last long.
Oven mitts should be nice and thick to absorb heat. Do not buy super thin ones because they may burn through quickly. Look for oven mitts made out of cotton or wool since these materials won't melt easily. Make sure that they fit tightly around your wrist so there is no gap between them and your skin. Buy an extra-large pair if possible, this way it covers more area on your hand which means less chance of getting burned by hot pans or dishes.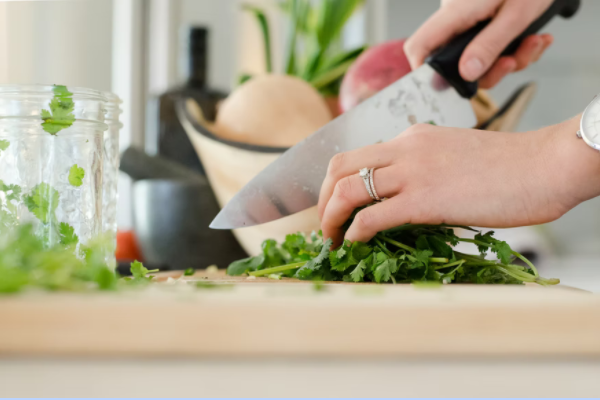 So, if you're aspiring to be a good chef, make sure you have these six kitchen essentials in your arsenal! With these tools, you'll be able to cook up a storm and impress your friends and family with your culinary skills. Bon appetite!
---