---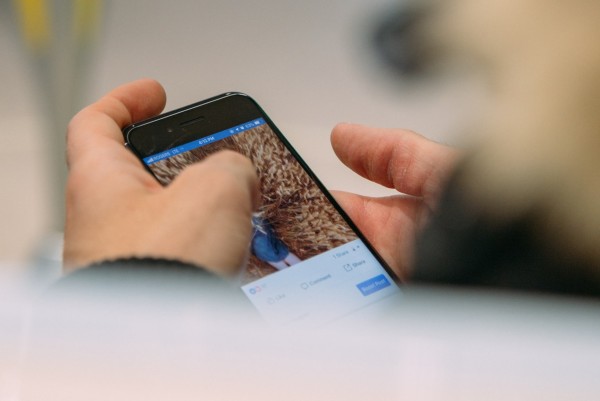 Phones are incredible devices and without them, a lot of the things we take for granted simply would not be possible.
There are so many ways that we use phones on a daily basis and often we do not even think about it. So, as a reminder here are a handful of fun things that you are able to regularly do on your phone.
1. Browse Social Media
There is no shortage of social media apps for mobile devices, in fact, more than ever people have been interacting with social media through the use of their phones and tablets. Through these apps you are able to stay connected to the world around you, seeing what your friends are doing as well as getting updates on the social and political news that might be of interest to you.
2. Play Phone Games
Another great use of phones is that they allow you easy and nearly constant access to a variety of phone games that can keep you entertained when the world around you is dull. Whether you are playing gaming apps downloaded directly to your device or playing browser games, such as Lucky Nugget, through your phones near-constant access to the internet, there is almost always some way for you to stay entertained when you have a phone to hand. And if you're looking for a computer classic, give Klondike Solitaire a try.
3. Stream Something to Watch
When it comes to entertainment, video games are not the only option that your phone can provide you with. You are also able to download apps for almost every streaming service available so that you have access to your favorite shows wherever you are. Several of these services will even allow you to download episodes of your shows to your device so that you can watch without needing constant internet access, or burning through your data.
4. Read a Book
With the downloadable kindle app available on most devices, you are able to gain access to your entire amazon book library directly through your mobile device. This allows you to read any number of wonderful novels on your mobile device, which means that you do not even need to drag a heavy book around to have access to your favorite reading material.
5. Talk to Your Friends
The first and foremost purpose of the mobile phone was as a communication device and, while they have become so much more than simple communication devices, they still fulfill this purpose with aplomb. In fact, there are a myriad of communication apps, from WhatsApp to Discord, that allows more effective communication than ever before. This interconnectivity between phones helps to keep people connected, even when uncontrollable situations conspire to keep them apart.
6. Surf the Internet
One of the most convenient uses of your mobile phone is that it has nearly constant access to the internet. This, of course, means that you essentially have the sum total of human knowledge available to you at a moment's notice, so long as you know how to separate facts from fiction online.
Bonus: Custom Lanyard
Finally, it can be seen that mobile phones are closely related to our lives. In addition to enabling us to maintain communication with the outside world, they can also help us spend our spare time doing many interesting things. In order to have it within reach, many people choose to carry it in different ways, such as in a pocket and on the wrist. Others attach the phone to the custom lanyard and wear them around their necks, making it easier to avoid losing the phones. In order to make your phone look more personalized, the name can be added to the lanyards during design. In addition, sticking custom stickers around the phone case is also funny. All of these are good options to try.
With so many incredible features, is it any wonder that phones have become nearly synonymous with daily living? Though we might take for granted just how much our phones do for us, there is no doubt that without them the world would be a very different place.
---