---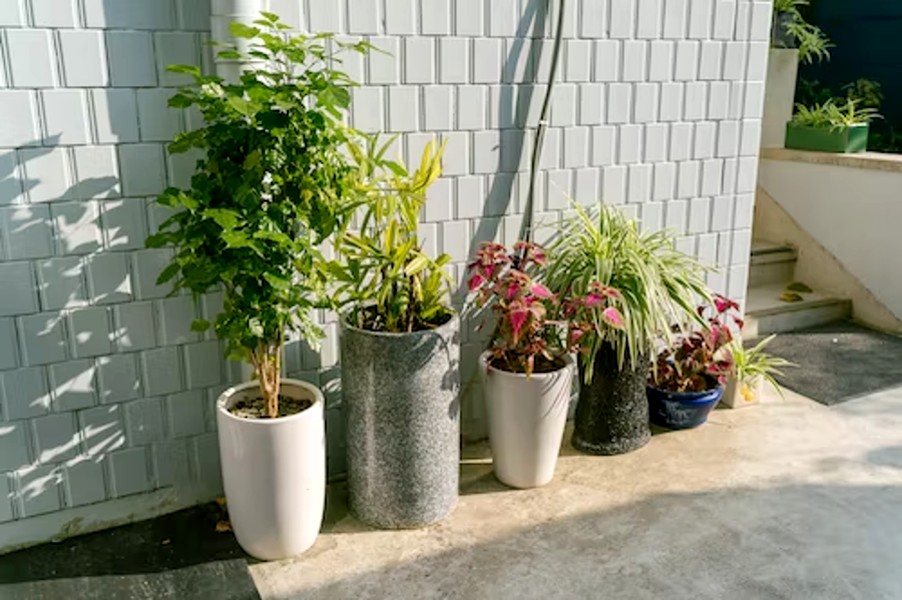 Welcome to this blog post about front-yard design ideas! Here, you will explore a variety of creative solutions to make your outdoor space look amazing.
Whether you are looking for a traditional garden with lush landscaping or something more modern and unique, there is something here for you. This text will discuss all the options available, from plants, flowers, and other greenery to furniture, fixtures, and decorations. Let's get started! 
Add A Fancy Mailbox
Add a fancy mailbox to your front yard design! Not only is it a practical addition, but it also provides an opportunity for some creative expression. Look for something unique and eye-catching – this could be anything from an artistic sculpture to a whimsical birdhouse. This can help set the tone for your entire outdoor space, as well as give it some character. A parcel box is also practical for those who receive packages since it can be securely locked and monitored. Whichever you choose, make sure to select something that matches the overall look and feel of your yard. A stylish mailbox is sure to add a touch of personality to your home's exterior!
Add Lighting
Adding lighting to a front yard design is an easy and cost-effective way to make the space more inviting after dark. Pathway lights, spotlights, accent lighting, and landscape lighting are all popular choices for adding illumination to outdoor spaces. Aside from making the area safer after dark, lighting can also be used to create interesting shadows and highlight certain focal points. For instance, a light placed behind a sculpture or fountain can give the area some extra drama and make it stand out. Adding well-placed lighting to your front yard design is an easy way to create a beautiful nighttime scene in any outdoor space.
New Plants And Flowers Are Always A Good Idea
Installing new plants and flowers in your front yard is one of the best ways to add a unique touch and make it stand out from other yards. Consider adding native plants or beautiful perennials that will last for years. Planting a few trees can also provide extra shade and help beautify the area even more. Choose low-maintenance, drought-resistant plants, herbs, and flowers that will look great with your existing landscaping.
If you're looking for something more whimsical, consider adding a few colorful annuals or ornamental grasses to brighten up the space. Planting trees is also a great way to help create privacy and even add value to your home.
Add Some Furniture
Adding furniture to your front yard is a great way to spruce up its look and create an inviting atmosphere. There are plenty of options available, from outdoor chairs and tables to swings, benches, loungers, and more. If you're looking for something a bit more stylish, consider adding some modern pieces such as a daybed or loveseat. Furniture can also be used to create separate areas in your front yard, such as an outdoor dining area or lounge space. Whatever type of furniture you choose, make sure it complements the overall design of your home and fits within your budget.
Add A Water Feature
Adding a water feature to your front yard is an excellent way to accentuate the beauty of your space. Whether you opt for a simple fountain, fish pond, or even a waterfall, having water in your yard adds tranquility and can create a relaxing atmosphere. Additionally, it can act as both a centerpiece and focal point to draw attention away from any flaws in the overall design. Furthermore, it can also provide a habitat for birds, butterflies, and other small creatures. When planning a water feature for your front yard, consider size, location, maintenance requirements, and the amount of noise generated to ensure it fits your lifestyle.
Pave Your Driveway
If you want to give your front yard a more finished look, consider paving the driveway. This is an easy way to make the area look more polished and can also be used to add some visual interest. If you're looking for something with more character, opt for stone or brick pavers as opposed to plain concrete. The material can then be used to create an intricate design, such as a winding path or checkerboard pattern. Paving your driveway is also beneficial for reducing the amount of dust and mud that can get tracked into your home.
There are plenty of creative front yard design ideas to choose from when it comes to sprucing up your outdoor space. From adding lighting and furniture to plants and a water feature, there are plenty of ways to make your front yard stand out. With some careful planning and creativity, you can create a beautiful outdoor oasis that will be the envy of your neighborhood.
---