---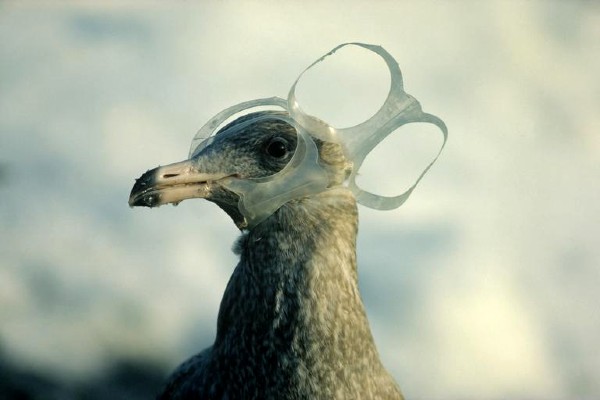 Plastic is one of the most polluting substances in the world. However, it's hard to completely avoid this material.
Plastic is everywhere and anywhere you go. It is nearly impossible to avoid all plastic products for good because everything from salt to clothing comes packaged in them.
Here are some recommendations that can help minimize your consumption of plastic and make your life more responsible at the same time.
Opt For Reusable Bags Instead of Plastic Bags
When you buy groceries, think about bringing your own reusable bags to take with you. This way, you won't have to accept the plastic bags they offer you at checkout counters and grocery stores. Many people already use them and so should you.
If you are looking for bags that can be reused over and over again, go straight to the source instead of buying from some manufacturer who is selling them for a high-profit margin. Many stores like Whole Foods market now have their own reusable produce bags which they sell at affordable prices. These reusable produce bags look just as good as those $2.99 ones sold in regular supermarkets so there's no reason not to make use of them.
Consider Wooden Sunglasses 
Wooden sunglasses might just be the most convenient and chic choice for anyone who is fond of their sunglasses. Wooden sunglasses are stylish and reduce plastic consumption at the same time! Plus, there's no need to worry about what could happen if you accidentally drop them since wooden sunglasses are sturdy and can withstand wear and tear with ease. 
Think About Buying Your Apparel from Second-Hand Shops
Buying used clothing is not only convenient but it can also be cheaper than buying new items. You save money and minimize your contribution to waste because old items can already be considered "waste" after one or two uses. However, if you still don't think used clothes are right for you, then try buying fair trade goods instead.
Use Reusable Water Bottles Instead of Plastic Bottles
Water bottles are everywhere, even more so than soda cans. It's impossible to go anywhere without seeing someone drinking water from one. However, most of these bottles are made of plastic and will end up in landfills. It's so much easier to just carry a reusable water bottle with you instead! While installing a filter on your tap is convenient as well, it takes too long to use. With a reusable water bottle that you only have to refill, you can save time especially if you're always on the go!
This applies to other drinks. Coffee and tea are two drinks that can be made at home using ground coffee beans or loose leaf tea in a strainer. You don't have to use paper cups for drinking them; simply bring your own reusable cup! The best part is that you won't be adding any more waste to landfills because of this decision.
If You Bake Stop Using Plastic Wrap And Use Clingfilm Instead
If you enjoy baking your homemade treats and desserts, then try this option instead of using plastic wrap. Clingfilm is a great alternative to plastic wrap because it's made out of a reusable material that doesn't end up in landfills. You don't have to worry about the safety of cling film either since it's already been certified as safe for food use by most government agencies in the world!
Buy Wooden Toys for Your Kids 
Toys manufactured out of wood are naturally beautiful to look at. Rather than buy toys with plastic accents or even worse, made entirely of hard plastic, get your kids wooden toys instead. They are also much safer because their materials aren't as toxic as those found in many plastic products out there! This way you won't have to worry about their health nor the environment because they're sure to last a lot longer than those cheap ones!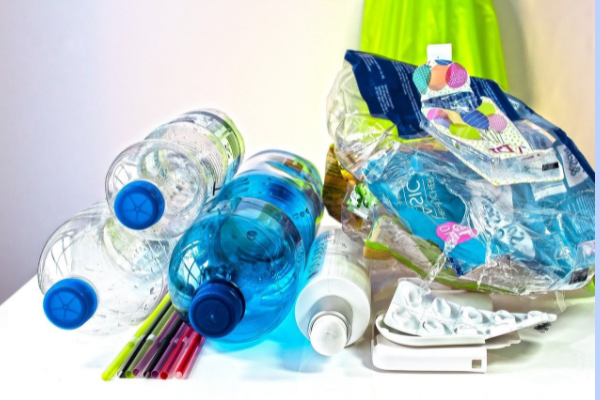 If you want to make a difference in the world and reduce your environmental impact, it's time to say no to plastic bags. Opt for reusable bags instead! You can also consider buying apparel from second-hand shops or using cling film rather than plastic wrap when baking. Do you love sunglasses? Consider wooden ones next time; they are environmentally friendly too! When buying toys, opt for those made of wood because they will last much longer and won't end up in landfills as quickly as their plastic counterparts.  These recommendations can help you minimize your use of plastic products while still living a convenient and comfortable life. A lot of people are already doing this so now it's time for you to catch up on all the latest trends that will benefit not only yourself but the whole planet too!
---