---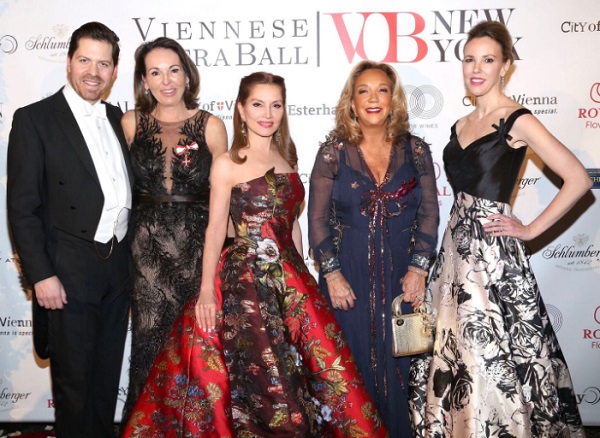 Elisabeth Muhr, Denise Rich
, and Jean Shafiroff chaired the 65th Viennese Opera Ball on Friday, February 7, 2020 at Cipriani 42nd Street, New York City.
The event was under the patronage of The President of the Republic of Austria, H.E. Alexander Van der Bellen. Actor Nathan Lee Graham emceed the Ball, celebrating the cultural and economic relationships between Austria and America, connecting two continents, two cities and two centuries in one glamorous evening.
"There is nothing like this in America with pageantry that could only come from the Habsburg Royal Houses" said President and Executive Director Silvia Frieser, "Just as in Europe, the celebration began with our Debutantes, wearing beautiful tiaras donated by Austrian jewelry company Ciro and white gowns, dancing the Polonaise and Alles Walzer with their partners in white tie." Artistic Director Daniel Serafin presented an operatic concert with Ewa Płonka, Limmie Pulliam, Michael Spyres and Corinne Winters performing alongside a full orchestra conducted by Matthias Fletzberger. At Midnight, a Quadrille that enlivened the dance floor until 4 am.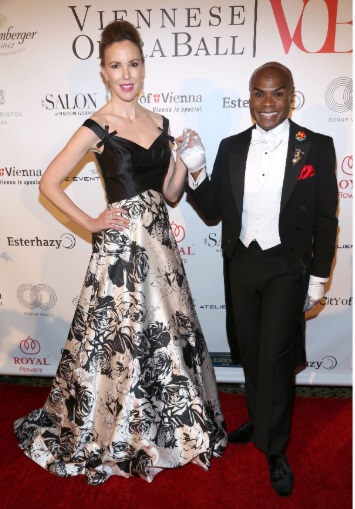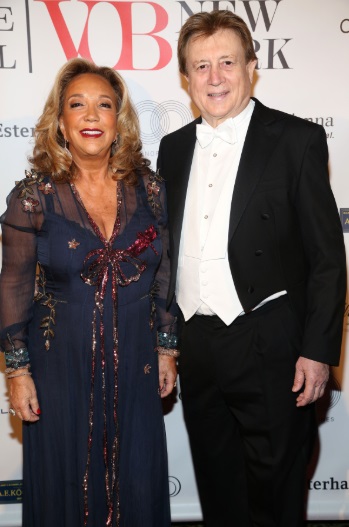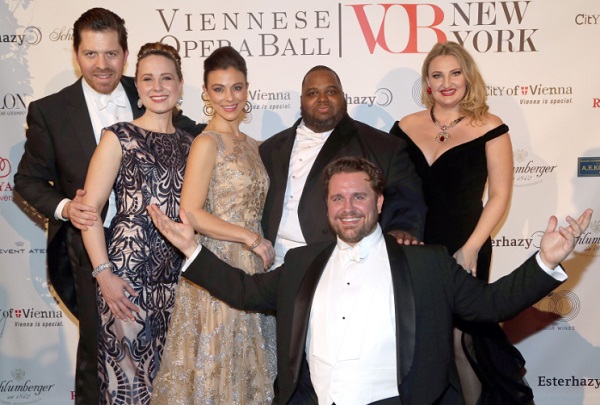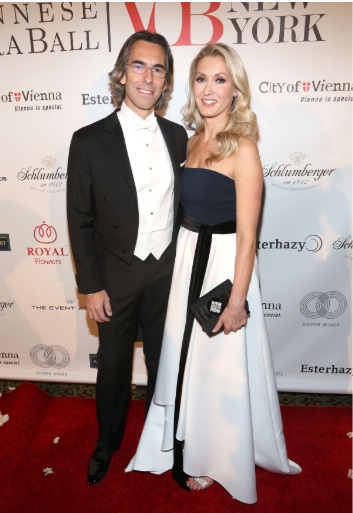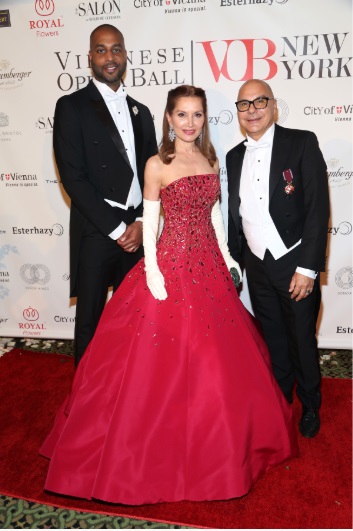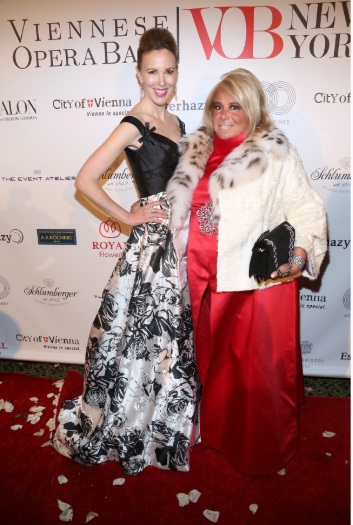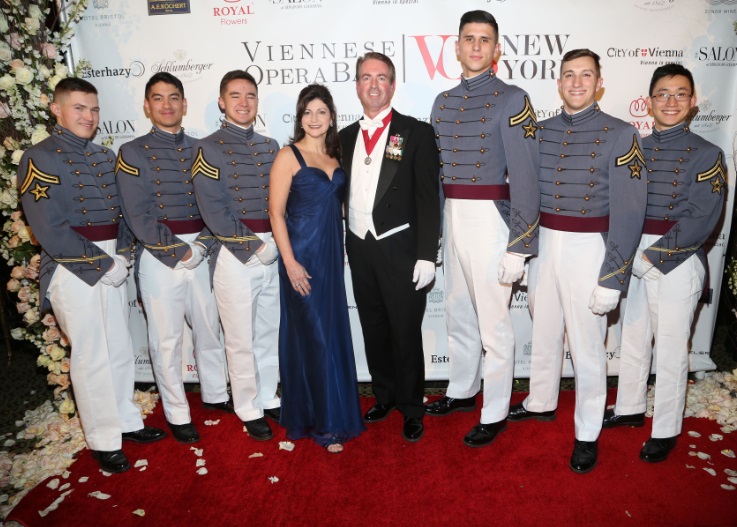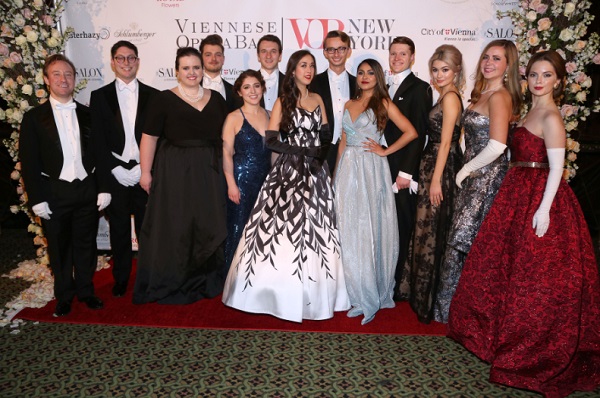 The Viennese Opera Ball proudly supports charitable projects of New York and Vienna. This year, appropriately benefiting the musical therapy program at Memorial Sloan Kettering Cancer Center through Denise Rich's Gabrielle's Angel Foundation for Cancer Research. While the Viennese Opera Ball is inspired by the famous Vienna Opera Ball in Austria, it is older and it's own American 501 (c)(3) not for profit foundation, held under the auspices of the U.S. Austrian Chamber of Commerce.
The Honorary Gala Chair was The Honorable Michael Ludwig, Governor and Mayor of Vienna. Notable guests included Host Committee members Janna Bullock, Joanna Fisher, Ana Saucedo, Randi Schatz, and Marisa Rose Van Bokhorst, Honorary Guests Florence Hvorostovsky and Ann Ziff, Junior Chairs Emily Mohr and Colgate Rumbough, Junior Vice Chair Briana Lestage, as well as Star Jones, Ricardo Lugo, John Paulson, Karlheinz Muhr, Martin Shafiroff and Stifel Investment Services, Hikmet Ersek (CEO of Western Union), Actress Samantha Mathis, Lukas Barwinski-Brown (CEO, Lang Lang International Music Foundation), Trisha Willis, John Willis, Diandra Douglas, Sandra Stockmayer (Viennese dancing school Svabek), Agnieszka and Witold Balaban, and U.S. Military Academy West Point Cadets who marched in with flags representing America, Austria, and the European Union before singing the three respective anthems.
Sponsors included The City of Vienna, Royal Flowers, A.E. Koechert, Aida, as well as a selection of donated Austrian wines and spirits by Schlumberger, Sonor Wines, Esterhazy, Rick Gin and Manufaktur Mueller, and Hallstein Water. The debutantes wore beautiful donated tiaras by Austrian jewelry company Ciro, and were exclusively styled, together with the opera singers, by The Salon at BG.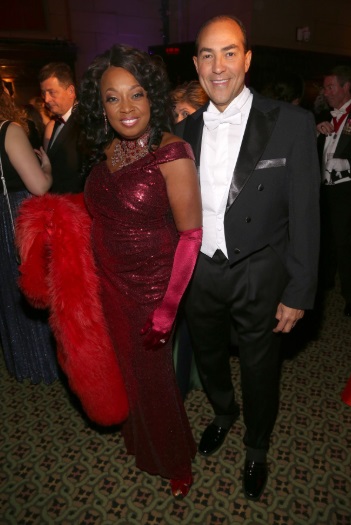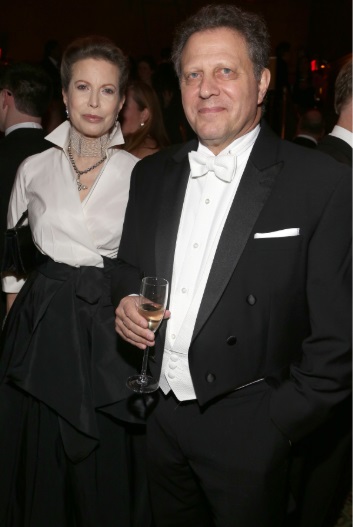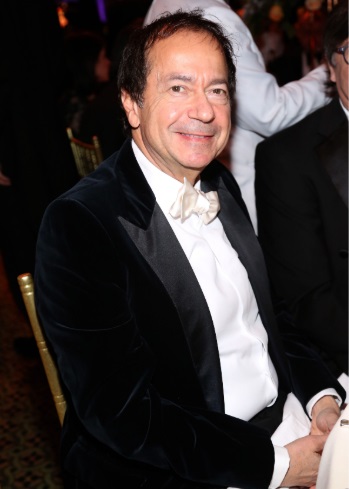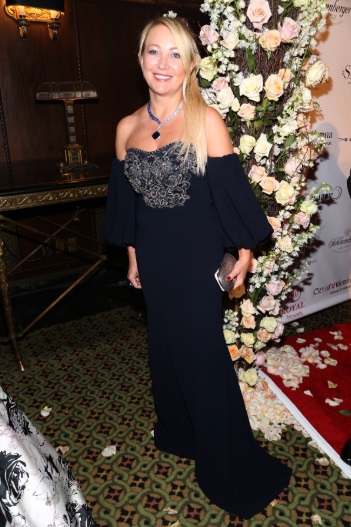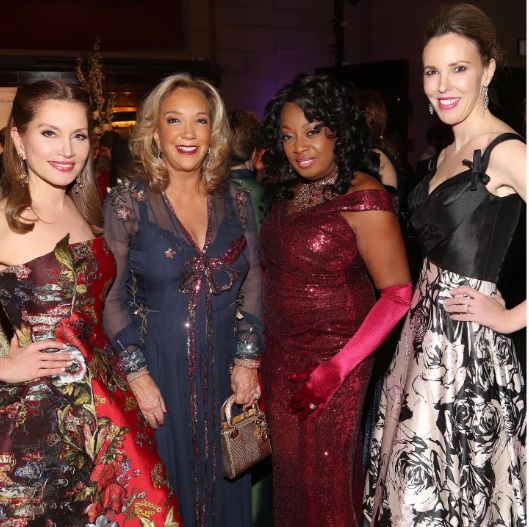 The 2020 Debutantes included Aimee Anne-Caroline Auguin of New York City the daughter of French conductor Philippe Auguin and opera singer Jena Ruchek, Natalie Aldridge of Mequon, Wisconsin the daughter of Thomas Lee and Jane Marie Aldridge, Rachel Barcellona of Palm Harbor, Florida the daughter of Frank and Barbara Barcellona, An Autism advocate, Despina Drougas of New Fairfield Connecticut the daughter of Demosthenes and Carmela Drougas, Rachel Engelberg of Vienna, Austria the daughter of Martin Engelberg, Member of the National Council of Austria and Danielle Spera, Director of the Jewish Museum of Vienna, Clara Heupgen of Munich, Germany the daughter of His Excellency the Austrian Ambassador to Portugal, Thomas Stelzer, and Helene Heupgen, Asia Hickman of West Point, New York the daughter of Marc Hickman (U.S. Department of Defense) and Major Jamie Hickman (U.S. Army), She is the 2017 Miss New York Teen America, Katherine Kuhl of New York City the daughter of the late Dr. David Kuhl and Diane Kuhl of the American Ballet Theatre, Luisa Majnoni d'Intignano of New York City the daughter of Giovanni Majnoni d'Intignano, a Director of the Bank of Italy and Bonizella Biagini of United Nations Development Programme proudly representing the country of her birth, Italy, Anastacia Grace Weyerhaeuser McCarthy Markoe of White Bear Lake, Montana daughter of James Admire Markoe, Jr. and Sarah Jane McCarthy, Christiane McCabe of New York City the daughter of Michael J. McCabe and Aline Rizk, Olivia Maria McNaughten of New York City the daughter of Anthony McNaughten and Rossana McNaughten, Yaelle Shaked of Guaynabo, Puerto Rico the daughter of Alon and Lorraine Shaked currently attending Harvard University, and Doris Winkler of Vienna, Austria the daughter of Harald Swoboda and Brigitte Winkler.
Gabrielle's Angel Foundation for Cancer Research was created in 1996, when Grammy-nominated songwriter and philanthropist Denise Rich lost her daughter Gabrielle, a vibrant 27-year-old actress and Hodgkin's lymphoma survivor, to acute myelogenous leukemia. Gabrielle's mother and sisters, Daniella Rich Kilstock and Ilona Rich Schachter, believed the best way to honour Gabrielle's memory was to create a Foundation that would fund the best and brightest scientific researchers with the hope that less toxic treatments, and ultimately a cure, might be discovered.
The Viennese Opera Ball, an annual white-tie charity gala celebrates the cultural and economic relationships between Austria and America, connecting two continents, two cities and two centuries in one glamorous night. It was founded by Austrians immigrating to the United States 65 years ago, and is a tribute to both their former home town Vienna and their host city, New York.
Considered the most prestigious and oldest Viennese ball outside of Vienna, the gala draws an international audience that includes diplomats and dignitaries, international corporations and professionals. Performances by Metropolitan opera singers, the Viennese Opera Ball orchestra, ballet performances, the West Point color guard, midnight Quadrille and many more surprises contribute to a glamorous and delightful night.
Photo credit: 1) Daniel Serafin, Elisabeth Muhr, Jean Shafiroff, Denise Rich and Silvia Frieser. 2) Silvia Frieser and Nathan Lee Graham. 3)  Denise Rich and Peter Cervinka. 4) Daniel Serafin, Erica Spyres, Corinne Winters, Limmie Pulliam, Michael Spyres and Ewa Plonka. 5) Samantha Mathis and Wolfgang Koechart. 6) Miguel Riglos and Sabine Riglos. 7) Andre Barwinski-Brown, Jean Shafiroff and Lesze. 8) Silvia Frieser and Joanna Fisher. 9) Trisha Willis, John Willis and West Point Cadets. 10) Viennese Opera Ball Junior Committee. 11) Star Jones and husband Ricardo Lugo. 12) Diandra Douglas and Stuart Sundlun. 13) John Paulson. 14) Janna Bullock. 15) Jean Shafiroff, Denise Rich, Star Jones and Silvia F…ick. By Patrick McMullen.
---