---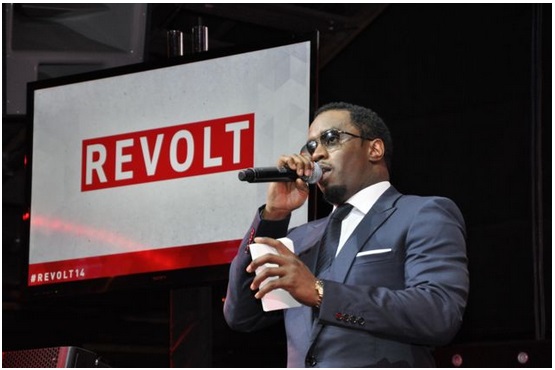 AT&T's decision to add by Sean "Diddy" Combs' music channel Revolt to DirecTV is important for the channel. But it isn't entirely a surprise after AT&T's agreement in July to bring Revolt to U-verse's U-300 bundle.
Revolt joins DirecTV's Xtra package as well as U-verse's U-200 package. The companies say that AT&T will offer it "across multiple platforms in the future."
Combs calls the AT&T deal "further proof we are on a fast track to revolutionizing the media industry. We are achieving what we set out to do 18 months ago – our programming is available on more screens, and our audience is bigger and more powerful than ever before."
AT&T Chief Content Officer Dan York says the channel "brings a fresh and exciting point of view to our channel lineup."
Revolt says it reaches more than 50 million young adults via TV and other platforms. In addition to the AT&T properties, it's available domestically on Time Warner Cable, Comcast, Verizon FiOS, CenturyLink Prism TV and Suddenlink.
Music channels have struggled lately on pay TV as fans find bountiful opportunities online to catch music videos and programming. Last year Revolt offered an estimated $200 million for MSG's Fuse music channel, but was outbid by the parent of Jennifer Lopez's NuvoTV. Combs said afterward that his music channel was "used as a pawn" in the auction for Fuse. "It's cool," he added. "That's the way business works" (source).
Related Articles
---