---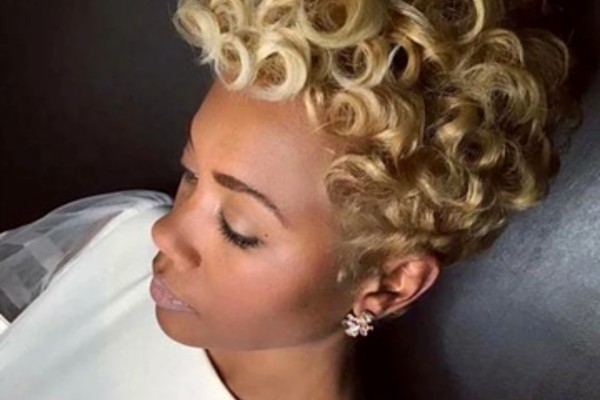 Just like skincare needs to change with the seasons, so does our haircare routine.
Weather affects hair dramatically, especially if you have naturally or wavy hair – hello, frizz in the rain? That's why it's essential to arm yourself with all the available tools to keep your curls looking beautiful and bouncy all summer long so you can enjoy the weather carefreely. Let us look at how to care for your hair in the summer heat and unpredictable weather to stay looking and, more importantly, feel your best.
Meet With Your Stylist
First, this is a must if you don't have a trusted stylist who knows your hair type and how to care for it. You get the idea of knowing what kind of products to use on your hair from which oils, high porosity hair products, or low. Your stylist can also cut your curls to suit your face and is manageable with your lifestyle. So, shop around and don't settle for a stylist you don't vibe with. But, when you find them, take their advice seriously and care for your hair per their instructions. 
Satin & Silk 
If you're not already using satin or silk pillowcases, you're causing unnecessary breakage and damaging your beautiful curls. If budget is an issue for you, satin is cheaper than silk, and you don't need to get an entire sheet set. Make sure you're sleeping on one of these types of pillowcases, though. You can sleep in a bonnet if you want, but sleeping on pillowcases is easier for some. Additionally, if you have long hair and put it up sometimes, making sure you're using a satin or silk scrunchie is easier on your hair and keeps it healthy.
The Right Comb Is Critical 
Maybe you use your fingers to comb through your hair after washing – which is an acceptable alternative to a brush. Perhaps you're finger combing because you've seen the havoc some brushes have caused your hair in the past. But, some combs will work with your naturally curly hair to keep it looking and feeling its best. Investing in a high-quality wide-tooth comb will work great with your curls when they are wet or dry. Make sure you add one to your hair kit so when you do have tangles, you know you can get them out easily and quickly.
Hydration Is Everything 
Having curly hair means hydration is the key to them looking their best. That's why it's best to invest in ultra-moisturizing products when washing your hair and maintain curl health between washes. High-quality oils will come in clutch when you need an instant hydration boost throughout the day. Oils are something worth splurging on because you'll use them so often. Another way to keep your hair hydrated is to make sure you're doing a hair mask every time you wash. Masks stay on longer than a traditional conditioner, so they can penetrate deeper into your hair to keep it hydrated and healthy. 
Wigs For The Win 
Wigs can come in handy when you are between hair appointments or don't have time to deal with your hair some days. Get the best wigs you can afford, and make sure you practice putting them on before you plan on wearing them. Nothing can ruin a vibe like a wig becoming obvious or having an incident with one. Wigs are also a fun way to switch up your look depending on your outfit or mood, making them a solid investment if you want to start a collection. Everyone should have at least one wig at the ready, though, when your hair requires some serious TLC.
Summer is a season that's marked with tons of beach trips, plenty of pool days, and lots of traveling. Between doing all of that, it's easy to get into a situation where your hair needs extra attention – especially if you're spending a lot of time near salty beach air. Keeping the tips mentioned above in mind, you can keep your curls looking perfect and well maintained all summer long. It may take some time and come with a learning curve, but your hair is always an investment worth making.
---