---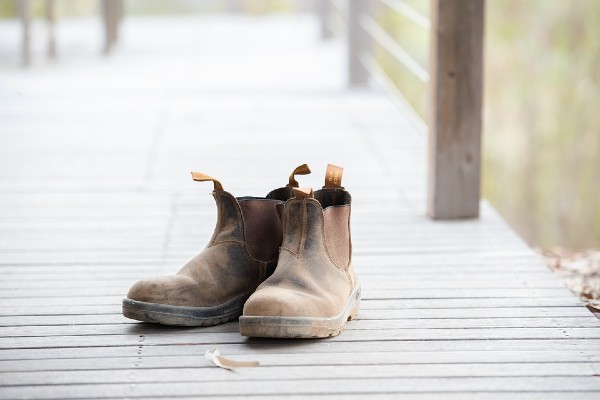 Work boots play an essential role in protecting your feet from injuries. The shoes are especially useful for people who are always on the move.
James Blake from MyBestWorkBoots has been working for years in this area and recommends using working boots if you work in harsh environmental conditions, factory floors, construction sites, or even farms.
But choosing a great pair of work boots has never been easy. While some people may consider the comfort level, others choose based on durability. So what are the things you should look for when buying work boots?
Read on to find out.
1. Material
The first thing to consider when purchasing a pair of work shoes is the material.  Choose a material that's tough, weather-resistant, and lightweight. That's why most experts recommend leather. Not only is leather durable, but it's also pliable. Additionally, leather is breathable and isn't as heavy as other materials like plastics.
The best part, leather comes with significant weather resistance. That makes it recommendable for both indoor and outdoor working environments. The only drawback to leather shoes is the hefty price tags.
So, if you're on a budget, consider synthetic leather. Of course, faux leather is less reliable than pure leather. However, it has quite a few similarities to real leather. Plus, the price is relatively low.
2. Weatherproofing
As we have already mentioned, weatherproofing has so much to do with the material. Weatherproof boots should be poor conductors of heat. That means you can work with them outdoors under intense heat, without sweating much. Poor heat conduction also means the shoes won't warp, which enhances their durability. In addition to temperature resistance, your shoes should also be moisture-resistant. That's especially helpful if you work in waterlogged areas or in high-humid conditions.
Electrical conductivity is another factor to consider here. Always go for work shoes made of materials that are poor conductors of electricity. That way, you reduce the chance of electrocution. If you have a variety of options such as plastic, synthetics, and leather, your best bet would be leather.
Plastic is one of the materials that are most responsive to changes in temperature. And synthetics may not be as moisture-resistant as leather.
3. Metatarsal Guards
Some work environments feature constant risks of falling debris and embers. Examples include construction and mining sites. If you work in these kinds of situations, you should only choose work shoes that feature metatarsal guards.
Your metatarsals are some of the weakest parts of your feet. And a small boulder falling on them could quickly put you out of commission.
But how do you choose the right metatarsal guards? Always go for guards that are easy to fit and comfortable to wear. They should also be non-conductors of heat and electricity.
4. Boot Construction
Boot constructions vary depending on your needs. For example, the Goodyear Welt construction comes with its strips stitched on the upper part of the boot. Then the outsoles are stitched to the bottom.
In cement construction, an adhesive attaches the upper part of the shoe to its sole. Cement construction comes with no welting, meaning the boots are more comfortable and flexible. Cement is also the most economical work shoe construction, which explains why it's also the most popular. You have various other designs, such as the Vulcanized and the Opanka. Each comes with its style and drawbacks.
5. Insoles
Insoles add an extra layer of comfort to your work shoes. In most cases, you'll buy them along with your work boots. High-quality insoles should be thick and lightweight. Thickness offers extra comfort by absorbing the shock your feet make as you walk.
Breathability and moisture resistance are other qualities to look for in insoles. If buying insoles separately, ensure they match the size of your shoes. You can always try them on before making your purchase.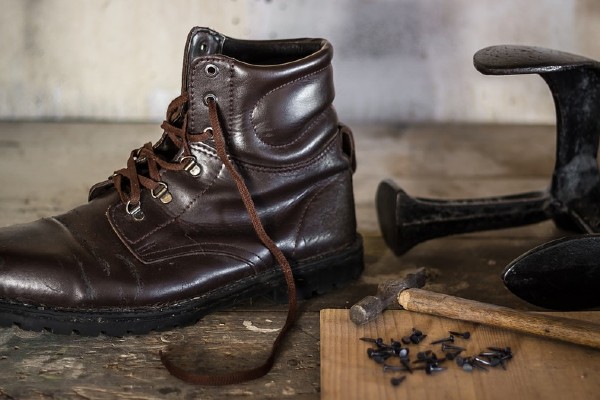 Buying a pair of work boots isn't a decision you make in a trice. You should first identify what you're looking for, then proceed based on your checklist. Work boots aren't the kind of shoes you get to buy every other day. Therefore, you have no option but to get it right. Hopefully, this guide will help you the next time you're looking for a pair of work boots.
---